4G LTE BlackBerry PlayBook official: Canada on August 9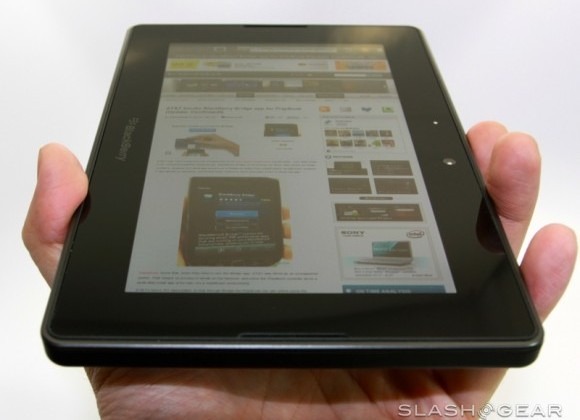 RIM has launched the 4G LTE version of the BlackBerry PlayBook, adding high-speed wireless data connectivity to the 7-inch QNX tablet. Much rumored over the past year, the LTE PlayBook will arrive in Canada on August 9 initially, before broader availability follows "in the coming months" in the US, Europe, South Africa, Latin America, and the Caribbean.
Initially it seems only one version of the PlayBook will be offered with 4G LTE, packing 32GB of storage. It will drop on Bell, Rogers and TELUS, though other "high speed" variants will follow on; that's presumably going to include LTE for Verizon and/or AT&T in the US, and whatever HSPA+ or LTE carriers are on offer in the other launch countries.
Aside from the LTE support, the new PlayBook is functionally identical to the existing model we reviewed last year. That means HDMI output, a dual-core TI processor, front and rear cameras and stereo speakers. The PlayBook OS 2.0 update also addressed some of the early criticisms, such as the tablet's reliance on a tethered BlackBerry phone for email and other data.
Pricing for the 4G LTE BlackBerry PlayBook is yet to be confirmed, and will likely depend in no small part on what carrier subsidies are on offer. Meanwhile we're also expecting a 10-inch version, though that's yet to be officially announced.