$400 PS3 plus Ratchet & Crank and Casino Royale bundle coming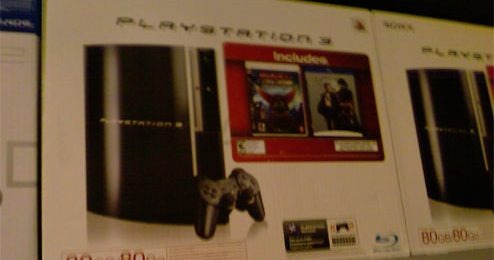 Best Buy are readying a Sony PS3 bundle that sees the 80GB version of the console joined by a copy of Ratchet & Clank Future: Tools of Destruction, as well as Casino Royale on Blu-Ray.  Set to launch on November 28th, the bundle will be priced at $400.
Normally the console alone would be priced at $399.99, while the game retails at $59.99.  As for the Bond flick, you're looking a $29.99 for the Blu-ray version.
It's uncertain whether this is a Sony promotion or a package of Best Buy's own creation.  We'll likely find out on the 28th.