The 3Doodler PRO has made its debut at IFA 2016, and it brings with it the promise of 3D-drawing on the professional level. Who would benefit from drawing in 3D? Architects and engineers of various sorts are two big groups the 3Doodler PRO targets — rather than sketching ideas onto a sheet of paper or designing them in 3D on a computer, the 3Doodler brings the best of both those worlds together for real-world 3D drawing.
The 3Doodler PRO is, of course, a version of the 3Doodler pen aimed at professionals; it brings with it a new design and a bunch of new plastics for different types of projects. With it, the human guiding the pen becomes the brain behind what is essentially a 3D printer, and for pros, this could mean creating massive masterpieces — full-size car 'sketches,' for example, to most accurately visualize what the finalized item would look like.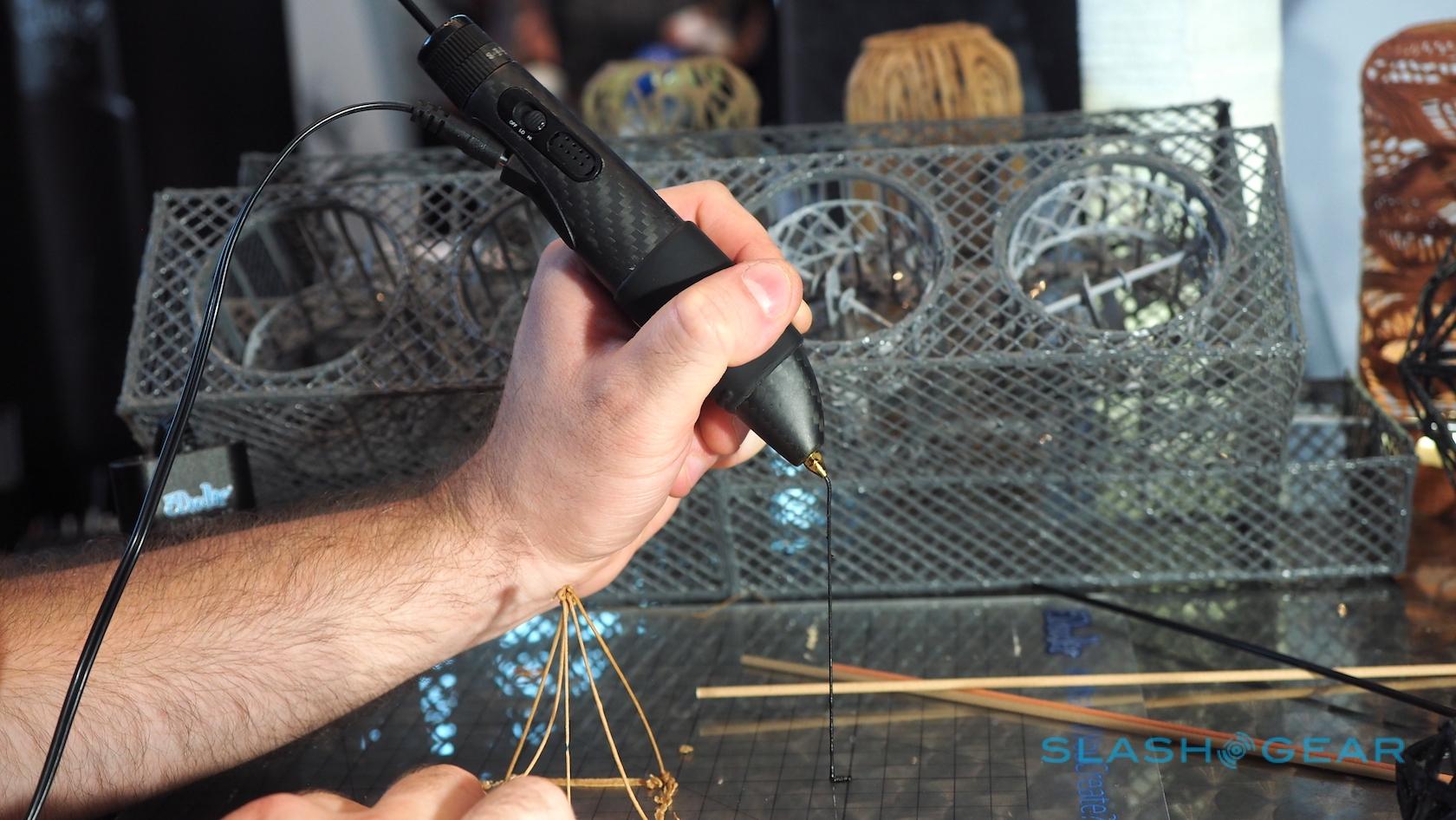 With the PRO version of 3Doodler comes a carbon fiber shell as shown in the images, as well as small elements that a professional would need — dials for changing the speed and temperature of the device, a fan, and access to settings via an LCD. The controls are readily accessible on the device, which is overall intuitive and looks like a giant ballpoint pen.
The pen isn't the only focus of PRO version, though, as there are now more than 65 materials available for making various creations; these include plastics and filament materials like copper, wood, nylon, polycarbonate, bronze, and more. You'll be able to do various things to the final creations depending on the material; the wood one, for example, can be sanded.
Overall, the pen is a solid upgrade for those looking to use it for serious projects — things that require more precision than the non-pro 3Doodler could provide, whether that precision be in terms of temperature control or similar things. As of today, you can grab the 3Doodler PRO for yourself from the 3Doodler Pro website for $250 USD, but it'll be available from Amazon and some other retailers later on.