3Doodler 2.0 goes metal for better 3D drawing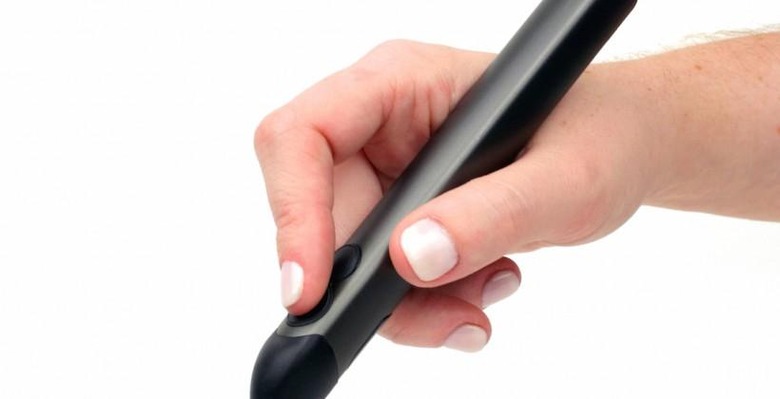 3Doodler was the surprise hit of 2013, a handheld 3D drawing pen capable of sketching physical objects using concepts borrowed from 3D printers, and now the team is back with version two. 3Doodler 2.0 is a complete rework of the original, swapping the plastic casing for a trimmer aluminum form-factor, dropping its weight to 50g, and running longer than before with the promise of more precise plastic ink extrusion.
The original 3Doodler skirted the boundaries between gimmick, artists tool, and toy. Taking the same sort of thermoplastic as used in regular 3D printers, but putting it into a handheld stylus design, it allowed 3D designs to be effectively sketched into creation directly from the table-top.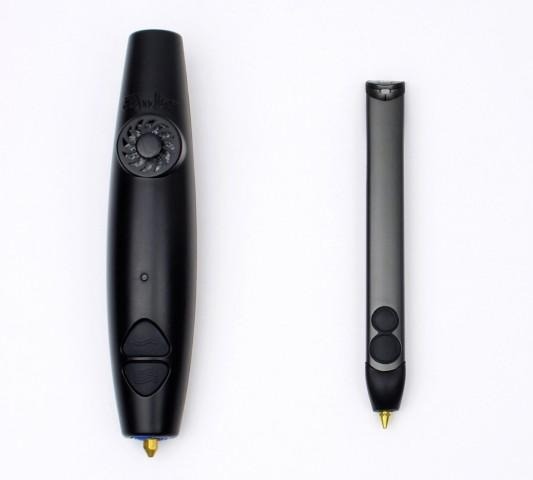 Round two builds on that, with 3Doodler 2.0 a quarter of the size – about the same size as a marker pen – and made of more premium-feeling materials. Inside there have been changes, too, with a brand new drive system promising smoother inking, and a new nozzle design that's said to make for crisper lines.
Those lines should solidify more readily, too, with a more efficient cooling fan that's also said to be quieter. Dual-speed extrusion, a double-click inking lock so you don't have to keep holding the button down, and manual temperature control have all been added, too.
Meanwhile, 3Doodler 2.0 uses less than half the power of before, extending runtime to more than three hours if you're using PLA plastic, or more than two hours if you're using ABS.
The new pen will also be offered with a number of accessories, too. A Doodlestand will hold both 3Doodler 2.0 and a variety of refills, while a set of alternative nozzles will allow for different inking thicknesses. A pedal will offer foot control, while the Jetpack is an extended battery for longer use.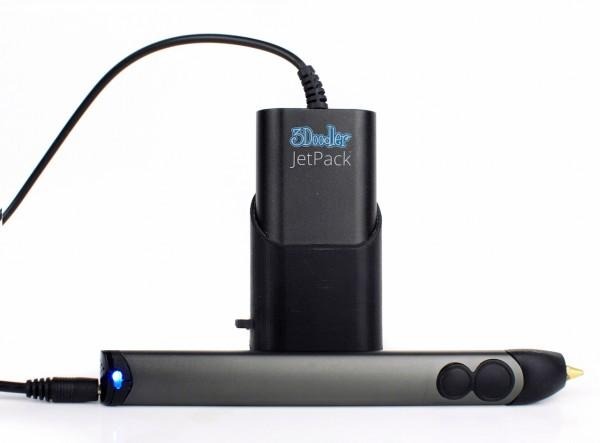 Interestingly, 3Doodler 2.0 is launching on Kickstarter, just like its predecessor. Whereas that pen raised a hefty $2.34m, though, the team doesn't expect the $30,000 goal to be so thoroughly trounced this time around.
instead, the intention is apparently to reward early-adopters of the original 3Doodler to get in first, and v2.0 is expected to ship – for the first hundred units, anyway – within a month of the project launching. Early-bird pricing kicks off at $50, the Day 1 Community Special will be $85, and those who don't get in on the first wave should have their pens by April 2015, the company claims.