3Dconnexion SpaceMouse Pro debuts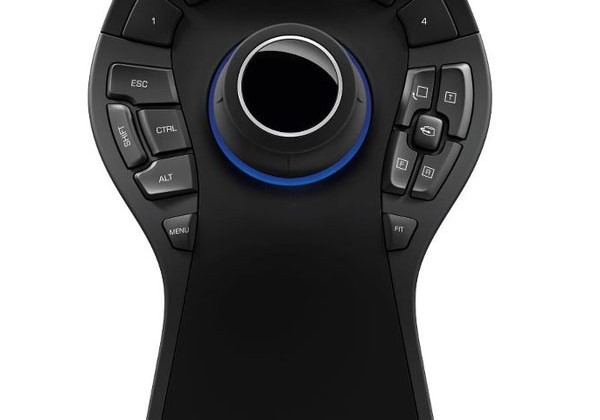 3Dconnexion has been around for a long time making pointing devices that are much different from the typical mouse most of us use. Most of these 3D mice that the company makes are aimed at the professional user that designs things with CAD or CAM software. The latest mouse for the firm has now surfaced and it is called the SpaceMouse Pro.
This mouse has a ton of features that like it ideal for the pro user needing lots of functionality. The SpaceMouse Pro has a full size hand rest that is coated in a soft material. It sports 15 buttons that are programmable. Those programmable buttons can be linked to commands in applications, standard views, and all sorts of other unions. The SpaceMouse Pro also has an on-screen display.
The main feature is the wheel that allows for full 3D navigation with 6-degrees of freedom. The mouse also has keyboard modifier buttons with shift, esc, cntrl, and alt right on the ergonomic mouse surface. The SpaceMouse Pro will only work on Windows computers. You can purchase the SpaceMouse Pro for $299. The SpaceMouse Pro is shaped much like the SpacePilot PRO from 2009.