SpacePilot PRO mouse revealed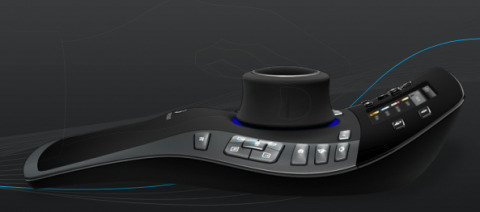 The SpacePilot PRO mouse went on sale today from 3Dconnexion and let us tell you, this thing is pretty high-tech. While it is designed specifically for engineering tasks, it has a style all its own that you should know about.
With a cap controller, this mouse can be used to navigate through 3D environments. This "cap" can be rotated, tilted or pushed, making for the utmost in functionality. The PRO is intended to be 3Dconnexion's flagship device, so of course it has more to offer than previous models.
Included is the LCD Workflow Assistant, which is a display that allows you to browse through assignments you've marked as important in various programs. You can also view e-mail or your calendar right on the mouse itself. Dual-function navigation buttons are also included, as is a wrist rest. You can get the SpacePilot PRO now for Windows XP and Vista, SuSE9.3, Solaris 8 or 10 and Redhat Enterprise WS 4. The asking price is $499
[via SlipperyBrick]