3D Skrillex Will Creep Into Your Nintendo 3DS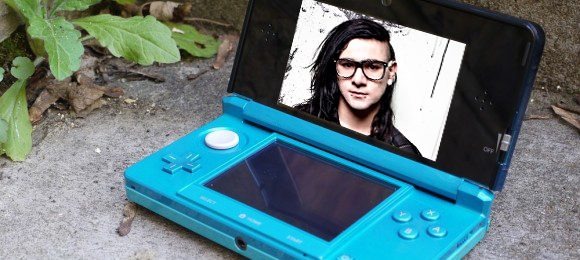 Nintendo will begin pushing 3D music videos to owners of its 3DS gaming handheld, with the content automatically downloading when a WiFi signal is available. Part of the Nintendo Video app, a free download for 3DS owners, the new service will kick off with The Shins' track "The Rifle's Spiral" along with "Sabotage" by Wale and "So Good" by B.o.B today. [Update: Nintendo tells us that the The Shins track isn't, in fact, available yet; it is "coming soon" the company says]
Meanwhile, other tracks in the pipeline include OK Go's "Skyscrapers", "Skrillex's "Breakn' a Sweat", Death Cab for Cutie's "Underneath The Sycamore" and I Fight Dragons' "Save World Get Girl." Nintendo says it will be providing music from a variety of genres, in case Skrillex-style wubwub isn't your cup of tea.
The move to push non-gaming 3D content is another sign of Nintendo attempting to broaden the 3DS' appeal beyond game-obsessed buyers, and fight back against the increasing threat of smartphone and tablet gaming. Recent predictions have suggested the tablet gaming market alone will be worth $3.1bn by 2014, a more than sixfold increase on today.
Other expansion includes Hulu Plus video streaming and the ability to shoot 3D video footage using the pair of built-in cameras. Whether free – and unexpected – music videos will sufficiently add to the 3DS' appeal remains to be seen, however.