3D Robotics drone teaser tips prosumer DJI rival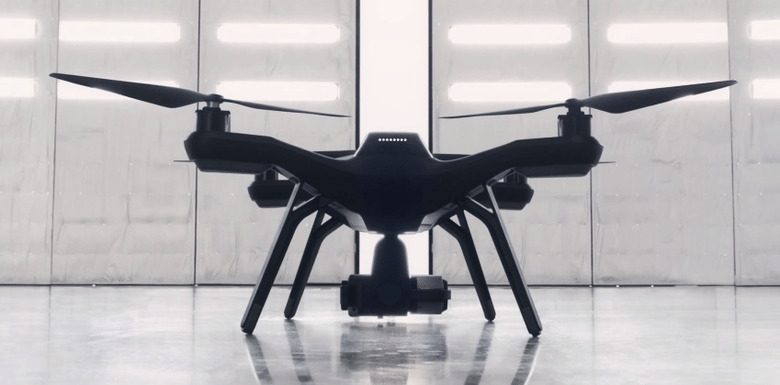 With the controversy and FAA sparring about drones you'd be forgiven for thinking that nearly everyone was crowding the skies with quadcopters, but the reality is that UAVs are still relatively niche. 3D Robotics looks keen to change that, however, teasing a new model that looks to improve not only the aesthetics but ease-of-use, too. Sporting a stealthy color scheme that would make a covert Tac-Ops team proud, the unnamed drone could be 3D Robotics' answer to DJI's increasingly straightforward gadgets for aerial photographers.
The video is light on details, but does have a fair few hints, not to mention a good look at the design. Overall, the UAV looks a lot less "hobby kit" than 3D Robotics' existing X8+ drone, with sleeker, fared-in propeller struts and legs.
It also signifies a switch in camera technology. The X8+ may have looked like a DIY effort, but it wasn't short on lifting grunt: in fact, it could tote cameras up to 4.4 pounds into the air (albeit trimming flight time to just fifteen minutes with that sort of load).
This new model, however, has what appears to be an integrated camera mounted on a gimbal arrangement. That presumably means independent directional control to the flight of the drone itself, and possibly stabilization too. The remote has a mount for a smartphone on top.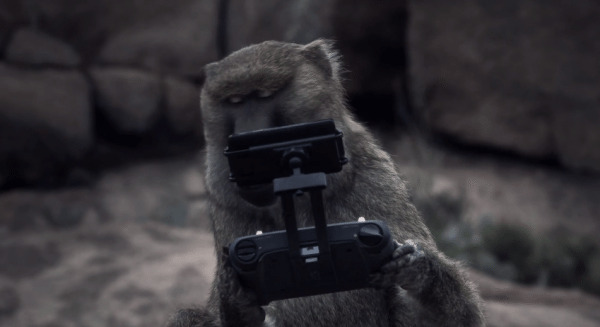 As for ease of flying, 3D Robotics' use of monkey pilots is presumably a little over-ambitious, but there are hints of more autonomy.
Going by some of the graphics on the drone's carry case, there could be the ability to have the drone follow the pilot – rather than them having to directly control it.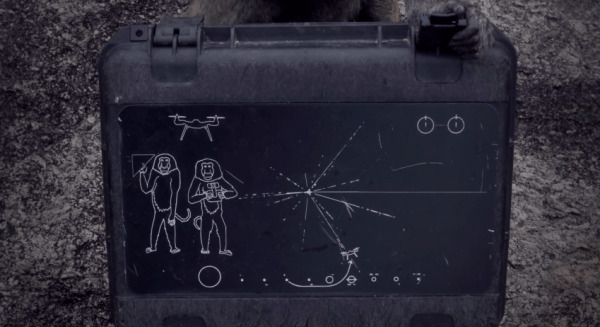 According to 3D Robotics, all will be revealed on the new drone come April 13th. That's notably less than a week after DJI will take the wraps off of its own new model, which hopefully means they'll take to the sky for an almighty battle to the death.
VIA Engadget
SOURCE 3D Robotics