3D Robotics X8+ personal drone can carry heavy camera loads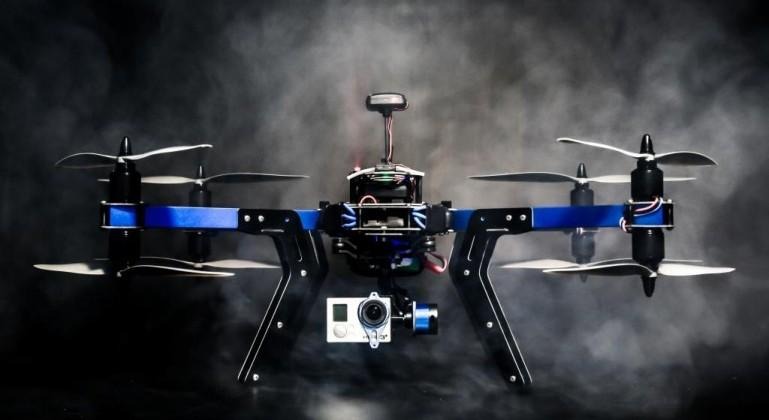 DJI isn't the only maker with a sleek drone to show off this month. In comes 3D Robotics' X8+ drone, a personal UAV that boasts a rugged construction and enough power to tote around pro-grade mirrorless camera models. With it comes 3D Robotics' own first-person-view (FPV) kit offering plug-and-play functionality for live-streaming from the sky. Brags 3DR, the X8+ is "the first drone at a consumer price point that could be called an intelligent tool." Both the drone and the FPV kit are available as of today.
Many personal drones are designed to carry around lightweight cameras, things like the GoPro and similar action cams. 3D Robotics' challenged this typical design feature by including the ability to carry heavier cameras, opening up possibilities for those who need high-quality video but can't shell out for something like the Inspire 1.
The X8+ has take-off weight support up to 2kg/4.4lbs for up to 15 minutes (the flight time depends on payload). There's fully-auto flight control for those who need it, as well as the maker's 3PV Follow Me mode, which utilizes GPS to track any Android device on the ground.
The drone itself features an aluminum frame and can be folded into a compact size to make transport easier. A remote is included with the X8+, as well as 3D Robotics' open source flight platform and an unspecified "mission planning software". The drone is priced at $1,350 USD.
SOURCE: PRWeb