30 Minutes Of New Mass Effect: Andromeda Gameplay Unveiled At PAX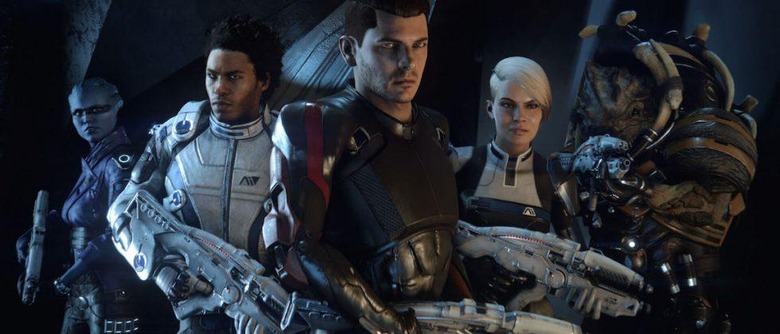 As the anticipated release of Mass Effect: Andromeda draws closer, developer BioWare is continuing to reveal more gameplay features and story tidbits. A panel for the game at this weekend's PAX event in Boston saw some team members present a whopping 30 minutes of footage containing the Loyalty Mission for Liam Kosta. Those looking to go into the game's story blind should turn away now, as there are a decent number of spoilers.
Those familiar with the Mass Effect series will know that their character, one of the Ryder twins this time around, gets support from a number of allies. Andromeda is bringing back Loyalty Missions, which have been absent since Mass Effect 2. These serve as dedicated missions focusing on a single supporting team member, fleshing out their backstory.
Liam Kosta, who can be seen sporting a pair of omniblades during his mission, delivers up more than a bit of comic relief during his mission, with plenty of humorous dialogue and situations to keep things light. Creative Director Mac Walters notes during his presentation, however, that Andromeda won't be all light-hearted fun, and that there will also be very serious moments keeping the story in balance.
The video also contains a fair amount of dialogue options for the player, as well as combat gameplay. This includes the ability for characters to switch class types in the heat of the moment, as well as the new dialogue system's tone-based options, replacing the previous Paragon/Renegade system.
Mass Effect: Andromeda will be released on March 21st for the PS4, Xbox One, and PC.
SOURCE DualShockers