3 UK to sell Huawei 3G Mobile WiFi router by Christmas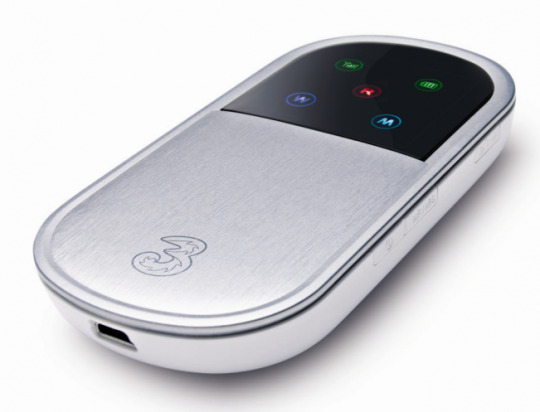 UK carrier 3 have become one of the first to sign up with Huawei's E583X mobile 3G WiFi router,the company's rival device to Novatel Wireless' MiFi.  Capable of acting both as an individual 3G USB dongle and a WiFi router, sharing the 3G signal among several wireless clients, the 3 Mobile WiFi will reach stores by Christmas 2009.
According to what we've heard about the Huawei device previously, it will support up to five WiFi clients – the same as the MiFi – and recharge via USB.  It also has a microSD card slot, though unlike the MiFi that's believed to only be accessible via a directly-connected computer, rather than shared among all WiFi clients.
Nonetheless, at 86 x 45 x 10 mm it's a compact way to share a 3G connection, and with an estimated five hours runtime from a single charge it should last – on paper at least – longer than the Novatel device.  No word on pricing nor data package costs as yet.