3 new iPads, including bezel-free 10.9in model, tipped for March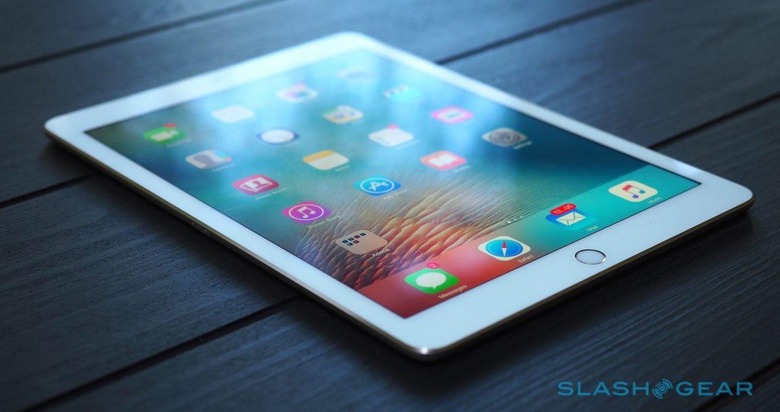 Now that this year's new iPhone has been launched, expectations are turning towards the next generation of iPad. Apple's last tablet releases included the debut of the large 12.9-inch iPad Pro, followed by a more the more reasonably sized iPad Pro in the 9.7-inch form-factor. But now rumors are buzzing that next year will see refreshed iPad Pros in both those previous sizes, along with a brand-new 10.9-inch model featuring a bezel-free design.
This latest information comes from Barclays analysts, which source Apple's supply chain in Asia. They predict Apple to announce the trio of new iPads at a media event sometime in March.
While the release of 12.9-inch and 9.7-inch iPads updated with Apple's latest processors at some point is obvious, it's the new 10.9-inch model that's most interesting. The analysts note that the tablet will eliminate the borders that usually surround the screen, making it an edge-to-edge display. Because of this, the new model will be able to maintain the same physical size as the existing 9.7-inch iPad Pro.
iPad Pro 9.7 Review: the laptop killer
The remainder of Barclays' prediction is that Apple will sell the three larger iPad models alongside each other, with the 9.7-inch model becoming the "low-cost" option, despite maintaining the "Pro" name. The 7.9-inch iPad Mini isn't expected to be refreshed anytime soon, but the existing model, first released in September 2015, will continue to be manufactured and sold.
There have been rumors about 10.1 to 10.5-inch iPad for several months now, and reports about next year's iPhone featuring a bezel-free design for much longer than that. It could be that Apple has been considering a brand-new iPad size/design for some time, and has decided to use it to unveil an edge-to-edge display ahead of the next iPhone.
SOURCE MacRumors