3-D Vision CEO Gene Dolgoff speaks on his magical 2D to 3D conversion device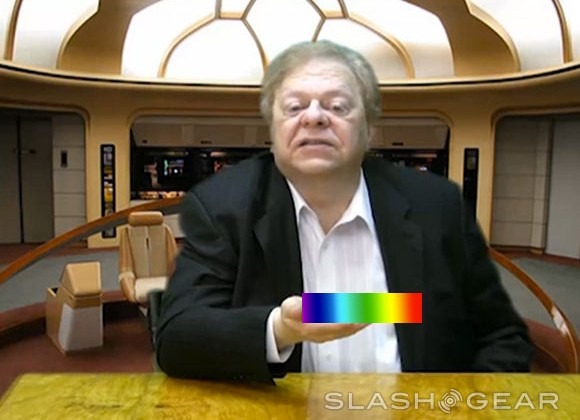 This week we got the chance to speak with Gene Dolgoff, known for his invention of the LCD projector, digital projection in general, and his new device that's up on Fundable right this minute. As he's more than ready to let you know, he's also got an incredibly fun fact up his sleeve: he inspired Gene Roddenberry to create the holodeck in Star Trek. It's from there you'll find yourself a bit intrigued with the next step in our current abilities to present 3D video and images through our own devices – with help of 3-D Vision technology that Dolgoff presents here and now.
We shot a few pointed questions at Dolgoff before he jumped right in on his Reddit AMA which, we'll vouch for, is certainly going on today right here: [Ask ]. Have a peek at what we got to know about the project as it's being developed for the consumer world as we speak.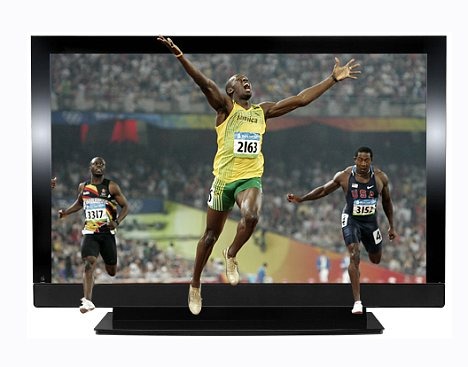 SlashGear: What's your ultimate goal with 3-D Vision technology?
Gene Dolgoff: I have been involved in the effort to promote 3-D to the world since the beginning of the 1960s. Now that the world is finally catching up, but is stalled when it comes to consumer 3-D at home (for TVs, computers, projectors, and handheld devices), I want to break that logjam with our revolutionary technology and move the world to the next level so that everyone can view and make 3-D anytime and anywhere they want.
SG: Will the device being released in the Fundable program you've got up right now require special eyewear for the user to see 3D? Or will the output completely depend on the device it's working with?
GD: Our Instant 3-D Converter(TM) is currently designed to use special 3-D glasses. One type is for use with any TV set and the other type is for use with computers and handheld devices. We include one pair of each type of 3-D glasses with the converter (additional glasses will also be sold separately).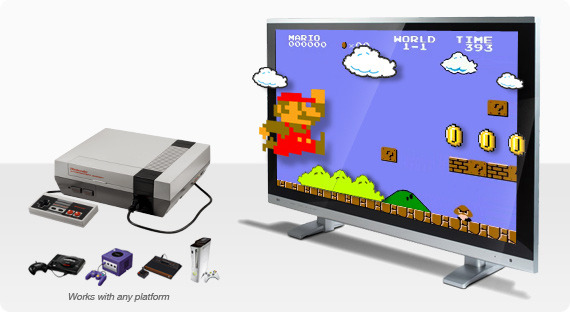 SG: What are the limits of the video content 3-D Vision technology can convert successfully?
GD: Our Instant 3-D Converter can convert any video content to 3-D instantly with high quality. Our inputs are composite, component, VGA, and HDMI.
SG: Why did you choose to work with Fundable rather than seeking out funding via traditional means?
GD: We have a business plan and even a draft private placement memorandum and are starting to talk to potential investors. However, that route is typically a slow route, and we want to get this technology out as quickly as possible. Crowd funding potentially provides a faster route for initial funding if your product and company meets the right criteria (which I think ours does).
I had been talking with the founders of fundable.com since before they launched their site. We all felt that, working together, we could be beneficial to each other both in raising some initial capital in a relatively short period of time, and in demonstrating consumer interest, which can be very important in influencing potential conventional investors.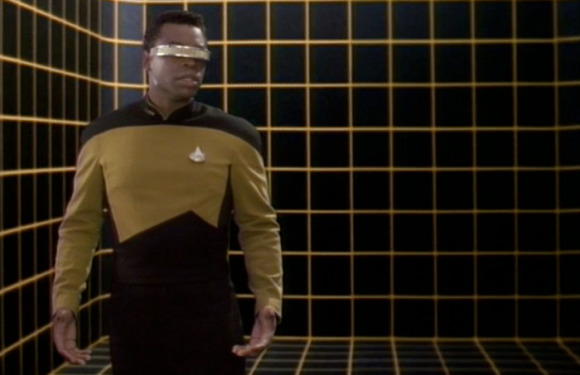 SG: What are your plans for projects beyond this one? Will you continue your work towards a real Star Trek holodeck situation?
GD: We do have other consumer-oriented as well as commercial 3-D products in the pipeline, and will intend to continue to develop them into products and large markets. If we are successful enough to produce the kind of funding needed, we will continue to also pursue the development of holodeck-like products and applications.
Stay tuned as we follow this project through to full funding and beyond! Also be sure to check out the 3-D Vision Fundable project right now and toss in some cash for early access to the device!