$3.1bn Tablet gaming segment tipped by 2014 as console gap closes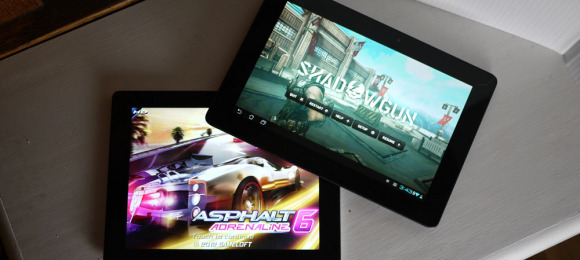 gaming will be worth $3.1bn by 2014, researchers estimate, a more than sixfold increase on the market in 2011 and increasing evidence of the challenge slates bring to traditional consoles and handhelds. Large screens and improving graphics quality are cited as key motivators for tablet gaming in 
's report, with tablet owners also believed to be more likely to spend money on games and in-app purchases.
"Tablets are expensive devices, typically retailing for around $500 with none of the subsidies from operators that are seen on smartphones" the report argues. "Owners tend to have a higher disposable income than the general smartphone user base."
Although advanced graphics capabilities are key marketing points for Apple's
 and Android slates based on NVIDIA's
, Juniper expects social and casual games to dominate the bulk of the market. That's an observation that seems sensible given the current state of the top downloads for iOS and Android.
As for tablets versus smartphones and feature-phones, the research indicates that the extra display space makes for more user-appeal in on-screen controls. "[Action] games also typically feature console-style buttons on the screen" the report points out. "Using this feature on a smartphone often results in an obstructed view of the game, as the user's fingers can block the screen, but this is not an issue on tablets." However, feature-phone gaming is expected to suffer, with revenues tipped to halve over the next five years.