2nd gen Samsung Galaxy A5 shows up at TENAA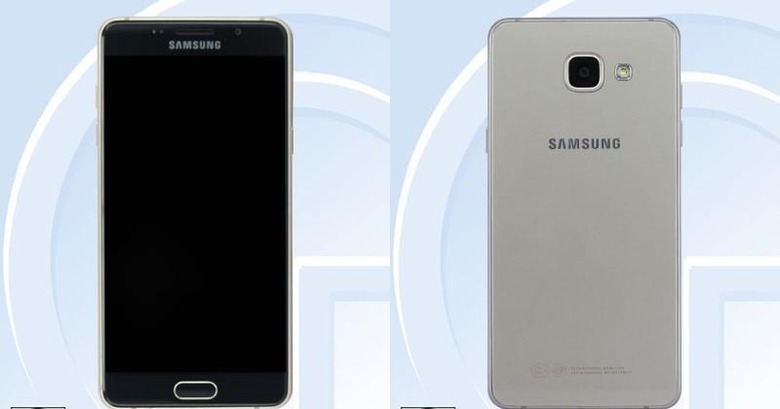 Aside from its recent Galaxy Note 5 and Galaxy S6 edge+, Samsung has been relatively silent on the smartphone front. Of course, that doesn't mean it has nothing left to show. We've caught glimpses of a Galaxy A7 inching its way to the market and stopping by China's TENAA last week. If you've been wondering where the rest of the "Galaxy A" family have gone, then you can half stop wondering. The Samsung Galaxy A5 has now been spotted at TENAA as well, revealing a very slight upgrade from its predecessor.
The next generation Galaxy A5. model SM-A5100, is noted to have a larger 5.2-inch screen but thankfully with a proportionally larger resolution of 1920x1080. The octa-core CPU runs at 1.7 GHz, assisted by 2 GB of RAM. Internal storage is capped at 16 GB but there's a microSD card slot in case you need more. The rear camera is either 8 or 13 megapixels, most likely the latter, while the front shooter has a 5 megapixel sensor.
This is just an incremental improvement over the current SM-A500 Galaxy A5 model. That one was a smaller 5.0-inch screen that only reaches 720p resolutions and a less powerful 1.2 GHz quad-core CPU. In most other aspects, the specs remain the same, like the 2 GB RAM and 16 GB storage, down to the 13 and 5 megapixel camera pair.
The features may sound a bit underwhelming but the Galaxy A series is in fact meant to be mid-range, and therefore less expensive, versions of Samsung's flagships. To that extent, the Galaxy A5 and A7 happily retain their "faux" metal appearance, which could go well for those who want a fancy looking smartphone without giving up a limb.
There is still no word in the rumor mill when the second batch of Galaxy A smartphones, which will hopefully still include a smaller Galaxy A3, will debut. But this close to CES and MWC next year, we could expect something solid in the coming two months.
SOURCE: TENAA