$259.60 to build 16GB iPad reckon analysts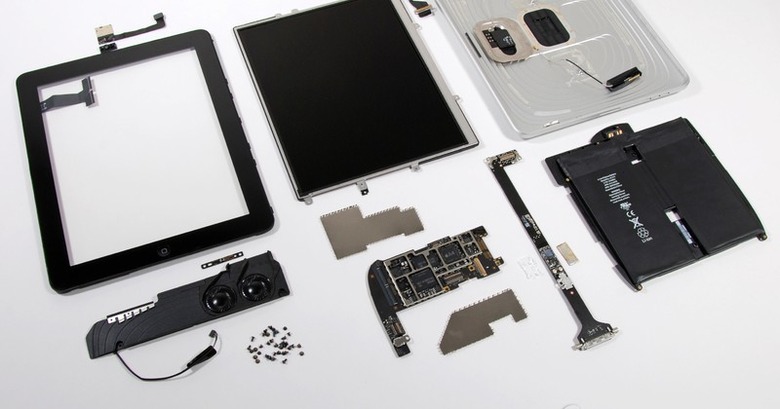 Dissection of Apple's iPad is already turning up some interesting findings, but while the silicon analysts are digging through the A4 chipset's various layers, iSuppli are more concerned with the cost.  They've been looking at how much the iPad comes to purely in terms of its components, and reckon that for a $499 16GB WiFi iPad, Apple are spending $259.60.
Of that figure, the various aspects of the display and touchscreen contribute the biggest proportion.  The panel itself – which consists of a custom LCD and capacitive glass overlay – is a $95 part, while the Apple A4 chipset – a three-layer sandwich of an ARM processor and two strata of Samsung memory – adds $26.80 on its own.
iSuppli also reckon Apple prioritized the physical feel of the iPad for owners, with the aluminum rear panel costing $10.50.  Flash storage accounts for $29.50, $59 and $118 of the price of a 16GB, 32GB and 64GB iPad respectively.  Nonetheless, just as Apple left themselves room to change memory provider in the A4, iSuppli expect the number and complexity of the iPad's components to decrease in short order, as the Cupertino company streamline their build process.