23andMe expands into UK with genome service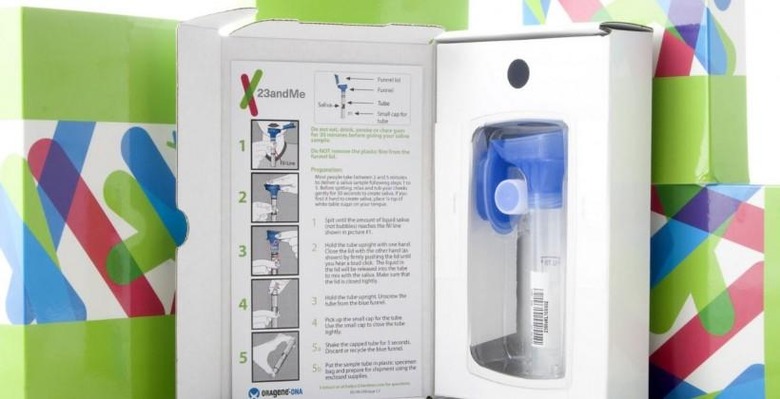 Controversial 23andMe has announced that its Personal Genome Service is now available to those in the United Kingdom. This move comes after the FDA stomped on the service last year, limiting what it can offer over what were said to be medical claims made without the required research to substantiate them. 23andMe is still available to those in the US, but it bids itself as a "genetic kit for ancestry" rather than a means to, among other things, identify possible inherited health conditions.
In its announcement, 23andMe clearly states that its Personal Genome Service isn't "a diagnostic", but it does go on to explain the PGS results will include info on genes that can cause inherited health conditions, as well as risk factor for diseases and how the user might be affected by various types of medication.
The PGS kit will also provide results on health-related topics, such as how a diet and exercise might affect the body, how certain substances are metabolized, and things like one's predisposition for athletics or propensity for sniffing out specific odors. This will be joined by the same ancestry report available to US users.
23andMe is offering the PGS kit in the UK for £125, and will begin providing trait and health reports to its customers starting tomorrow. If it receives approval from the Research Ethics Committee, those in the UK will also be able to participate in genetic research efforts.
SOURCE: 23andMe