21 Apple Watch developers reveal their wares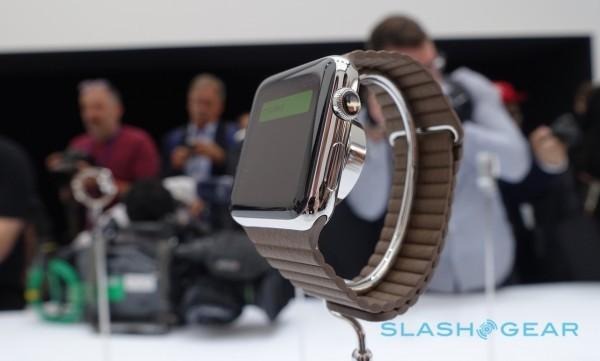 While the Android world is setting its eyes on MWC 2015 next week, those from the Apple camp are more fixated on late April. That is when the company will be fully launching the Apple Watch and when the world will finally get to see what Cupertino's take on smartwatches will really be. But as experience showed so far, a smartwatch is only as good as the stuff you can do on it, and some developers are now revealing the things you will be able to do once the Apple Watch hits the stores.
Given the extremely small screen space, there is not much you can do on a smartwatch. At least not without some imagination and creativity. There will, of course, be some that will try to push the limits of what can fit inside a watch face, but given Apple's more fine-grained control over products in the App Store, we might see very few of those.
It probably won't come as a shock that there are a lot of fitness related Apple Watch apps coming our way. There's Nike, which will let you to view leaderboards and challenge friends. There's an Exact Fitness Timer and Fitness Spades, both from the same developer, that lets you track your exercises as well as pick out a random exercise challenge for yourself. For something more sports-specific, there's Slopes for skiers and snowboards for checking out your own stats and the MLB app for checking out your favorite baseball team's scores.

Productivity is another area where smartwatches are supposedly useful, and there is nothing more productive than todo lists. Popular iOS app Clear is making its way to Apple Watch, bringing users a minimalist and easy to use checklist. Home Remote, as well as apps from Honeywell and Lutron turn the smartwatch into an always there smart home control hub. OfficeTime gives you a quick way to log your working hours and Prompt takes the drudgery out of trying to keep up with your presentations.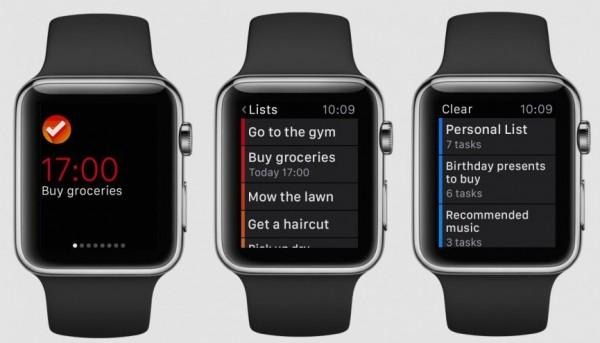 Tying up with an iPhone's location sensors makes the Apple Watch the perfect traveling companion. Naturally, you'll find apps that try to capitalize on this. American Airlines notifies you of your boarding gate, departure time, and other tidbits of information you'll need for a stress-free journey. Citymapper puts mass-transit information on your wrist as well as alarms for when to get off or on certain stops. Interestingly, Pinterest arrives on Apple Watch as a location-based app, informing you when you are nearby pinned locations. And when you're checking into Starwood Hotels, a simple will be all you need. And if you drive around in an electric BMW i3, the BMW i app will let you know your car's charge level and even where you parked it.
A smartwatch isn't all about work, however, and can be fun too. Naturally, you'll find Facebook and Twitter on board, which may make the Apple Watch an added distraction. There are also some rather whimsical apps, like Infinitweet which takes a screenshot of your extra long tweet, spoken through the mic of course, and posts the image on Twitter to get around the 160-character limit. While Peeps is a video-only group messaging service, the Apple Watch app will server as a notification device, displaying just the first frame of an incoming video message. Feed Wrangler brings the latest news to your wrist, and even gives you the option to read the whole thing right there.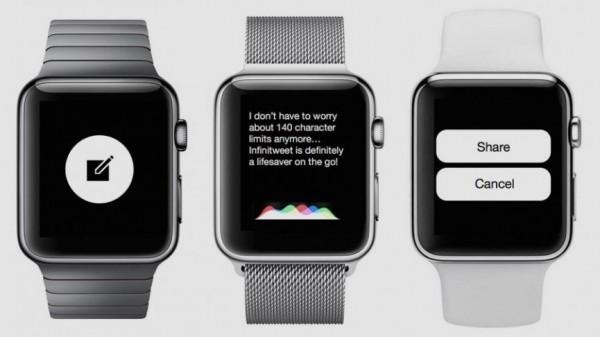 These are just some of the apps that will be greeting you when you don the Apple Watch in April.
SOURCE: Wareable