21.5-inch iMac with 4K display tipped for October launch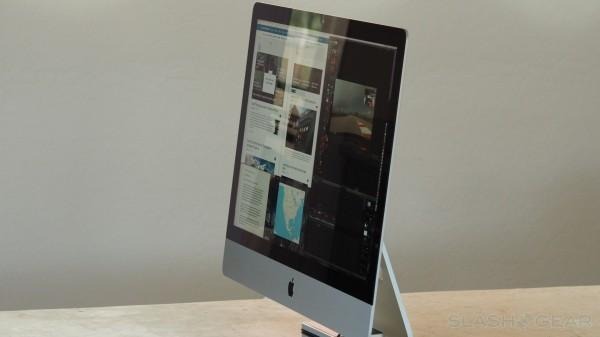 It seems that Apple is really dreaming it big this year. Aside from the big iPad Pro expected to be revealed in little less than a week, Apple is now also said to be preparing a refresh to the smaller 21.5-inch iMac that bumps up the resolution to 4K, matching the same huge leap that the larger iMac made to 5K resolution. According to sources, this new model will be revealed around the end of October, to coincide with the launch of OS X El Capitan.
The fact that there will be a 4K bearing 21.5-inch iMac isn't really a surprise. Signs of that appeared way back in June when an update to an El Capitan revealed files that pointed to the existence of such a combination. The exact resolution was noted to be 4096x2304. In other words, 4K.
This is a huge jump from the current 1080p display of existing iMac models, skipping entirely the 2K generation. But it's a jump that Apple has made before when it revealed the 2014 iMac with Retina 5K, the 27-inch model that went from 2K to 5K in one fell swoop. Due to a smaller screen size, this rumored 21.5-inch iMac would have a slightly higher pixel density than its larger sibling, though a very, very small difference only.
The new iMac is expected to hit store shelves by early November. Given this upgrade in screen, along with potential upgrades in other hardware, it will inevitably cost more than the current line. There is a chance that Apple would keep the current FHD models around a bit longer to acclimate the market to the higher prices.
VIA: 9to5Mac