Samsung Series 9 Ultrabook second generation hands on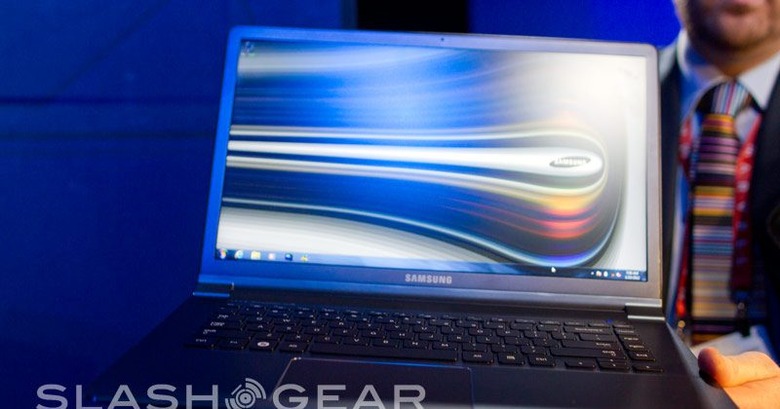 Samsung announced the latest update to its razor-thin Series 9 laptop at their CES press conference today, and it is a stunner. Taking design cues from the original Series 9 and refines them, making a thinner and in many ways more desirable laptop. You still get an amazingly stylish machine, but a little more care has been paid to its materials and configuration, and of course, it gets a whole new batch of hardware.
The most striking new feature is a stone metal finish, which turns heads and repells fingerprints. The new Series 9 is less than half an inch thick and just a hair short of 2.5 pounds – it's not that far off from some early tablets in the bulk department. High-end aluminum covers the frame, which still manages to expose a few connectivity ports on the side in the name of utility. The standard Core processor and SSD options are here, along with a few more configurable settings.
The laptop keeps its backlit keys (an impressive feat on a computer so thin) and adds a smaller frame and weight. it's a solid improvement on the original that should be out in Q1 or Q2. considering the current Series 9 oricing, expect this one to have a price tag of around $1500 US.