2023 Nissan Z Gallery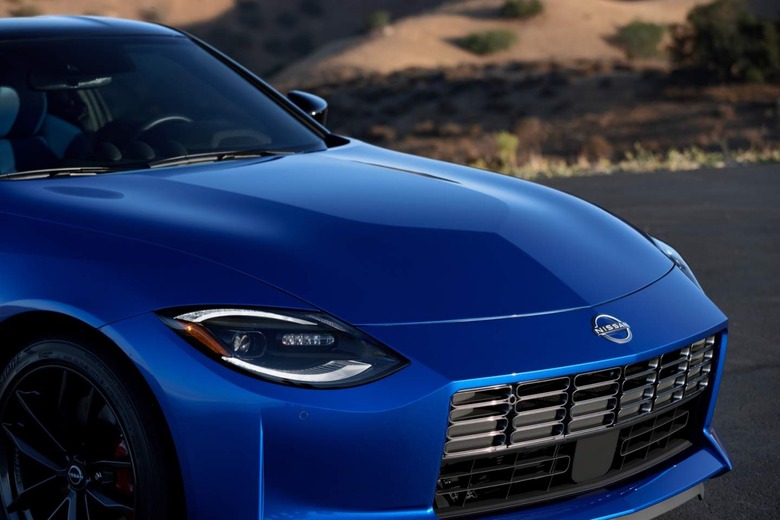 Nissan sure knows how to keep enthusiast drivers waiting. The seventh-generation Z car has been a long time coming, but it's certainly a striking coupe. Based in no small part on 2020's Nissan Z Proto concept, it's a blend of familiar rear-wheel drive proportions and some crisp retro detailing.
Delivering the power is a 3.0-liter twin-turbo V6 engine. That's good for 400 horsepower and 350 lb-ft of torque. The 2023 Z will be offered with a choice of 6-speed manual transmission or 9-speed auto with paddle-shifters.
Inside, there's new digital instrumentation, an 8- or 9-inch infotainment touchscreen, and sports seats. Nissan will have a limited-edition Proto Spec version, too, with custom detailing. Pricing will be confirmed closer to the new Z's arrival at US dealerships, in spring 2022.