2022 Bugatti Chiron Super Sport Gallery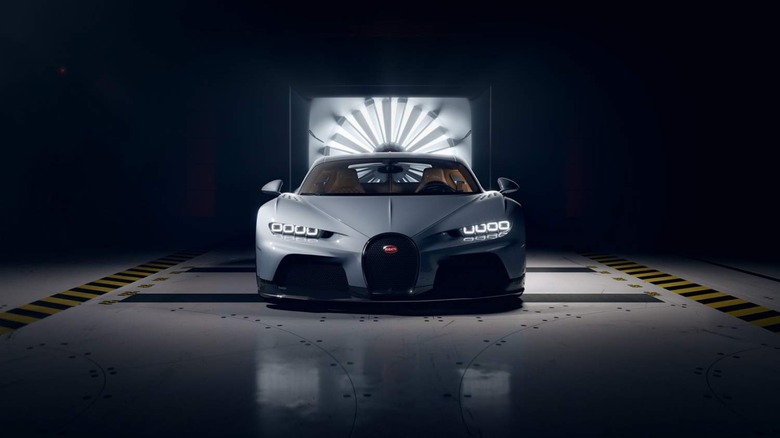 Bugatti makes fast cars, but what if you want the superlative grand tourer experience? The answer may well be the new Chiron Super Sport, the latest iteration of the storied nameplate, here applied to a 1,600 horsepower road-trip beast. If taking the private jet seems passé, then this particular Chiron might fit the bill.
The W16 engine has been reworked, with a higher redline and a broader torque curve. Top speed is an electronically-limited 273 mph. The body has been extended to help with downforce while avoiding extra drag, and the whole aesthetic is sleeker and meaner than previous Chiron models.
Inside, it's still a mixture of classic luxury like metal and leather, with splashes of carbon fiber to keep things current. Unsurprisingly all this doesn't come cheap. Bugatti will begin deliveries early in 2022, it says, with pricing kicking off at the equivalent of around $3.84 million.