Kia has revealed its newest sedan, and if you've never thought the South Korean automaker's cars were up to much style-wise, the Kia K5 – aka the future 2021 Kia Optima – could well change your mind. Unveiled in Korean spec for now, though with a global launch to follow, the K5 sees Kia hit reboot on its design aesthetic in a more than impressive way.
Compared to the outgoing car, this new K5 is now longer and wider. Length has increased by almost two inches, while width has grown by about an inch. There's a longer wheelbase, too, while the overall roofline of the car has been dropped a little lower as well.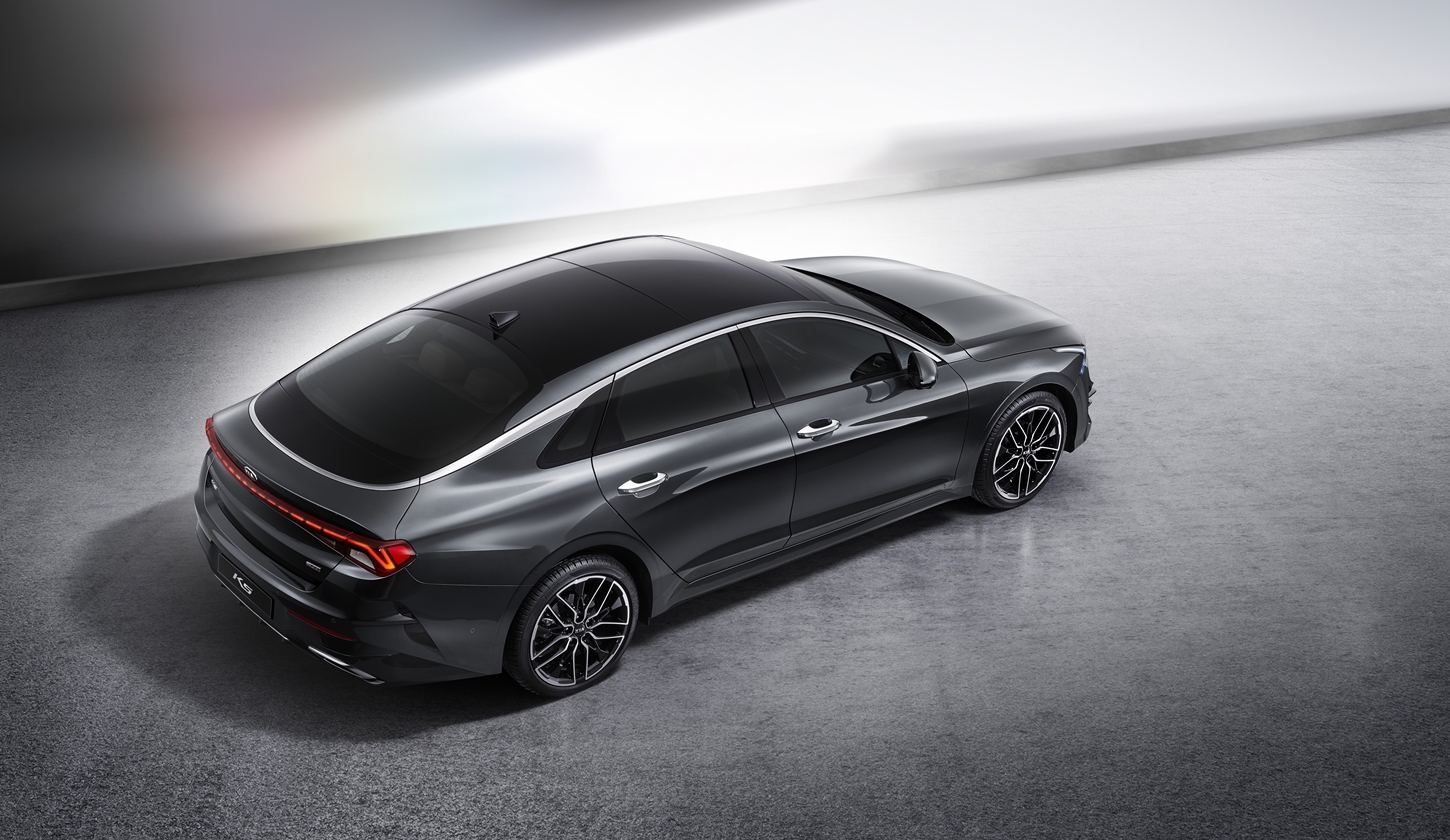 The result is a fastback sedan that looks a whole lot more purposeful and sporting. Indeed you could line the new K5 up alongside an Audi A7 or BMW 6 Series Gran Coupe and not think it out of place. That's an impressive achievement for Kia, frankly.
At the front, there's what the automaker is calling its "Tiger Nose Evolution" grille. That blends the grille and the headlamps together more, while the grille itself has a texture supposedly modeled on shark skin. Look closer, and you see it's actually a web of interlocking shapes, flanked by a "heartbeat" daytime running light signature for the lamps.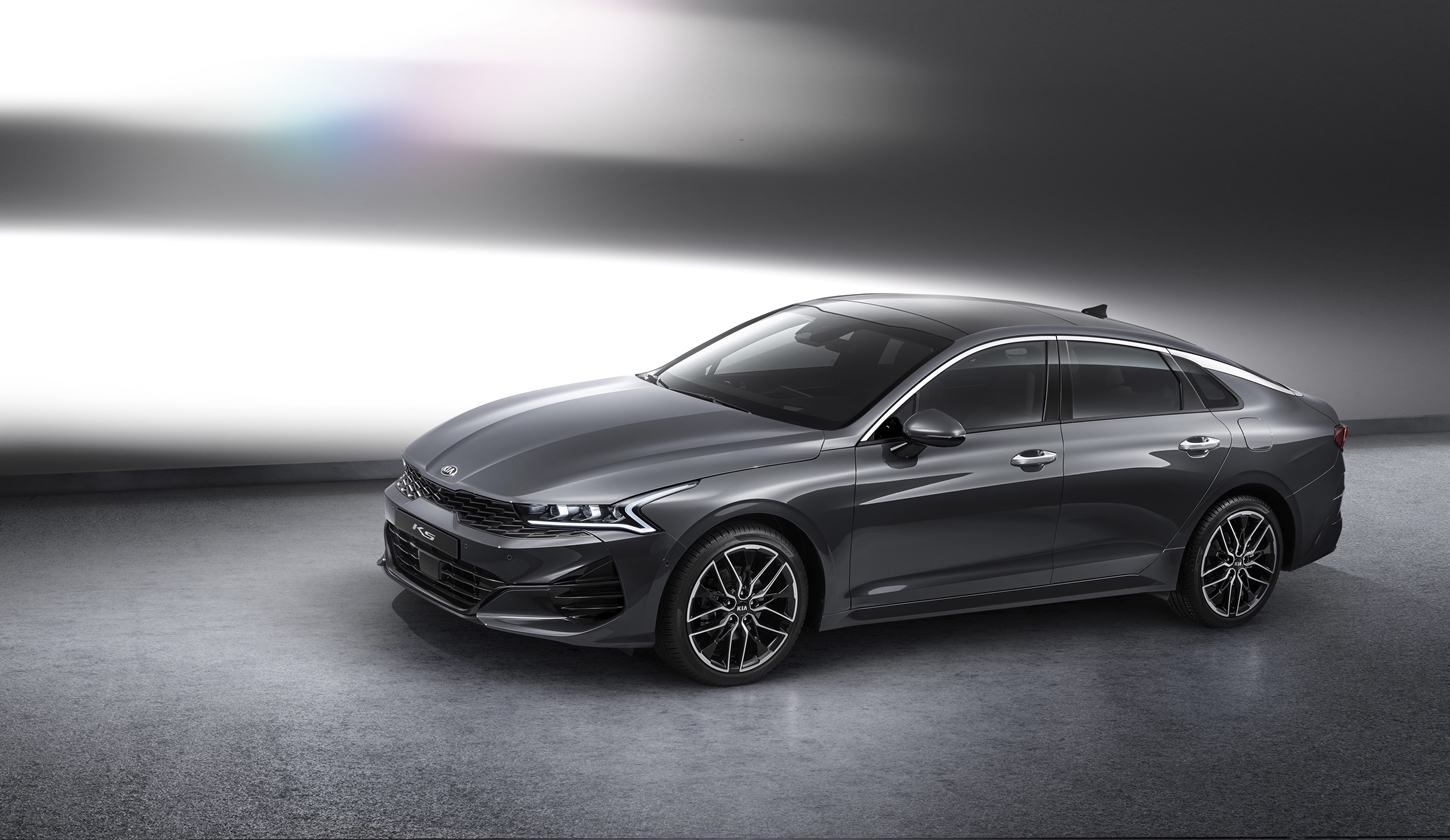 Heavy sculpting and contouring for the hood picks up on the crease-line that runs the length of the car's body. Kia has shown admirable restraint with the chrome, too, limiting it to highlight spots like above the frameless windows. At the rear, there's a new combination lamp design and a subtle wing.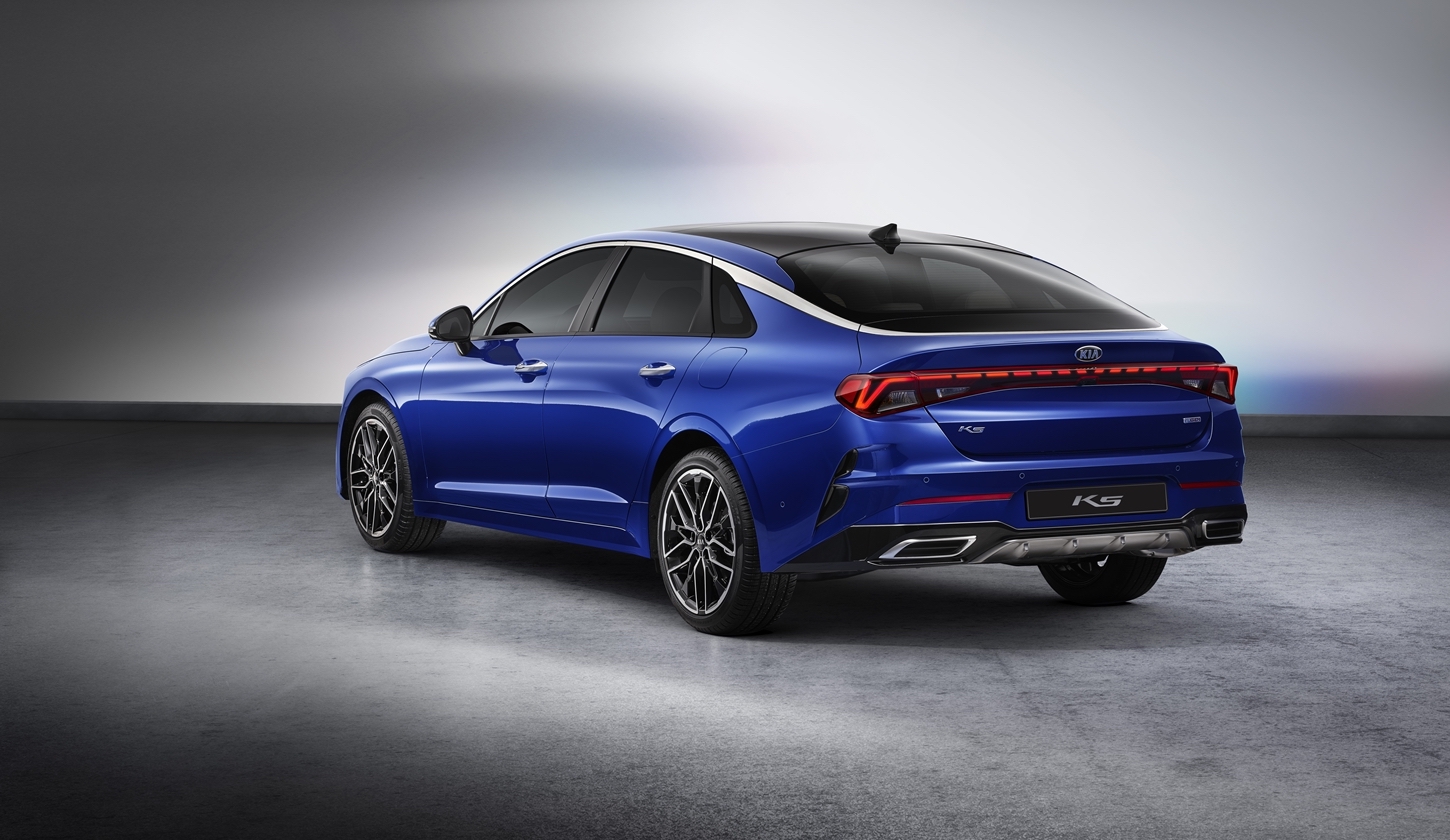 Kia says it'll be offering the car with 16- through to 19-inch machine-cut aluminum alloy wheels, in a choice of gloss black, dark gray, or light gray finishes. Paint colors haven't been confirmed, but the striking blue and contour-emphasizing gray are likely to be joined by a red, if the automaker's previous options are anything to go by.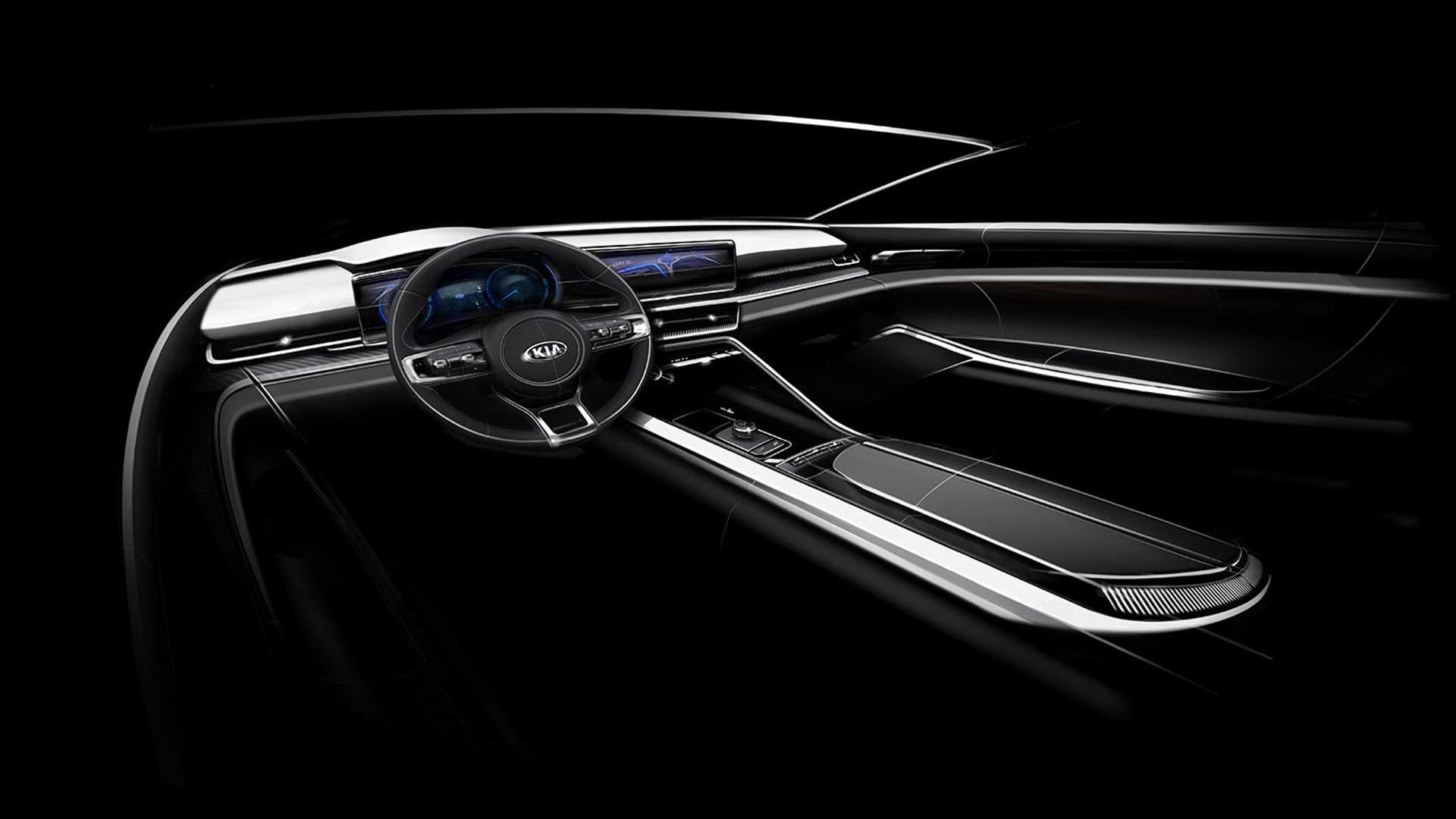 Inside, we're yet to see the finalized cabin. Kia has been teasing what that might look like in sketch form, however, and it looks like it's shaping up to be a lot more sleek than the current Optima's interior. A couple of big displays, pared back controls, and cleaner lines should give the 2021 Optima a more high-end feel than the outgoing car.
While Kia will be launching the 2020 K5 for the Korean market in December, we'll have to wait a little longer for a US car. Here, of course, it'll launch as the 2021 Optima, though we're not expected to see that unveiled until sometime next year.