2021 iPhone Changes Could Be Biggest In Apple's History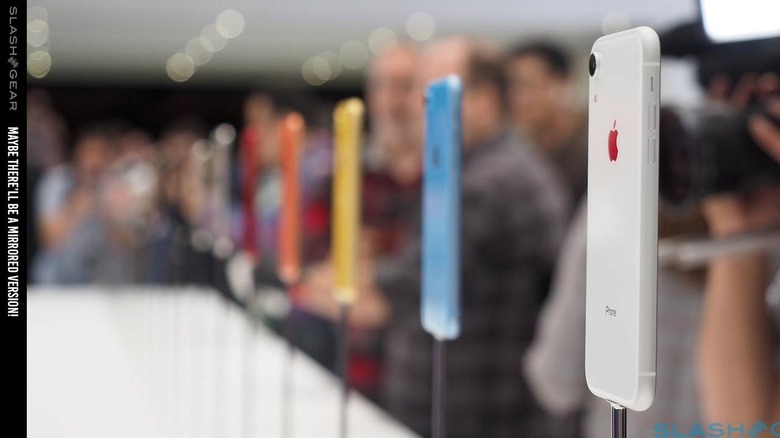 Today a bit of JPMorgan analysis from Samik Chatterjee suggested 4x new iPhones were on their way for the year 2020 and 2021. These new devices will appear with three different screen sizes next year – then some major changes in under a year after that. There'll be one 5.4-inch model in 2020, two with 6.1-inch displays, and a larger iPhone with a 6.7-inch display. These devices will all – apparently – roll with 5G connectivity.
What's most important here for non-iPhone sorts of people is the idea that Apple would be confident enough in the strength of 5G coverage for the upcoming release season that they'd include said tech in all of their next smartphones. Four iPhones with 5G means there'll be enough 5G coverage in the USA to push such a move inside 2020.
Apple's biggest changes in 2020 will come in the 3D sensing technology that'll appear on the backs of each iPhone – or at least the most expensive two. These sensors will allow augmented reality to come to prominence – or so they've suggested – several years after Apple made their first public push for developers to adopt augmented reality tech.
Chatterjee suggested that in the year 2021, Apple will change the way it introduces new iPhones. He's suggested "a strategic change in the launch cadence with the release of two new iPhone models in 1H21 followed by another two in 2H21."
That means two new iPhones inside the first 6-month period of the year, then another two new iPhones in the latter half of the year. Could this be the point at which the company drops in with the OnePlus strategy? More likely they'll push a system that's not yet been tested by any other company (with this munch attention via sales) before.
"Early visibility into 2020/2021 iPhone product cycles are offering incremental reasons to be positive relative to volume implications," said Chatterjee via MarketWatch this week. Tap the timeline below for more information on the next set of iPhones headed for hands in 2020!