2021 Chrysler Pacifica AWD joins minivan line-up: Big tech and trim upgrades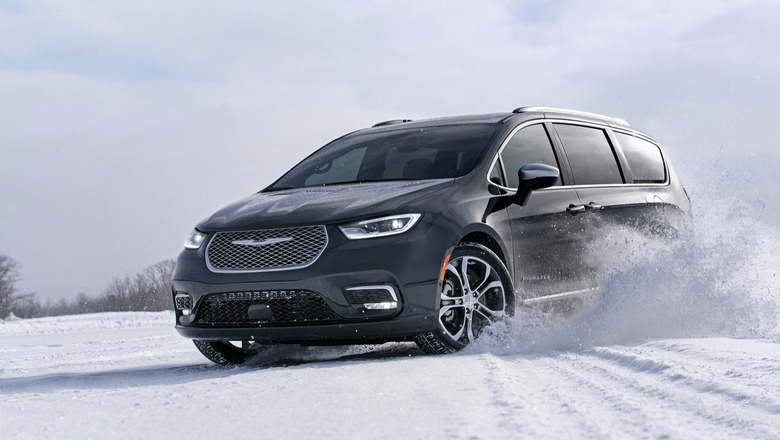 Chrysler is adding all-wheel drive to its popular minivan, with the 2021 Pacifica now coming with an AWD option as well as a new Pinnacle flagship spec. The updated Pacifica gets a new grille, along with revamped lights front and rear, while the 2021 Pacifica Hybrid will be made a general powertrain option rather than a standalone model.
That'll have an impact on how you can spec out the Hybrid, which is a good thing considering Chrysler is raising its game with cabin tech for the new model year. It'll be the first in the automaker's North American range to get Uconnect 5, the latest generation of Chrysler's updated infotainment system, for example.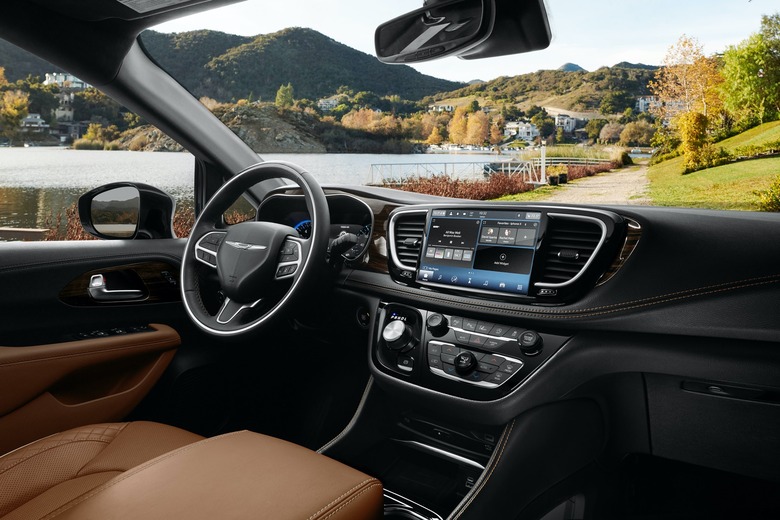 That comes with a 10.1-inch touchscreen as standard, Amazon Alexa both embedded and supporting remote vehicle control from the home, six user profiles, and the ability to connect two Bluetooth devices simultaneously. Wireless Apple CarPlay and Android Auto are available. A FamCAM interior camera pipes high-def footage of the rear seats to the driver, with the ability to see rear-facing child seats and zoom into specific seats too.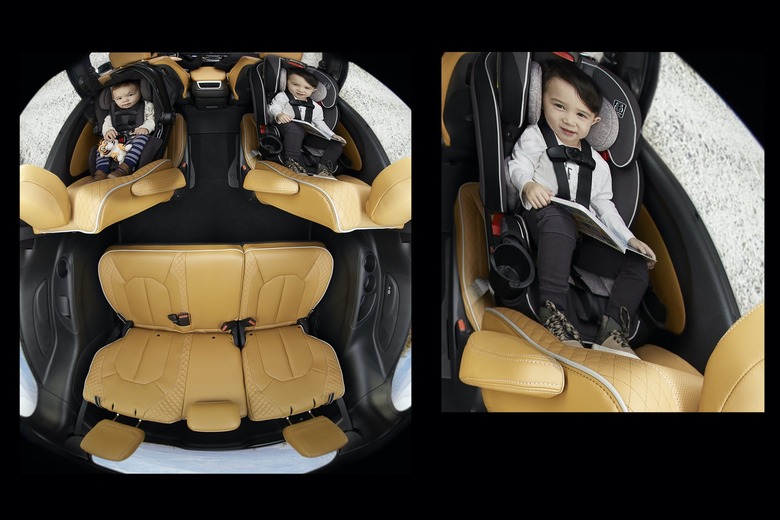 There are now USB Type-C ports – up to twelve USB Type-A and Type-C, in fact, depending on trim – with faster charging. An optional 10-inch subwoofer is available. Joining the existing Touring, Touring L, and Limited trims is a new Pinnacle trim. That promises "a modern living room on wheels," Chrysler says, with quilted Caramel Nappa leather trim on all three rows, and second row captain's chairs with matching lumbar pillows.
Pinnacle trim also gets a new center console, and more storage: up to 227.6 liters, in fact. The Pacifica Limited gets a new console too, with dual-level storage and a large pass-through storage area. Wireless charging is available, as is a Harman Kardon premium audio system with 19 or 20 speakers depending on model.
2021 Pacifica AWD now an option
If there was a lingering request among Pacifica buyers, it was for an all-wheel drive option for the minivan. That's being added in the 2021 model year, a fully automatic system which can push all the available torque to the rear wheels if traction requires it.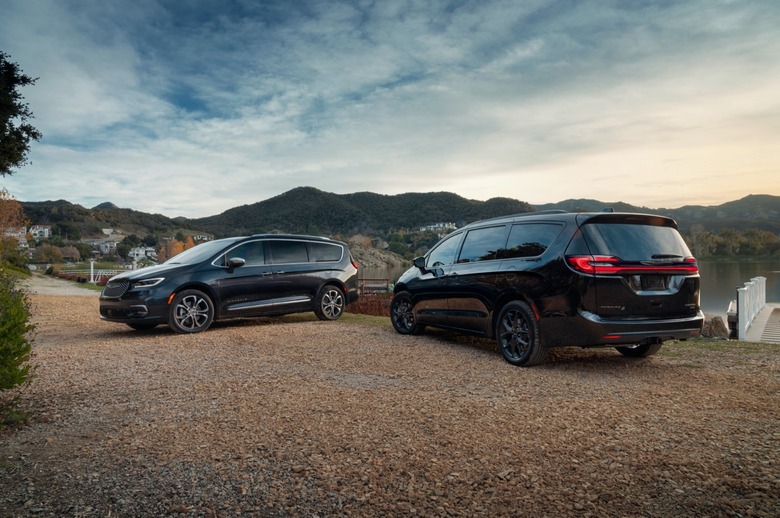 The system can also stop the drive shaft from spinning altogether, cutting power to the rear and turning the Pacifica AWD into a front-wheel drive vehicle, if the extra rear traction isn't required. That helps with overall efficiency. Chrysler is using a nine-speed automatic transmission, a three-piece drive shaft, and an electronically-controlled wet clutch at the rear to achieve all that.
There's a brake-lock differential system, dabbing the brakes on low-traction wheels to control where power is applied. An 18-inch brake package for the AWD Pacifica has larger, vented front rotors, and solid rear rotors, and calipers with more capacity. Sadly the only drawback is that you can't have AWD with the Hybrid drivetrain.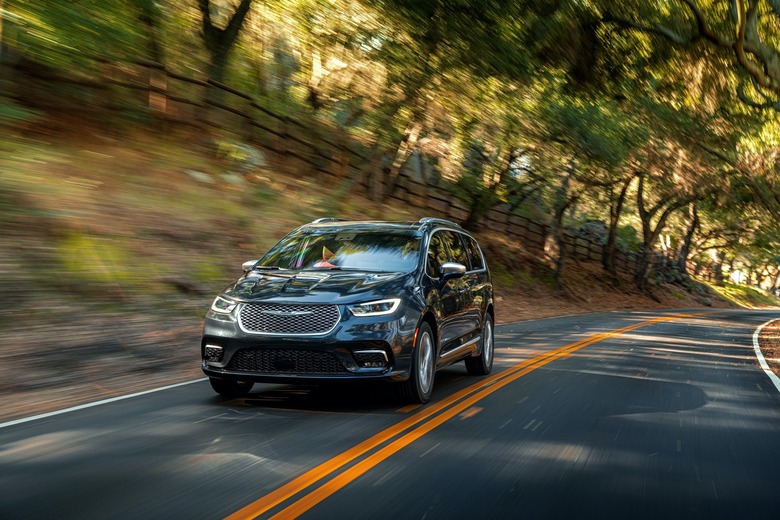 That sticks with its 3.6-liter V6 and battery-electric drive, for 30+ all-electric miles of range. Total range is over 500 miles, and Chrysler says it achieves more than 80 MPGe. It has a 6.6 kWh onboard charger that can charge the battery in two hours with a Level 2 connection.
The standard Pacifica sticks with its Pentastar V6 gas engine and 9-speed transmission. That has 287 hp and 262 lb-ft of torque. Production kicks off in time for the 2021 Pacifica to arrive in dealerships in Q4 2020; pricing will be announced closer to the order books opening in Q3. If you really want AWD, though, Chrysler will be offering it on the 2020 Pacifica Launch Edition: orders open in Q2 2020, with availability later that quarter.