The 2020 Range Rover Evoque has been revealed, and the smallest model in the luxury SUV-maker's line-up is making ample use of the best of its bigger siblings. Crisper, cleaner, and more tech-savvy than before, the new Evoque promises to deliver the same mixture of urban and off-road capabilities, while improving both performance and green credentials.
A post-Velar Evoque
The original Evoque arguably proved that Range Rover could do style, and the 2020 Evoque takes that baton. Since the original, of course, we've seen the award-winning Range Rover Velar, and so this smaller SUV dips liberally into that model's aesthetic, too.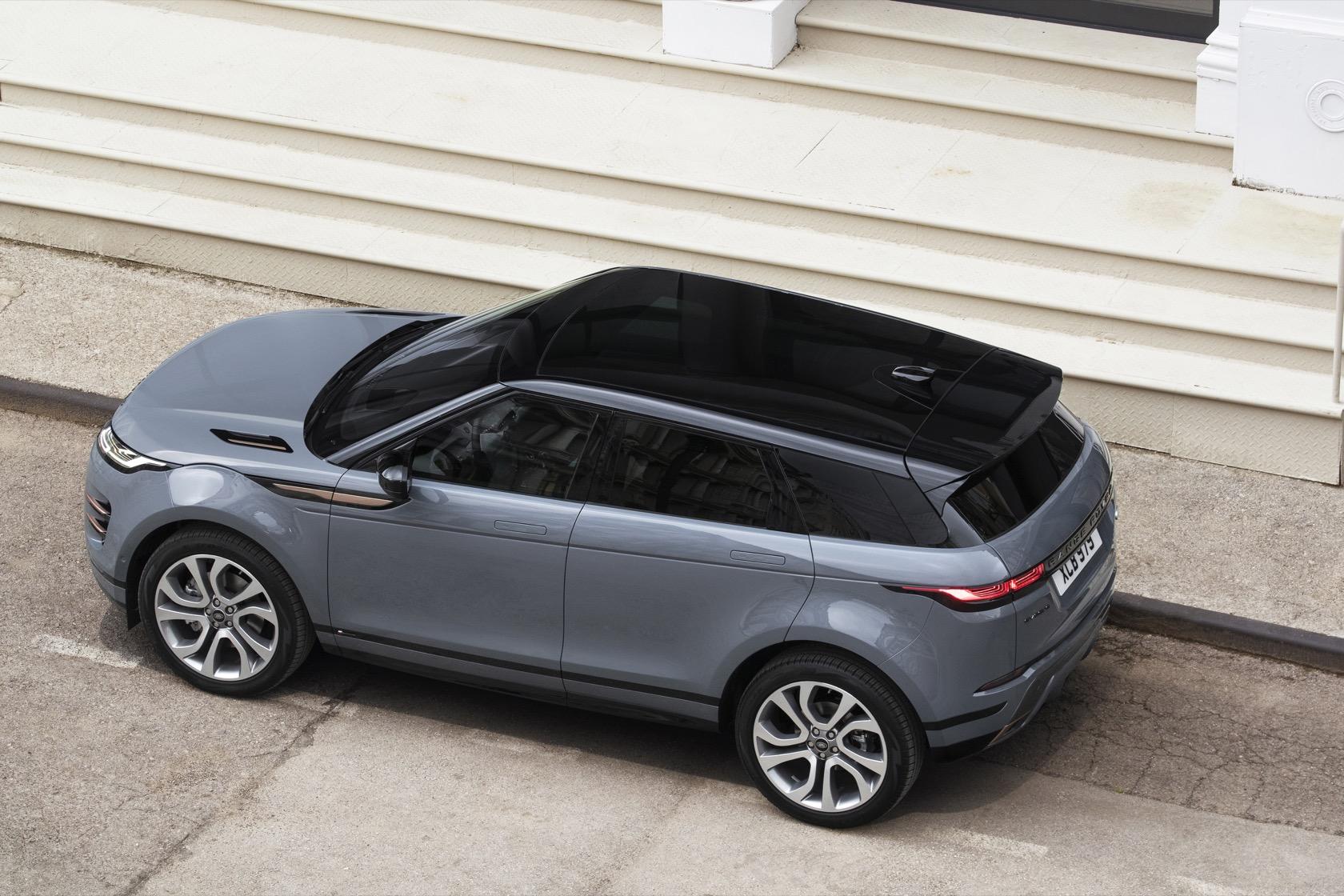 The result is an SUV with roughly the same footprint as the original, but more sculpted and dramatic in its proportions. The roofline still tapers while the belt line rises sharply, but slimmer LED head- and tail-lamps along with flush-fitting door handles clean up the design. Optional R-Dynamic design elements, along with burnished copper accents, borrow more tried and tested Velar features. Optional 21-inch wheels should guarantee a determined stance.
Velar's inspiration continues inside, where there's actually more cabin and cargo space courtesy of a longer wheelbase. Rear knee room in particular has been improved, with an extra 0.8-inches, and there's 21.54 cubic feet of trunk capacity, up 6-percent. That can rise to over 50 cubic feet with the 40/20/40 split rear bench folded completely.

The glove box and center console storage are larger, too, while Range Rover has been more experimental with its materials. As well as the traditional leather, there are technical textiles like Kvadrat wool blends and Dinamica suedecloth, along with Eucalyptus Textile and Ultrafabrics that use recycled plastics.
A first-time hybrid option
The 2020 Evoque will be offered with two engines at launch, the 2.0-liter TC I4 turbocharged gas engine, and a 2.0-liter TC I4 turbocharged mild hybrid. Both use an inline-4 engine paired with a ZF 9-speed automatic transmission.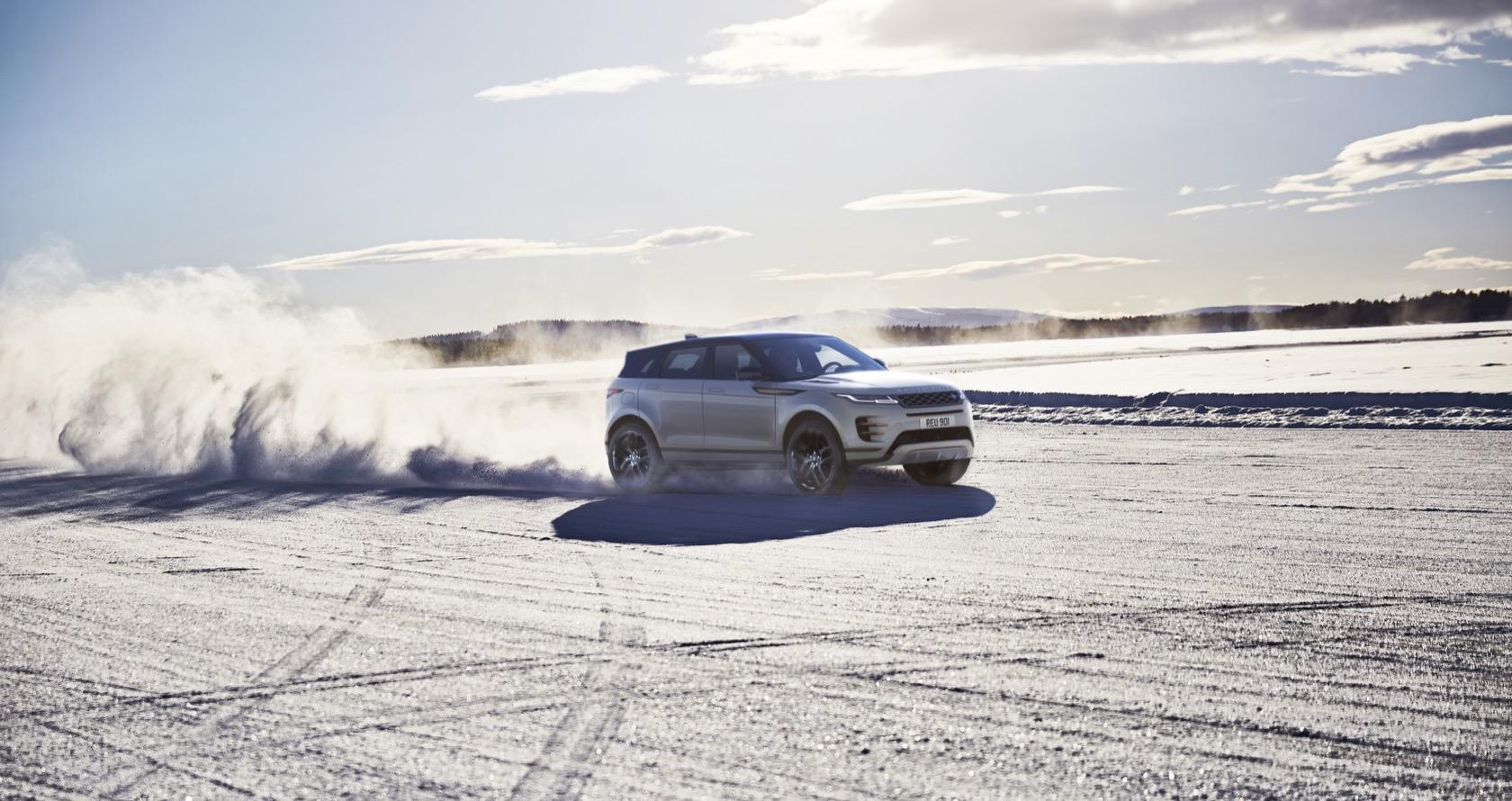 The gas-only engine delivers 246 horsepower and 269 lb-ft of torque. Courtesy of a 48V lithium-ion battery, meanwhile, the mild hybrid bumps those numbers up to 296 horsepower and 295 lb-ft of torque. No word on performance figures at this stage, however, nor economy.
The mild hybrid works by storing energy generated during braking or slowing in a battery under the floor, and then using that power to help during acceleration. It's also capable of shutting the engine off at speeds below 11 mph, assuming the driver applies the brakes.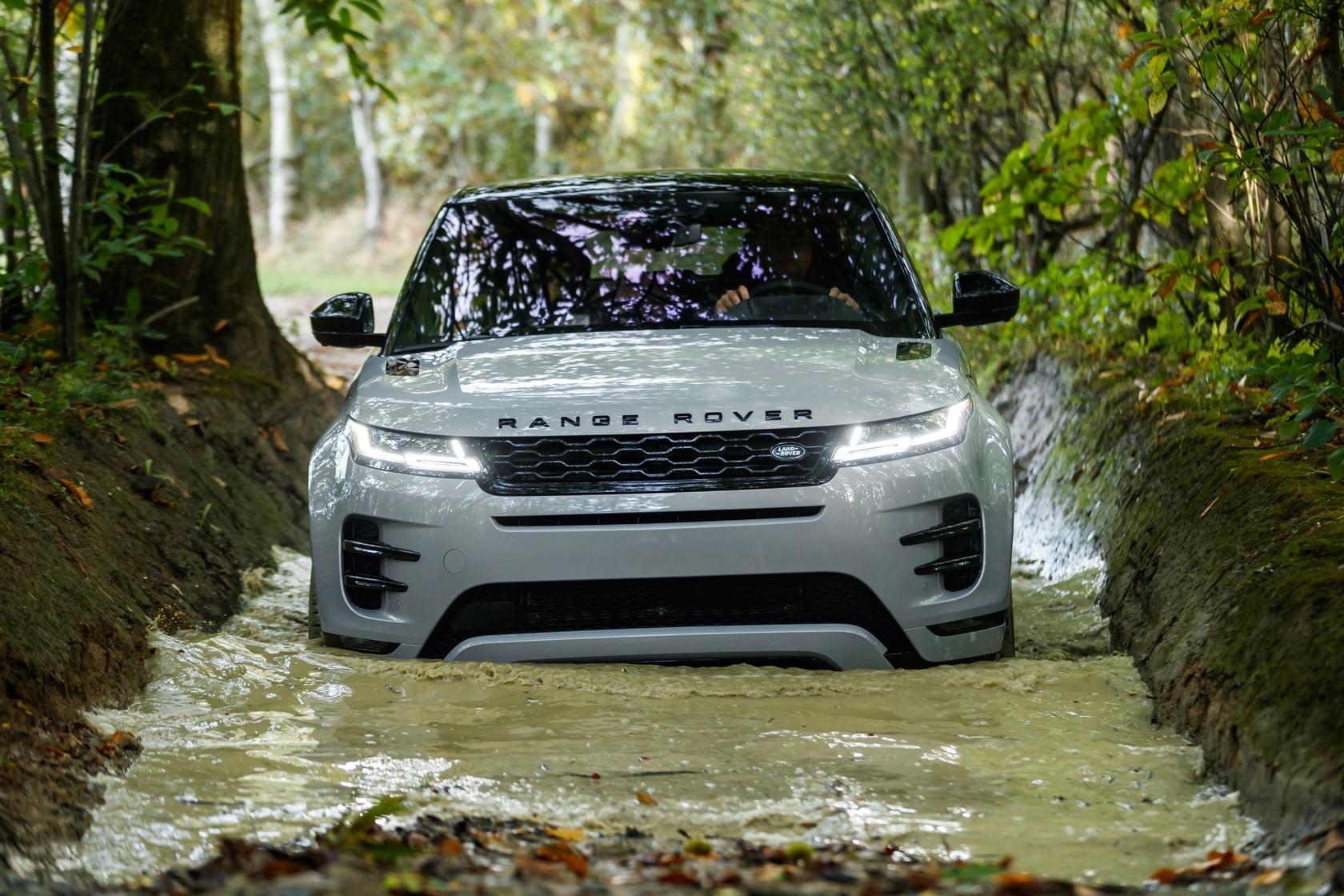 All-wheel drive is standard, as is Range Rover's Terrain Response 2 system. The latter promises to automatically identify the type of surface the Evoque is being driven on, and adjust its settings accordingly. Alternatively drivers can manually switch between General, Eco, Sand, Grass-Gravel-Snow, and Mud & Ruts modes. Active Driveline is standard on the P300 models, with electronic torque vectoring, and Adaptive Dynamics – which adjusts the suspension dampers every 100ms according to road conditions – is available too.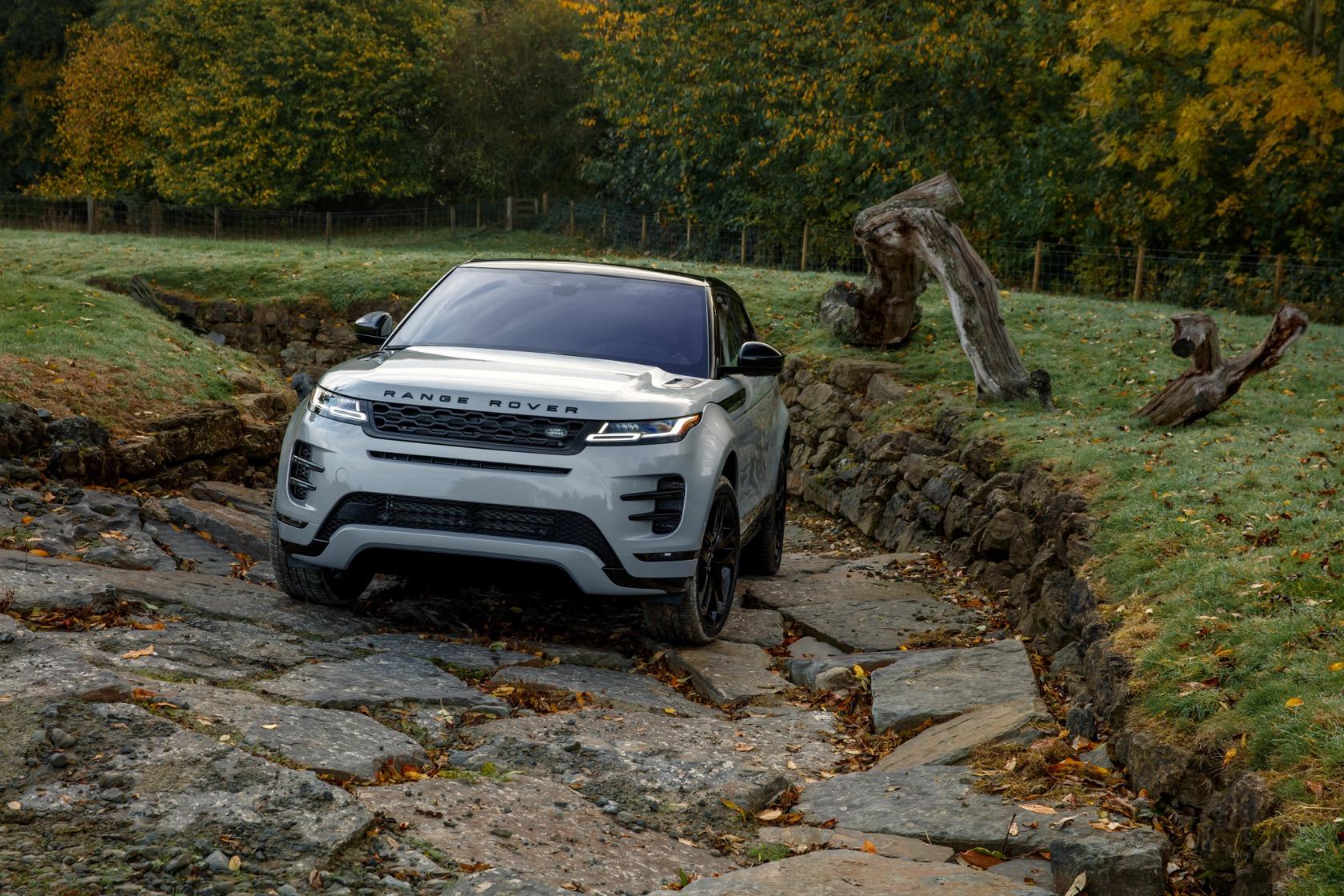 As you'd expect from a Range Rover, the 2020 Evoque has legitimate off-road skills, too. There's wading support for up to 23.6-inches of water – up almost 4-inches from the old SUV – with an optional Wade Sensing feature that uses ultrasonic sensors to measure just what depths you're encountering. Ground clearance is 8.3-inches, and the SUV can tow up to 3,968 pounds.
A technology boost
There's no shortage of tech in the 2020 Evoque's cabin. Perhaps most notable is the ClearSight Rear View Mirror, an optional reversing mirror that can flip between a traditional reflective surface and an HD video screen. A camera at the back of the SUV beams live video with a 50-degree field of view to the display, uninterrupted by people in the second row or cargo in the trunk.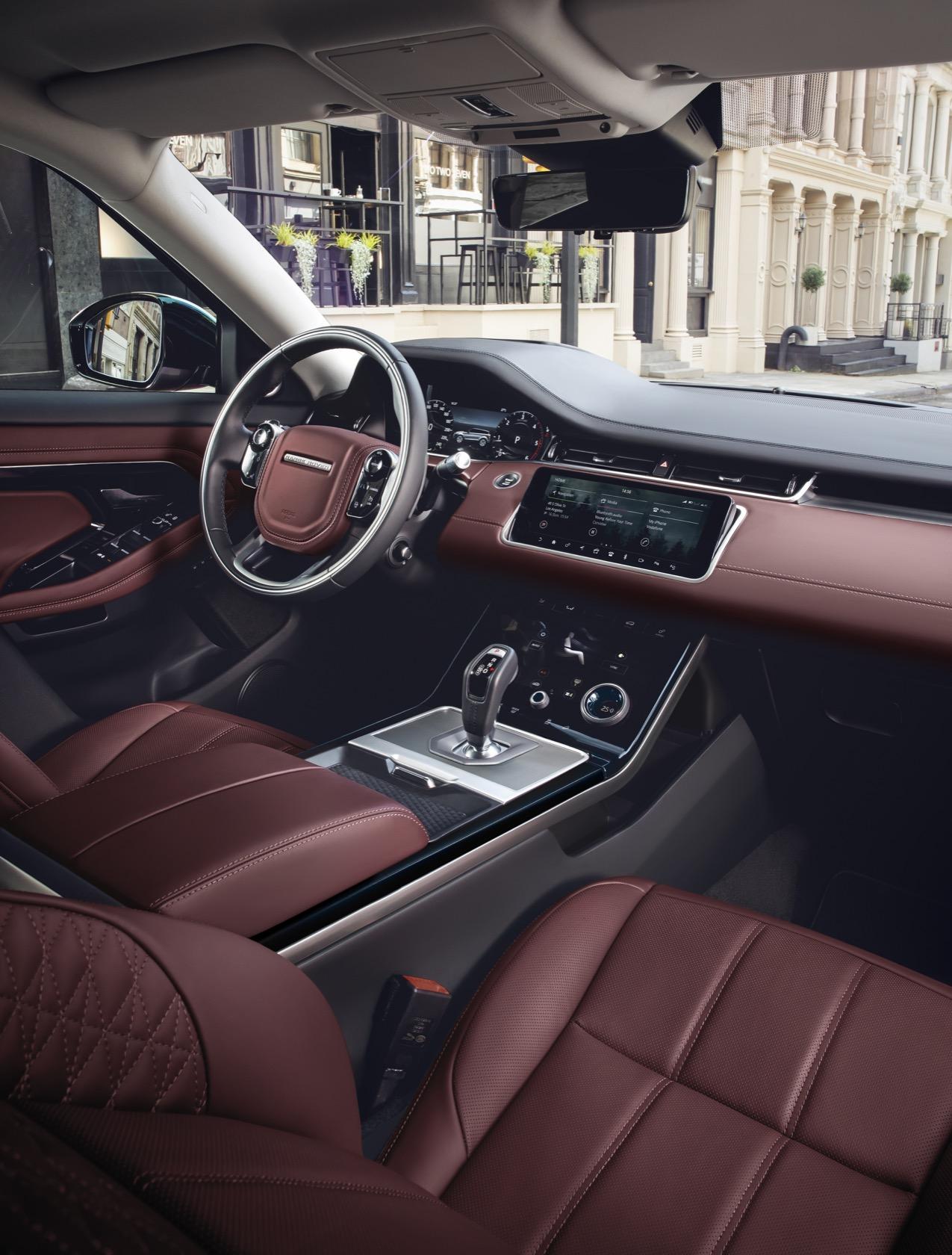 On the flip side, there's also ClearSight Ground View. That uses cameras facing the front of the car, and beams a view of the front and underside to the upper touchscreen on the dashboard. In effect it gives a 180-degree perspective "through" the hood, making it easier to navigate off-road settings or just avoid curbs when parking.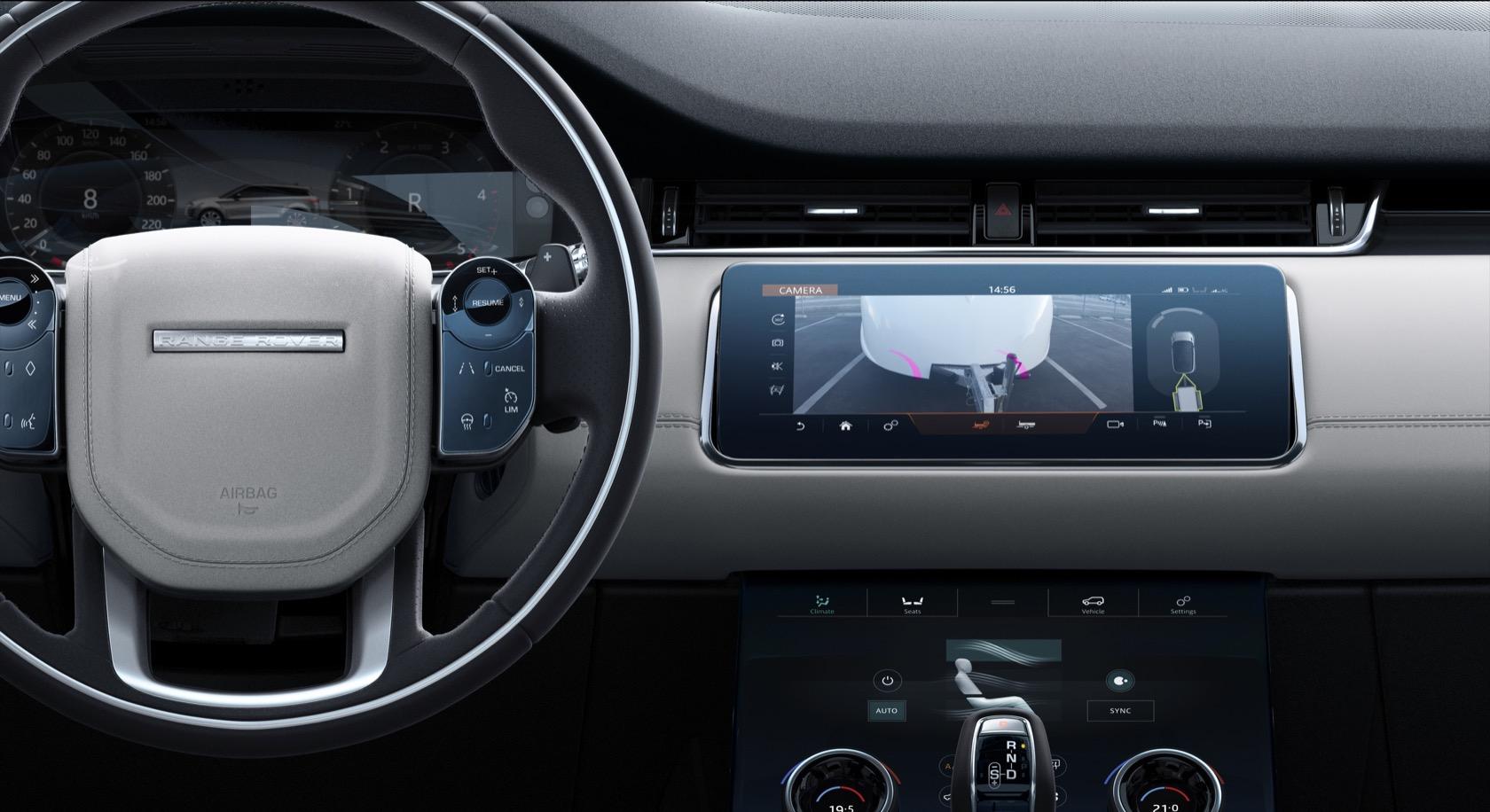 Equally useful will be Apple CarPlay and Android Auto support. Jaguar Land Rover's InControl Touch Pro infotainment system is an option, with twin 10-inch touchscreens. A 4G LTE WiFi hotspot is also available, and the automaker puts up to six USB ports around the cabin along with optional tablet holders – with charging support – for the rear seats.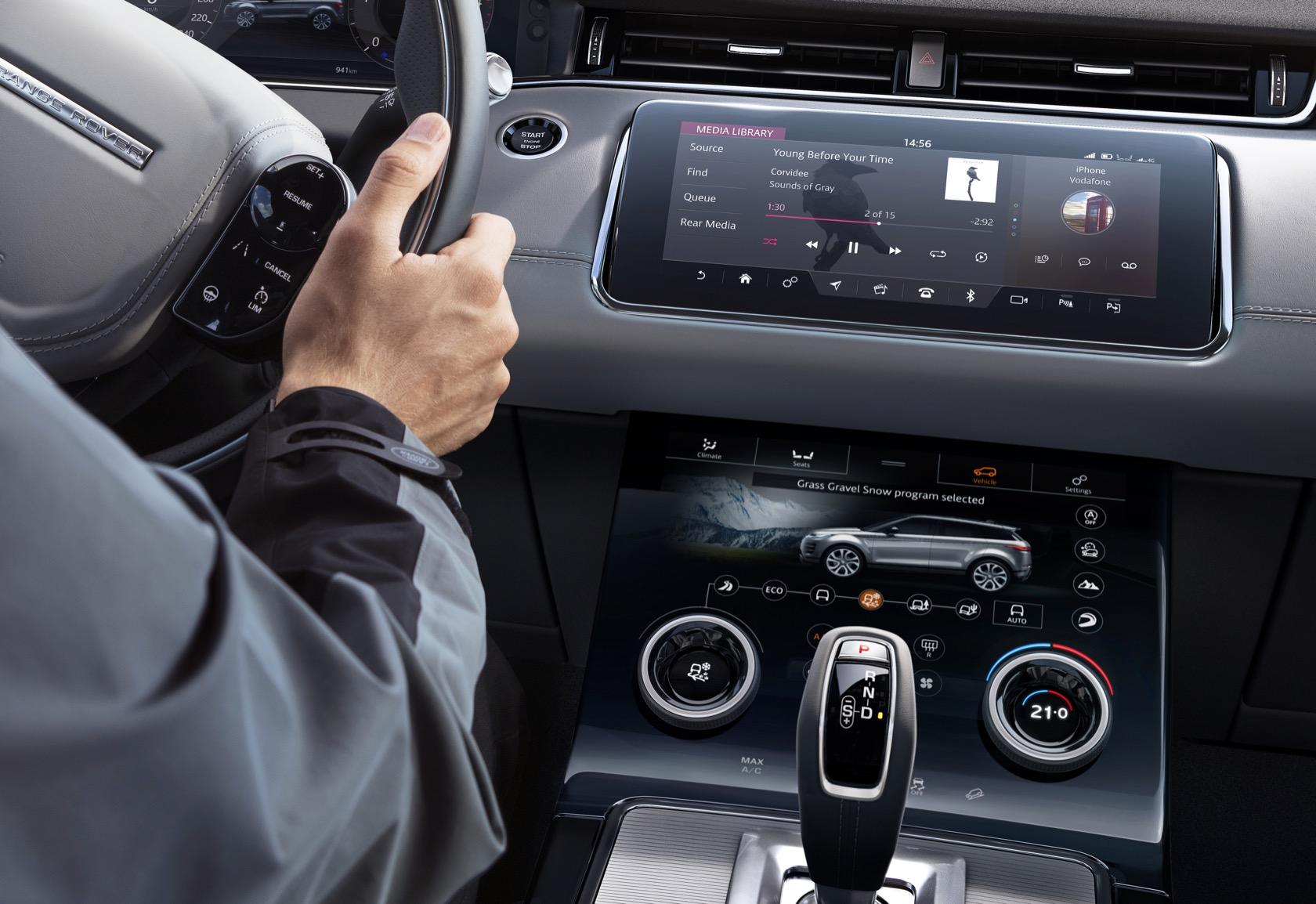 Part of what makes the SUV appealing, though, is the promise of actually having to tap those touchscreens and other controls less frequently. Dubbed Smart Settings, the system promises to use AI to learn preferences around seat position, music, and HVAC settings. That way, the Evoque can adjust them proactively.
A safer, greener SUV
Adaptive cruise control with steering assistance is optional, while lane keep assistance and emergency braking are both standard. Integral Link rear suspension is paired with MacPherson strut front suspension. Hill Descent Control, Gradient Release Control, and All-Terrain Progress Control are also available.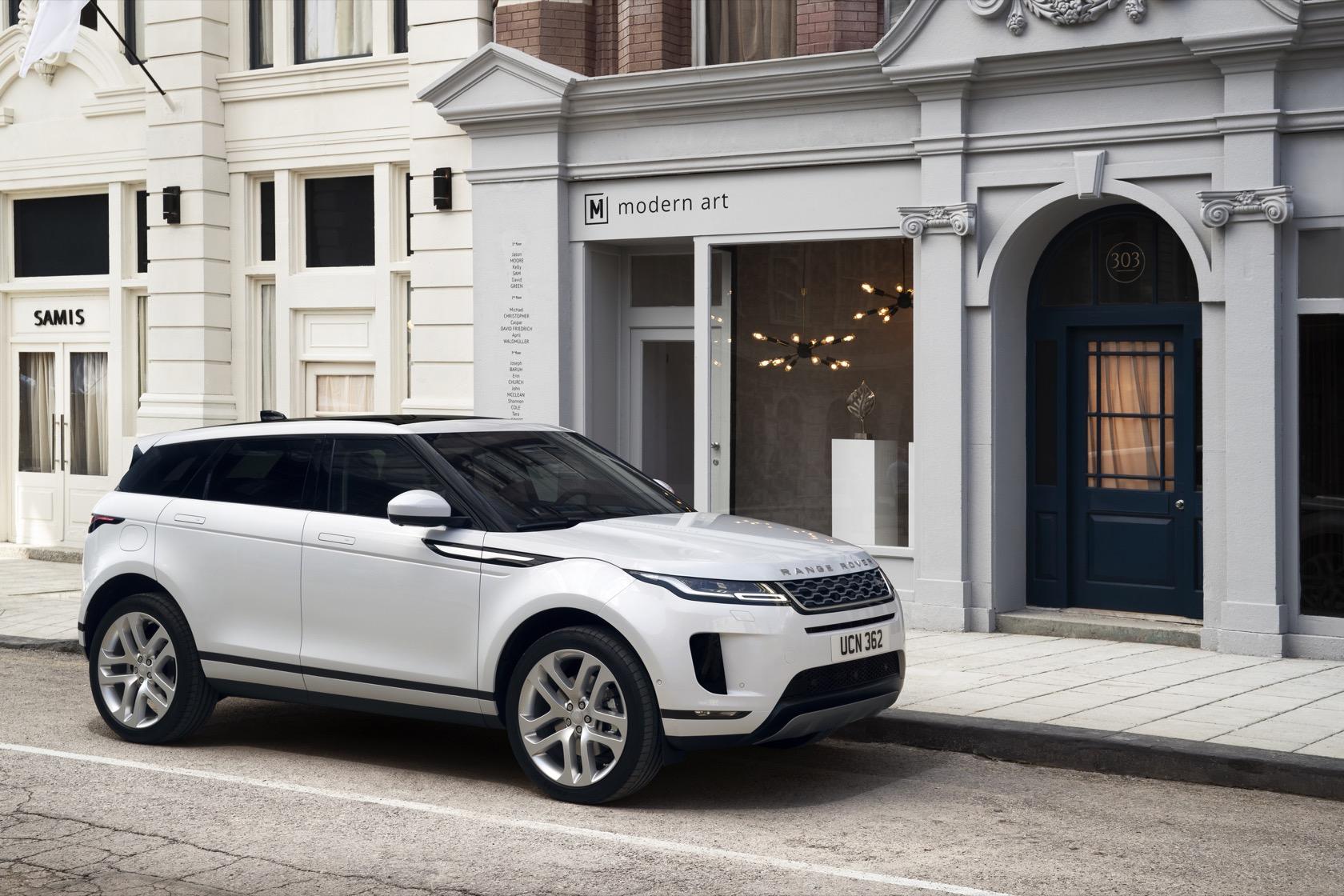 Meanwhile, the 2020 Evoque promises to be greener, too. Up to 72.8 pounds of natural and recycled materials go into the construction of each SUV, tapping post-consumer or post-industrial sources. The Dinamica suedecloth option recycled plastic from 53 bottles per vehicle.
As for the Eucalyptus textile option, that's based on natural fibers which demand significantly less water to grow than traditional fabrics, Jaguar Land Rover says. Whereas cloth seats may once have been associated with entry-level trims, the goal with the 2020 Evoque is to present its more technical fabrics as a premium alternative to leather, rather than a compromise.
An appealing 2nd Generation compact SUV
There's no denying that the first-generation Evoque was popular. More than 772,000 of the SUVs have sold since it was launched, the automaker says, offering a gateway point into Range Rover ownership. This new 2020 Evoque promises to do much the same thing.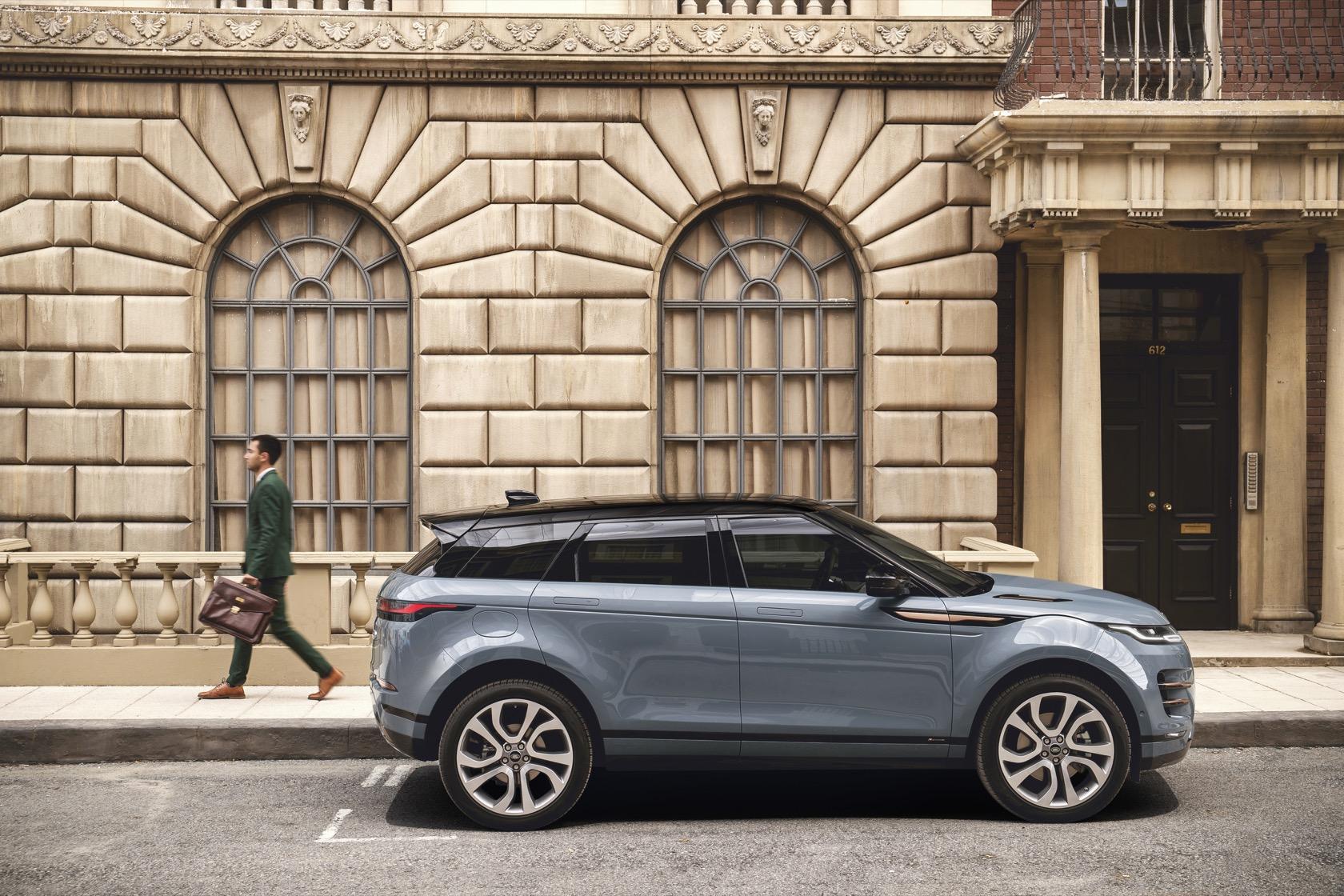 The big question, of course, is when it'll go on sale and just how much it will cost. Those details haven't been announced yet, though Range Rover promises more information about the 2020 Evoque at the 2019 Chicago Auto Show in February next year.