2020 Porsche 911 Cabriolet is faster all round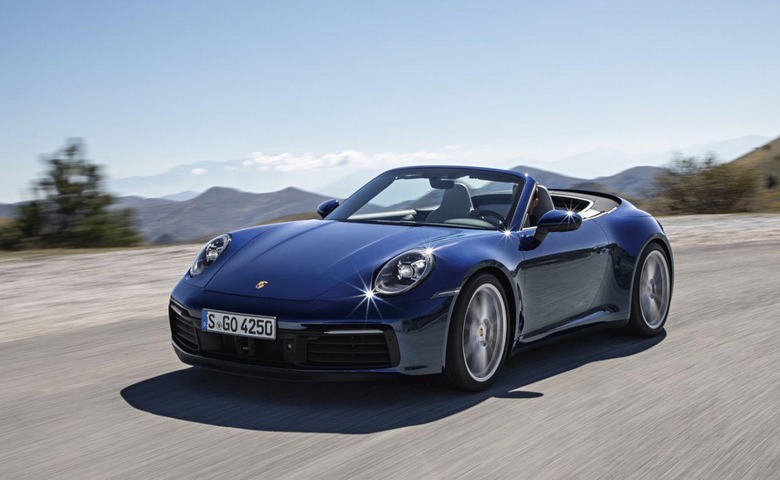 The new Porsche 911 has shed its roof, with the 2020 911 Carrera S and 4S Cabriolet bringing open-top motoring to the eight-generation icon. Coming just a few weeks after Porsche revealed this latest 911 in coupe form at the LA Auto Show 2018, the 911 Cabriolet keeps the styling but replaces the roof with a power-folding soft top.
Porsche's boast is that the new 2020 911 Cabriolet is faster all round. The turbocharged flat-six engine gets larger turbochargers along with a new layout for the charge air cooling system, meaning power is up by 23 hp to a total of 443 horsepower. Meanwhile, the new roof is speedier too, capable of opening or closing in around 12 seconds, and at speeds of up to 31 mph.
The roof itself is made of fabric, with integrated magnesium support elements. There's a solid glass rear window, too. New hydraulics account for the extra turn of speed in opening and closing, and there's an electrically-deployed wind deflector to cut down cabin drafts.
Porsche's styling follows in the tread-marks of the 2020 911 coupe. There's a wider body design, borrowing cues from the previous-generation 911 Carrera 4 and GTS models. Broader wheel housings cover 20-inch front wheels and 21-inch rear wheels. The track is up by 1.77-inches at the front, while at 72.91-inches the rear width is the same as the old 911 GTS.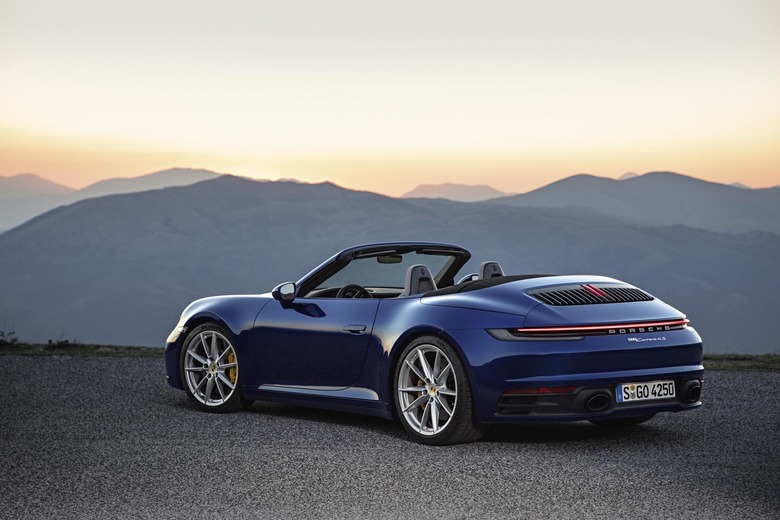 Electric door handles retract flush when not in use, and there are standard LED headlamps with a new design. A variable position rear spoiler is now wider, and is echoed by the rump-spanning light bar. Every section of the outer skin, bar the front and rear fasciae, is now aluminum.
Keeping things running is the 3.0-liter twin-turbo, paired with an 8-speed PDK dual clutch transmission. It's enough for the 911 Carrera S Cabriolet to do 0-60 mph in 3.7 seconds. The 911 Carrera 4S Cabriolet, with all-wheel drive, does it in 3.6 seconds. Either way, that's 0.4 seconds faster than the old car.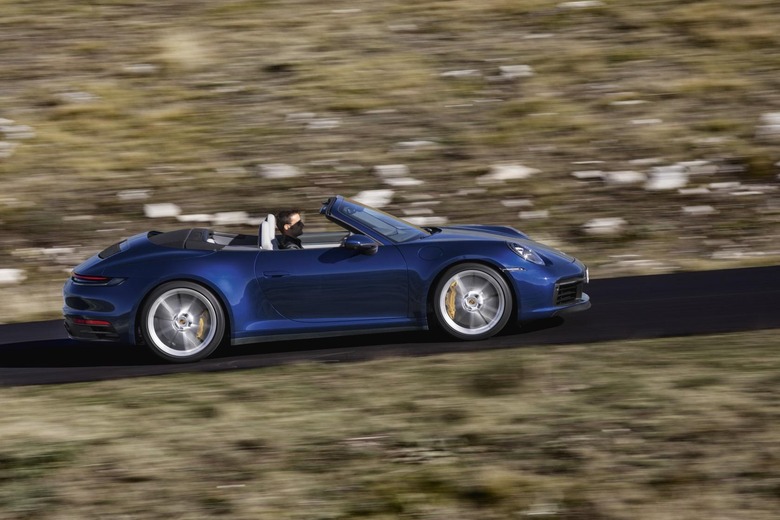 Throw in the Sport Chrono Package, meanwhile, and you can trim another 0.2 seconds. Top speed is nudged up to 190 mph for the rear-wheel drive 911 Carrera S Cabriolet, and 188 mph for the all-wheel drive car. PASM Sport Suspension, with stiffer springs and sway bars along with a 0.39-inch lower ride height, can be had as an option.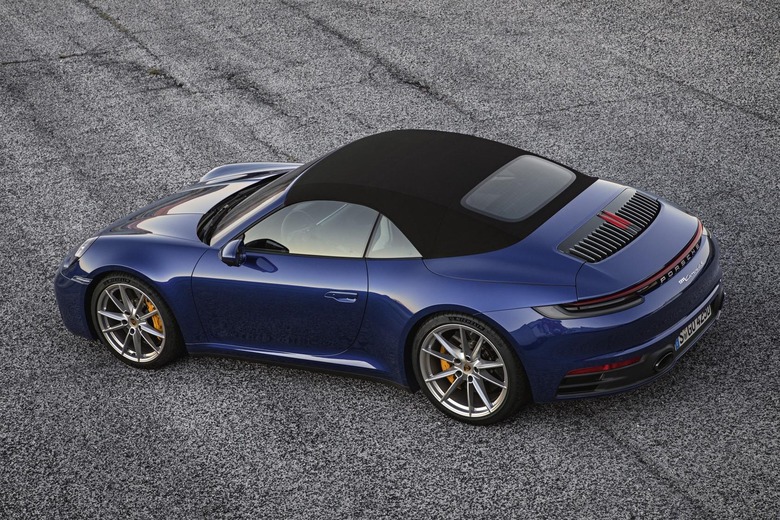 A Wet Mode is now standard on the car, capable of spotting water on the road and then preconditioning the stability control and anti-lock brake systems as well as flagging a warning to the driver. Camera-based warning and brake assist systems are standard-fit, too, and can spot vehicles, pedestrians, and cyclists. The 911 can also be had with night vision assistance with a thermal camera, along with adaptive cruise control.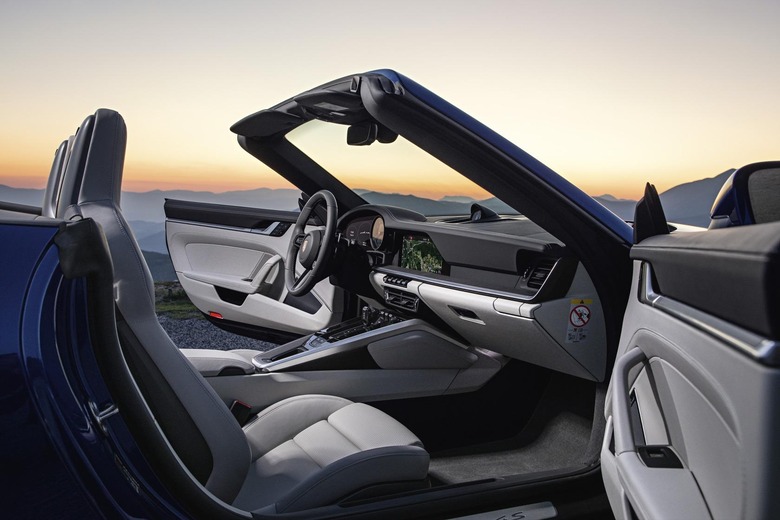 In the cabin, there's a completely new design with a pared-back style. A central tachometer is flanked by free-form digital displays, while the Porsche Communication Management (PCM) system has a larger 10.9-inch touchscreen in the center console. Five toggle switches underneath act as shortcuts. Adaptive 18-way Sport Seats Plus are optional.
Keeping purists happy, meanwhile, will be a manual version of the droptop, later in the model year. Before that, though, the 2020 911 Carrera S Cabriolet will arrive in the US in late summer 2019, priced from $126,100 (plus $1,250 destination), while the 2020 911 Carrera 4S Cabriolet will be from $133,400.