2020 Lincoln Aviator sings with orchestral luxury for the ears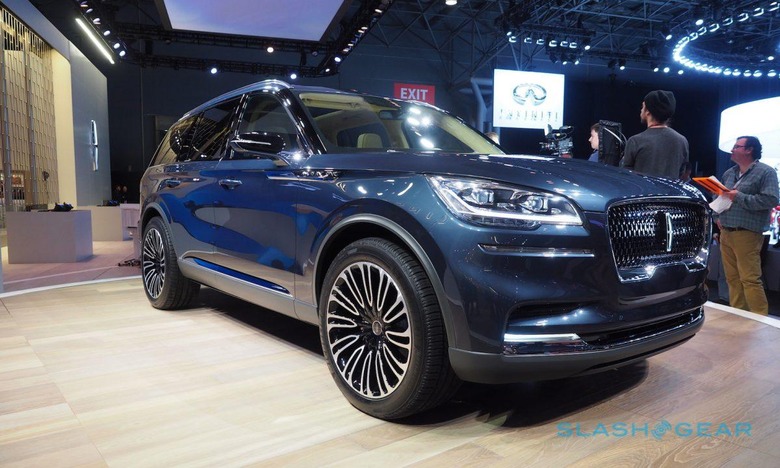 What does a car sound like? Sure, there's the growl of a gas engine, or the electric thrum of an EV's motors, but all the other noises – alerts, reminders, and general chimes – have to come from somewhere. In the 2020 Lincoln Aviator, due to make its debut later this month, they're the handiwork of the Detroit Symphony Orchestra.
The new Aviator is an important car for Lincoln. A new three-row SUV, it's going up against high-end, well-received rivals from Audi, BMW, and Mercedes-Benz, not to mention aggressively affordable competition from Acura, Lexus, and Infiniti. In short, it can't afford to pitch it wrong.
That means giving the SUV as much of a feel of prestige as nailing the driving experience and the cabin fit and finish. Focusing on the detail, Lincoln has today revealed six new chimes that the 2020 Aviator will debut. Beyond that, they'll spread to other models in the automaker's line-up.
"Three levels of informational chimes – non-critical, soft-warning chimes and hard-warning chimes – will provide distinct musical alerts for about 25 features in the vehicle," Lincoln said today. They were first developed by the automaker's designers, before being sent to the Detroit Symphony Orchestra to bring to life. That wasn't a short process, either.
Indeed, according to Lincoln it took multiple sessions to create hundreds of different versions and variations on the sound. Musicians sat inside a Continental for inspiration, were told the scenarios of the alerts, and then told to come up with sounds they felt matched that. "The first time, more than 125 options were recorded," Lincoln says. "After a multitude of internal Lincoln listening clinics, those sounds were narrowed down to a single chime."
While it could be dismissed as a gimmick, there's the potential for real value, the musicians involved insist. "I feel like we all have enough technology with our phones and our computers every day," Joseph Becker, principal percussion at the orchestra, says. "People want to get away from that sometimes, so it's kind of nice to have actual instruments. I think the concept of incorporating it into the car in a different way is very cool."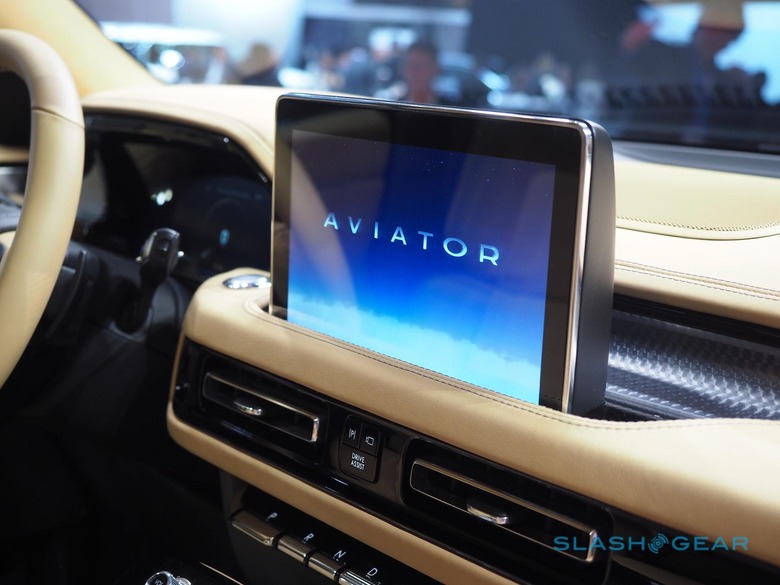 Getting the noise of a car right has led to some interesting efforts in recent years, particularly around new technology. What sound all-electric cars should make, inside and out, for example, has been something most automakers producing EVs have considered. After all, while there's a safety aspect to notifying pedestrians and other road users that a quieter car might be approaching, there's also the challenge of giving drivers the emotional involvement they're used to from a roaring internal combustion engine.
Back in 2012, for example, Audi developed what it referred to as "e-sound": a custom soundtrack for EVs. Rather than a single monotone, it's generated on-the-fly depending on the speed of the electric motors, the overall vehicle speed, and other factors. It's then played through a speaker underneath the car.
Lincoln's more orchestral sounds for the 2020 Aviator are meant for in the cabin, not outside it, but seem to have been no less challenging to create. The automaker will reveal the production Aviator SUV at the LA Auto Show 2018, which kicks off later this month. SlashGear will be there to check it out – and see how it sounds.