2020 Kia Telluride first look: Family SUV meets premium flexibility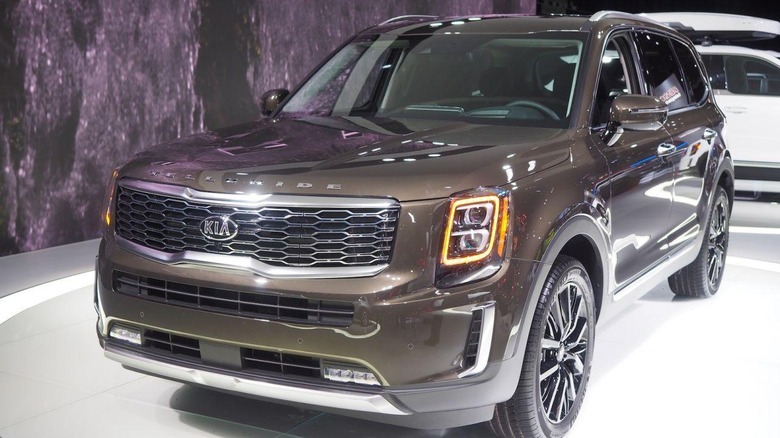 Kia has been quietly building a reputation for some of the best ways to carry a family around, but the 2020 Kia Telluride is more keen to shout about it. The three-row SUV was unveiled at the Detroit Auto Show this week, promising both design and functionality specifically tailored to the US market.
That market loves big SUVs and it needs to transport up to eight people at a time, and the 2020 Telluride checks off both those boxes. In spending some time with the new Kia in Detroit this week, we discovered there's more to the Telluride than just another midsize SUV.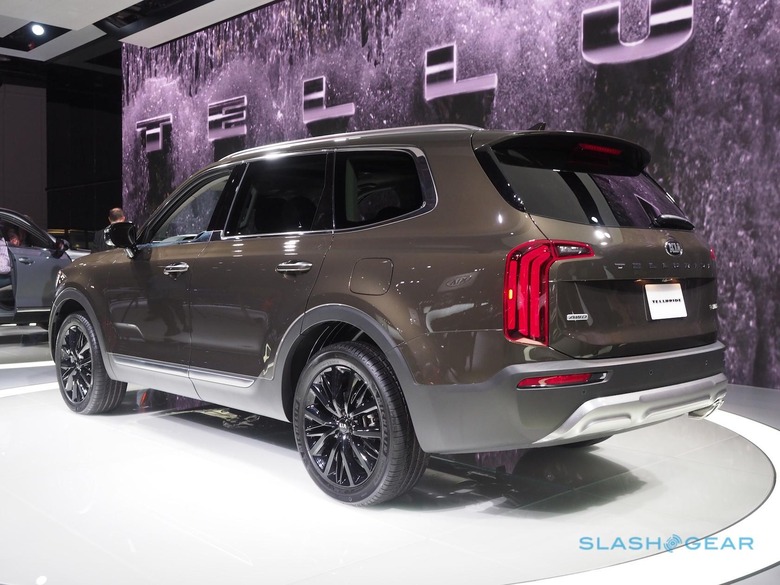 It's a bold design, one which Kia itself isn't afraid to describe as "boxy" in fact. That may not be a word car designers might typically like to have attached to their vehicles, but it's a sign that the 2020 Telluride is all about practicality first. That's not to say it isn't stylish in its own way.
From the front, the big grinning grille and unusually rimmed headlamps leave it more memorable than many SUVs of the class. Kia isn't stinting on branding, either, with both its own badge and the Telluride name writ out large across the hood. From the side, there are hints of Bentley Bentayga to the rear three-quarters.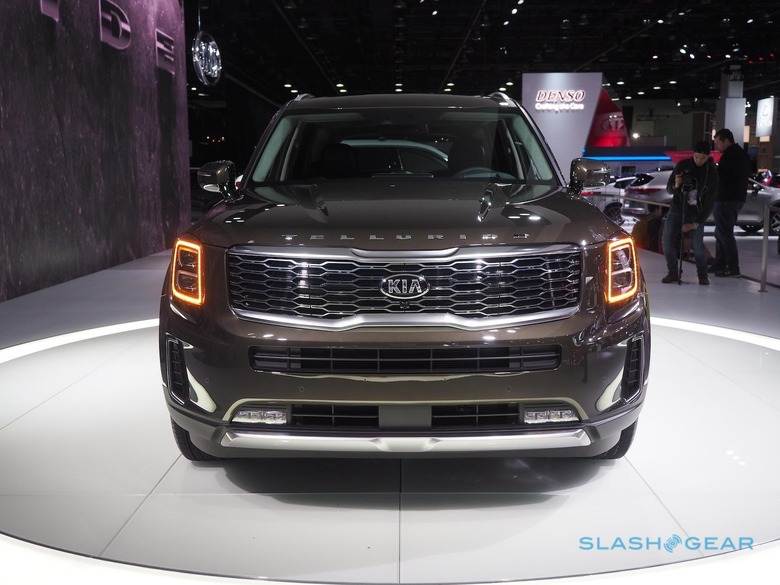 The back is as squared-off as the front, the hockey-stick rear lamps brackets that only serve to emphasize the width of the SUV. Again, that's with good reason: Kia is underscoring that this is a practical vehicle with easy load-space.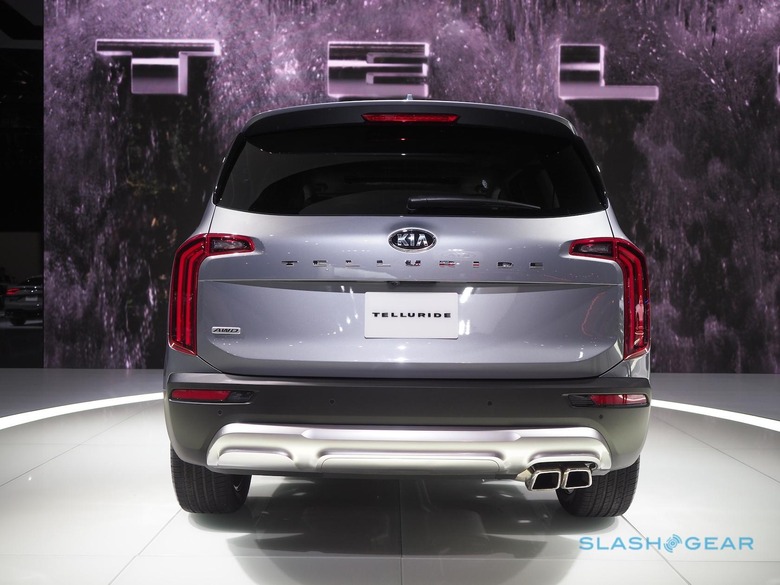 Inside, though, practicality hasn't forced out comfort. The Telluride's dashboard is wide and simplistic, with pleasant open-pore wood and brushed silver metallic trim. The switchgear feels solid and well-made, while the aesthetic could easily be mistaken for that of a car in the premium segment above. An optional 10.25-inch widescreen display sits atop the dash, while the steering wheel's crisp buttons do nothing to dilute the luxury feel.
Usable space is, again, the status quo. Easily-dropped seats in the second and third rows, plenty of grab-handles and storage nooks, and a general feel of airiness. Head deep into the options list and you can add things like heating and ventilation for the first and second row seating, as well as a useful broadcast system that pipes the driver's voice through to those in the back.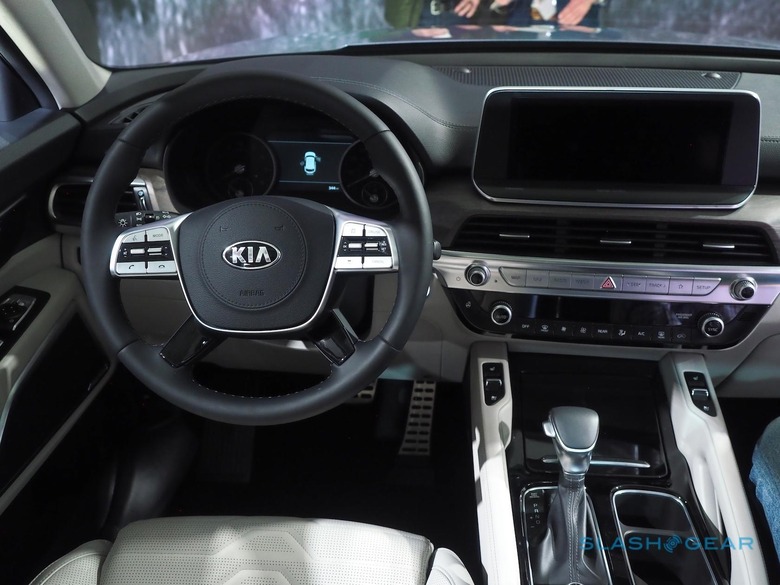 Sensibly, given the likely terrain the Telluride will be expected to tackle, front-wheel drive is standard. All-wheel drive will be an option – indeed, Kia had Tellurides tackling a faux-off-road course at the Detroit show – but for buyers that will almost certainly be more about dealing with icy roads and the occasional tow (the Telluride is rated for up to 5,000 pounds), rather than anything more adventurous. Kia's "Smart" drive mode defaults to FWD all the time in the Telluride AWD anyway.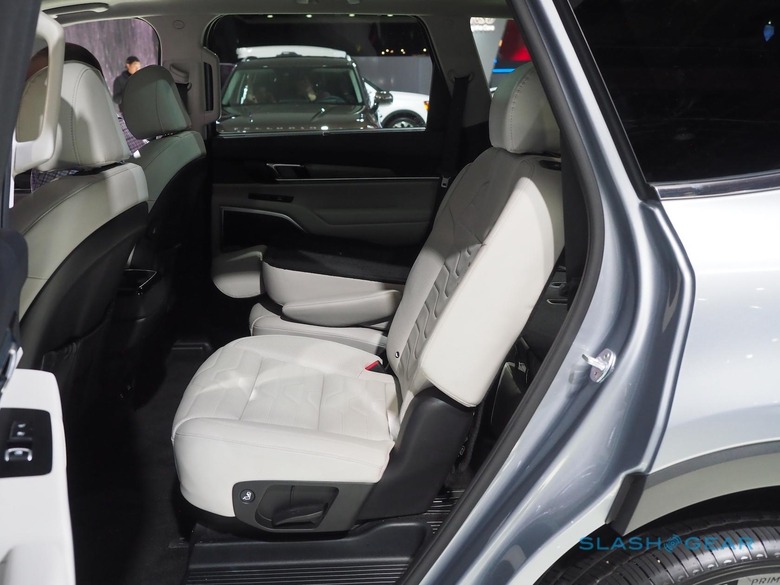 Whichever you choose, you get a 3.8-liter V6 GDI engine, which Kia rates for 291 horsepower at 6,000 rpm and with 262 lb-ft of torque at 5,200 rpm. An 8-speed automatic transmission is standard, as is plenty of active safety tech. We're particularly pleased to see that blind spot collision assistance and smart cruise control are standard, regardless of whether you opt for the Telluride LX, EX, S, or SX trims.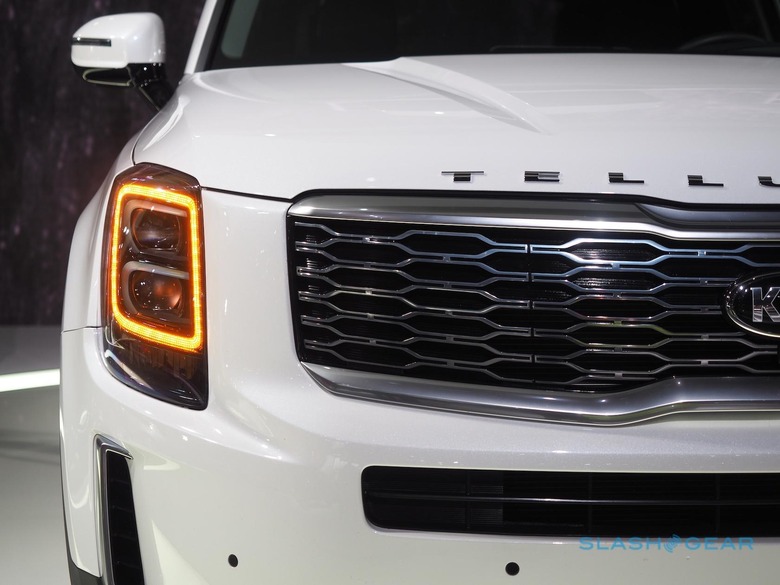 Kia has, deservedly, built a reputation over the past few years for family cars with personality. The 2020 Telluride arrives to bring more style and interest than, say, a Sedona to the school pick-up, with a healthy level of standard equipment and a keen focus on what buyers in this category want. The only thing left to find out is just how much it will cost, when the new Telluride arrives in dealerships later this year.