2020 Hyundai Venue shrinks the SUV (and its price tag)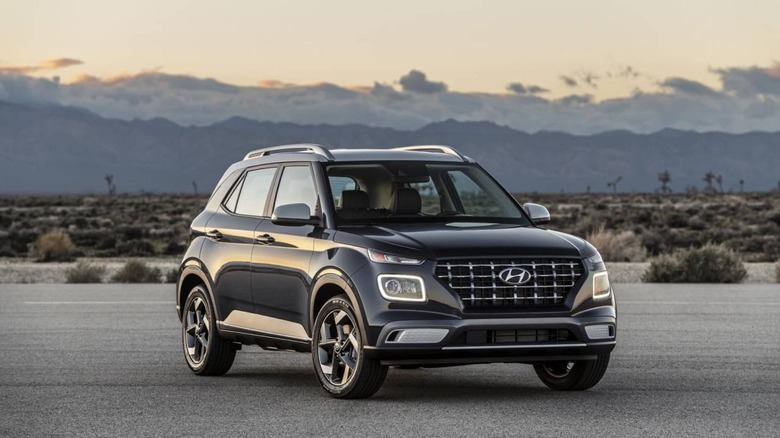 Hyundai has a new entry-level SUV, and the 2020 Venue aims to bring some of the automaker's more expensive features downtown more affordable price point. Debuting at the New York Auto Show 2019 today, the Venue slots in beneath the Kona in size, with two rows of seats for up to five people.
It's around 5-inches shorter than the Kona, and narrower too. Despite that, rear cargo capacity – with the back bench seats up – is almost the same, at 18.7 cubic feet. Drop them, though, and the Kona's bigger dimensions and longer wheelbase pay dividends, with just shy of 40 cubic feet in the 2020 Venue versus almost 46 cubic feet in the larger SUV.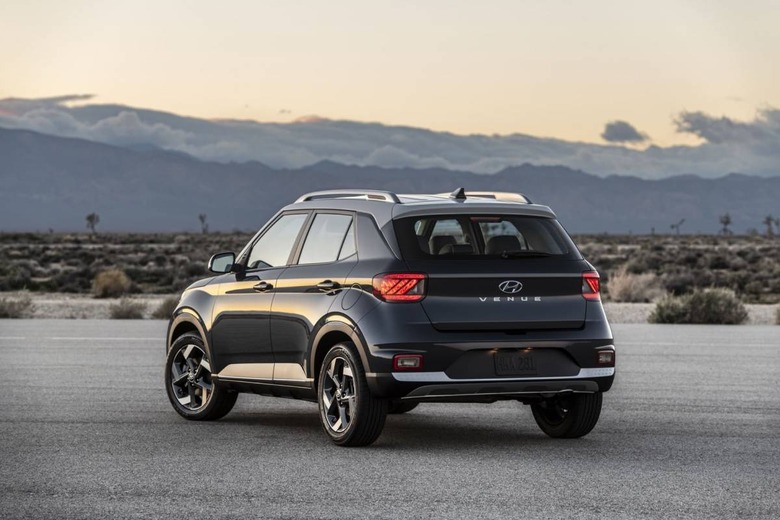 Still, Hyundai is counting on the Venue's target audience considering that a compromise worth making. The small SUV brings in a new aesthetic for the automaker, with a sizable grille, composite LED lights, and cube-shaped headlamps. 15-inch wheels are standard, with 17-inch wheels optional.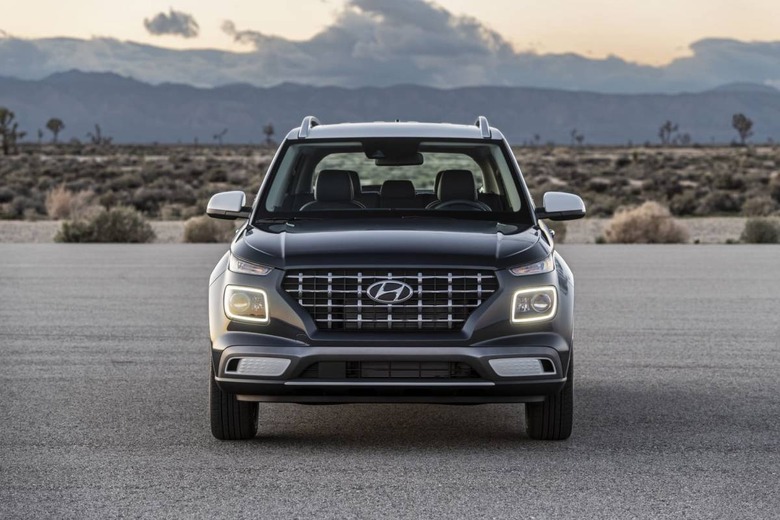 Hyundai will also offer the 2020 Venue with two-tone paint as an option. There'll be a "Denim" paint finish, too, with the option of a denim cloth and leatherette interior with a white contrasting roof. Otherwise you're looking at a cloth interior in either gray or black. A power sunroof is optional.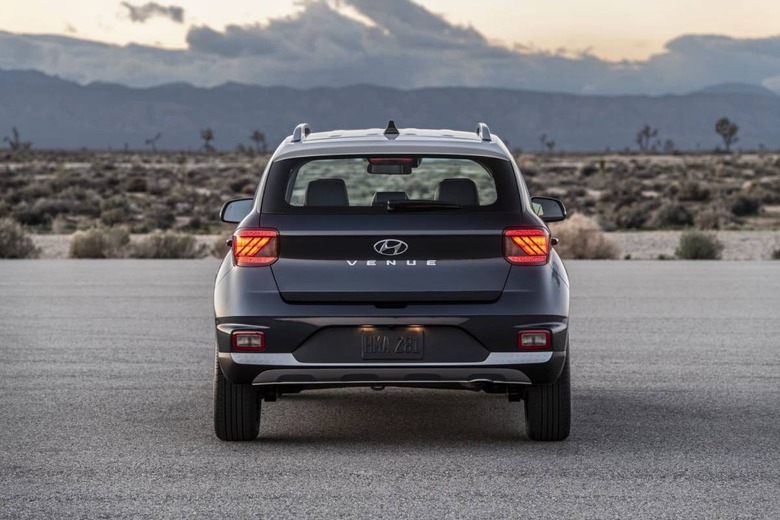 Under the hood is a 1.6-liter four-cylinder gas engine, with either a six-speed manual transmission or an Intelligent Variable Transmission (aka a CVT) automatic. Final EPA power figures haven't been confirmed yet, but Hyundai says it's expecting up to 33 mpg combined.
Hyundai estimates that the 1.6-liter engine will be good for 121 horsepower and 113 lb-ft of torque. Front-wheel drive will be standard, and there's no word on an AWD version. Instead, the automaker will rely on things like its snow drive mode to keep the Venue plugging away in inclement conditions.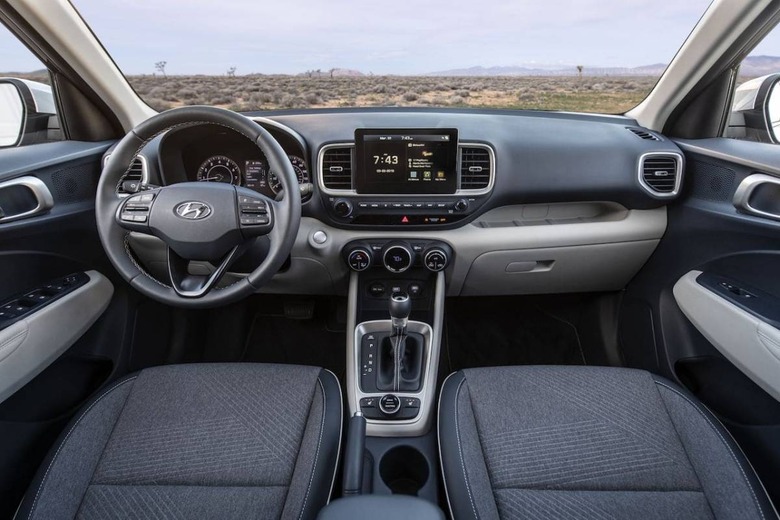 Inside, there's an 8-inch infotainment display with Android Auto and Apple CarPlay support. Navigation is optional, and features like heated front seats, dual-charging USB, and remote access from an Amazon Echo or Google Home are available. Safety tech on offer includes forward collision avoidance, lane keeping assistance, blind spot monitoring, driver attention warnings, and rear collision cross-traffic warnings.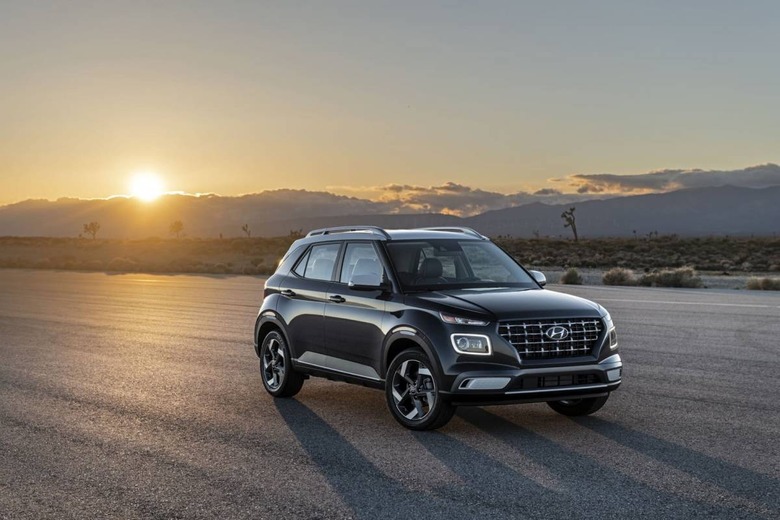 Hyundai says the 2020 Venue will be built in its Ulsan, Korea plant, and is expected to arrive in dealerships in the US in Q4 of this year. No word on pricing at this stage, but with the Kona starting at $19,240 it seems fair to expect the 2020 Venue to undercut that when it goes on sale.