The 2020 Genesis G90 is finally memorable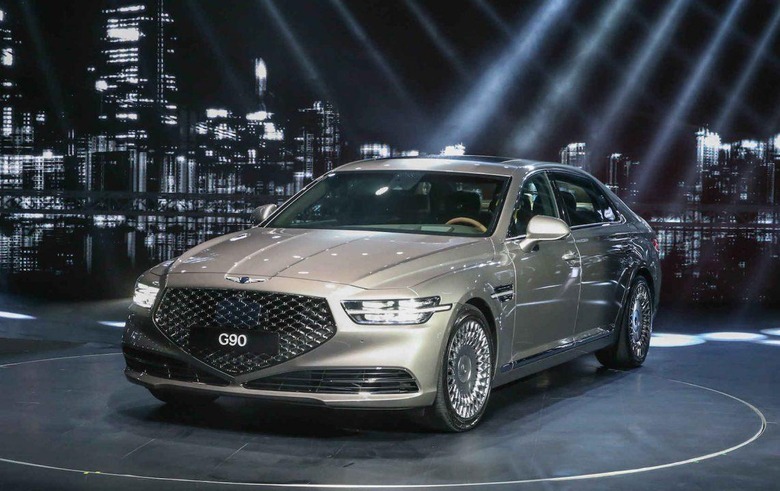 Genesis has revealed the 2020 Genesis G90, the refreshed and redesigned luxury sedan that sits as the flagship of the South Korean automaker's range. Promising crisper styling that's more memorable and distinctive, the new 2020 G90 paves the way for Genesis' big push into SUVs, with three planned by 2021.
Most noticeable, of course, is the G90's new grille. Dubbed the Crest Grille, it plunges deep into the front bumper, and is now flanked by Genesis' Quad Lamps headlight design. They feature reflecting diamond detailing and wrap around the front edges of the car.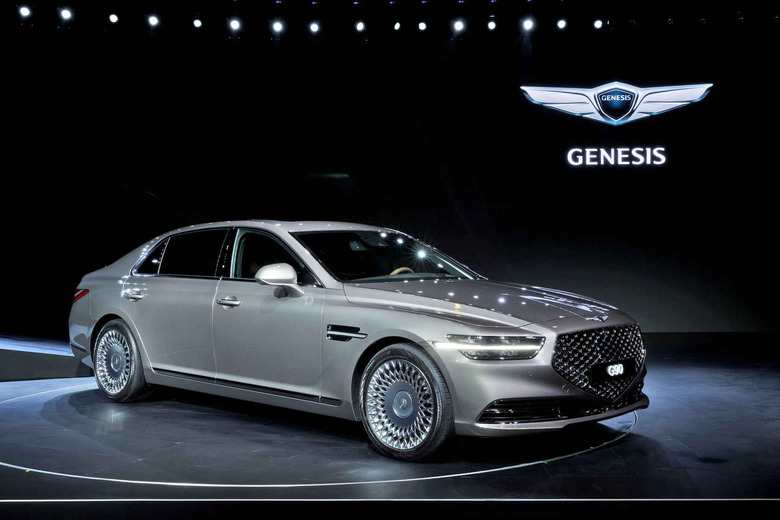 The same stylistic flourish is used at the rear, too. Genesis has borrowed the aesthetic for the new 19-inch wheels which will be offered as an option; more functionally, they include sound absorption technology which the automaker promises will cut tire noise.
The existing paint color range has been expanded by two new colors, Porto Red and Gold Coast Silver. They'll join Marble White, Platinum Silver, Graceful Gray, Carbon Metal, Umber Brown, Royal Blue, and Titanium Black, which return for the 2020 model year. Brown and Brown/Blue two-tone color and trim combinations will also be offered for the first time.
Inside, the focus has been on reducing any busyness in the cabin. Sweeping horizontal surfaces now encompass the HVAC system and the audio controls. Fewer buttons and switches cut down on the somewhat overwhelming instrumentation of the old G90.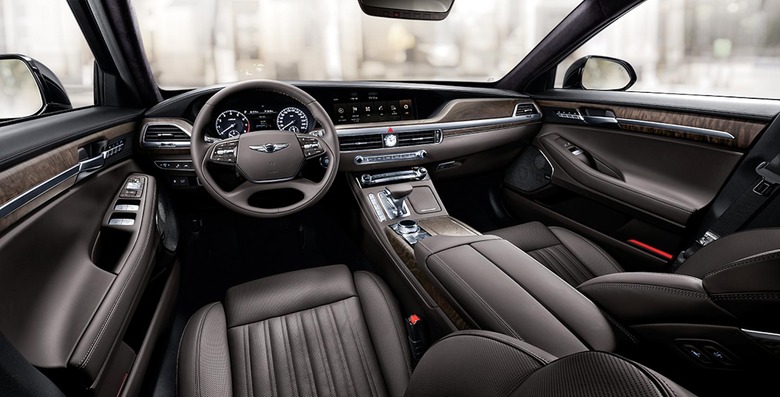 It's not just the aesthetic, though. The 2020 G90 has received new tech, too, being the first in the automaker's line-up to include over-the-air navigation map and software updates. A new copper UI theme has been introduced for the 12.3-inch touchscreen, and there's Apple CarPlay, Android Auto, MirrorLink, and Kakao I support. Predictive maintenance information uses individual driving patterns to flag the next thing that will need attention.
Active Noise Cancellation has been used to cut cabin noise, and there's no automatic external air prevention that cuts exterior air intake when going through a tunnel. Genesis has tweaked the adaptive control suspension to help cut vibration, too.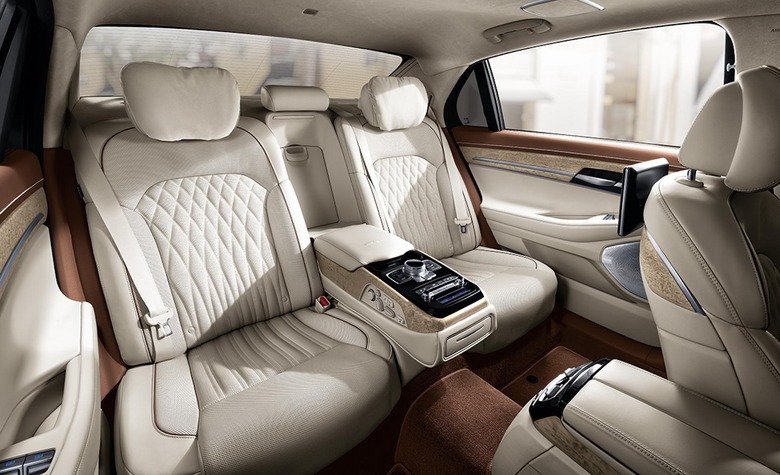 Lane follow assistance, rear cross-traffic collision-avoidance assistance, forward collision-avoidance assist – now able to detect bicycles and vehicles approaching from the opposite side of the road – and safe exit assist are also included.
Genesis hasn't said exactly what engine options will be offered in the US, nor how pricing will be affected by the new changes. We should know more when the 2020 G90 arrives in dealerships next year.