Chevrolet has revealed its latest heavy-duty truck, with the 2020 Silverado HD promising more flexibility and a beefy new aesthetic. Previewed ahead of its February 2019 debut, the new Silverado HD aims to boost towing capacity while also being more flexible and functional through some clever design.
That it's a different truck from the regular Silverado is clear from the outset. Chevy has given the 2020 Silverado HD a blunt fascia bristling with lamps and grillwork. According to the automaker, only the roof is common with the Silverado 1500. Every other piece of sheet metal is unique to this heavy-duty model.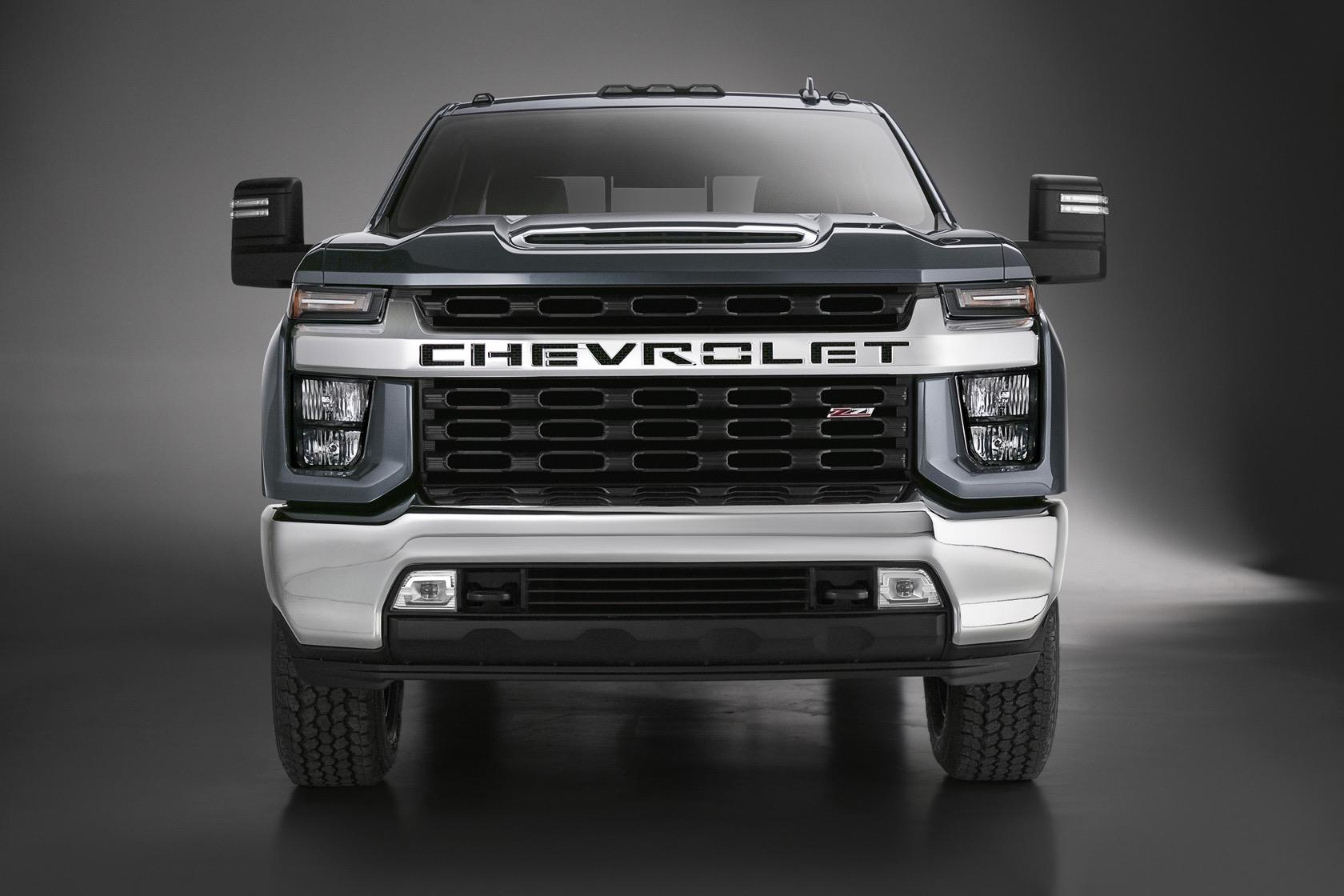 "We set out to make a statement with the 2020 Silverado HD and wanted to visually capture the power and capability of the truck," Brian Izard, lead exterior designer for Silverado HD, said of the newest model. "The result is a truck that looks like a piece of heavy machinery with modern, chiseled finishes and customer-focused details."
Not all of the changes have been aesthetic alone. There are some neat practical features, too, like an integrated Bedstep which Chevy says should make it easier to access the bed while pulling a fifth-wheel trailer.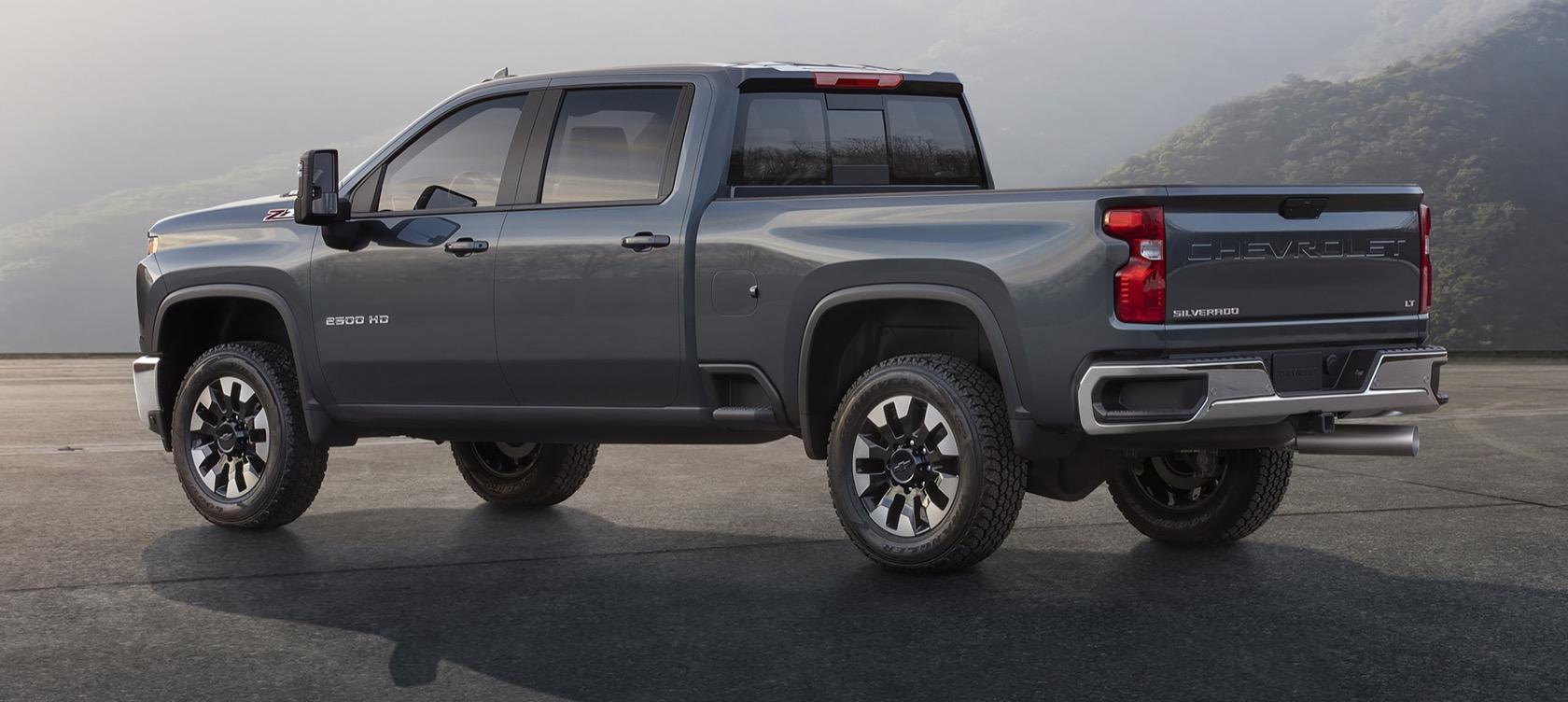 Inside, there's 3-inches more legroom on the crew cab models, along with a taller seating position. Technology will get a boost, too, though Chevrolet is saving details on that for February. Still, the 2019 Silverado 1500 has features like Apple CarPlay and Android Auto, wireless smartphone charging, and a 4G LTE connection with WiFi hotspot support. Chevrolet also scaled up the controls and gave them new texturing, so that they'd be easier to operate even when drivers are wearing gloves.
As for drivetrains, there'll be two options. The 2020 Silverado HD will be offered with either a gas or a diesel engine: the former will be all-new powerplant with direct injection and a six-speed transmission. The diesel will be a Durmax Turbo-Diesel V8, paired with a new Allison 10-speed transmission, and which is expected to muster a whopping 910 lb-ft of torque.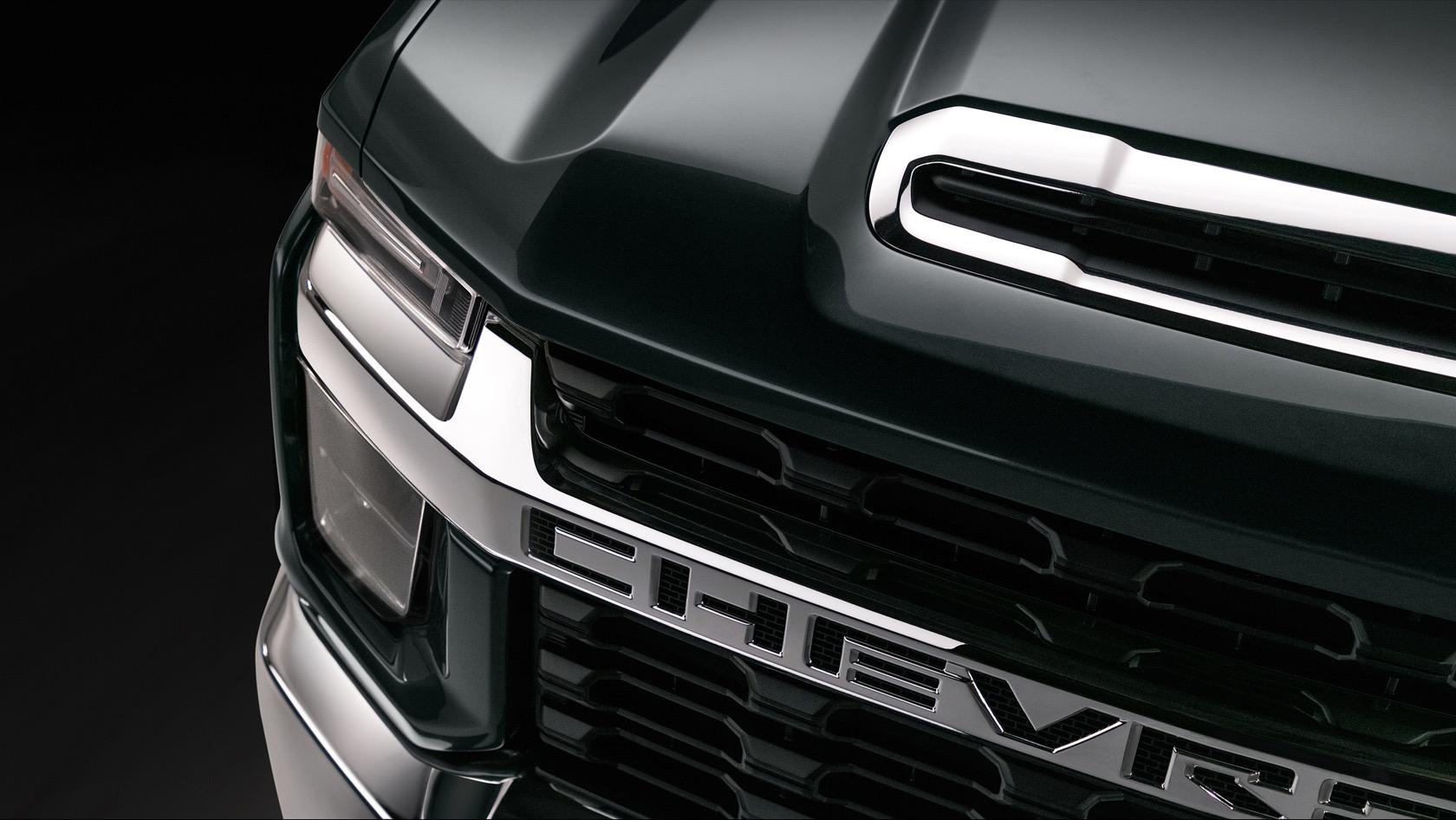 "We know the needs and priorities of heavy-duty customers are different than those of either light-duty or medium-duty customers," Jaclyn McQuaid, chief engineer on Silverado HD, said of the new model. As a result there'll be "significant increases" in towing and payload capacities, Chevrolet says, along with new features designed specifically for heavy-duty truck users.
We'll find out more early in the new year, when Chevrolet will give the 2020 Silverado HD its full reveal in February. It'll go on sale in mid-2019, the automaker says.