2020 Cadillac XT5 adds turbo-4 plus Sport option with trick-AWD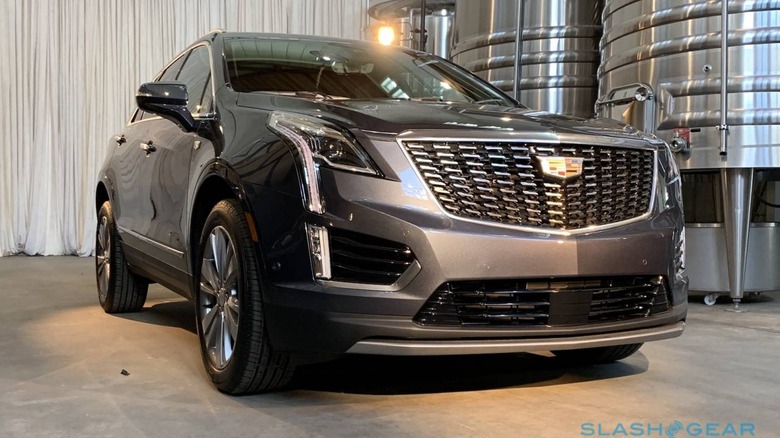 The 2020 Cadillac XT5 has had a refresh, and with the compact luxury SUV being the automaker's global best-seller, it had to get the details right. Now nestling in-between the smaller XT4 and the upcoming XT6, the revamped XT5 gets a new engine option for the 2020 model year, along with a longer list of standard features, and Cadillac's two-pronged approach to luxury and performance.
The biggest change for the 2020 XT5 is that there are now two main trim lines. The base car is now the XT5 Luxury. However, as well as the Premium Luxury, there's now a 2020 XT5 Sport, too. Each can also be equipped with a Platinum Package.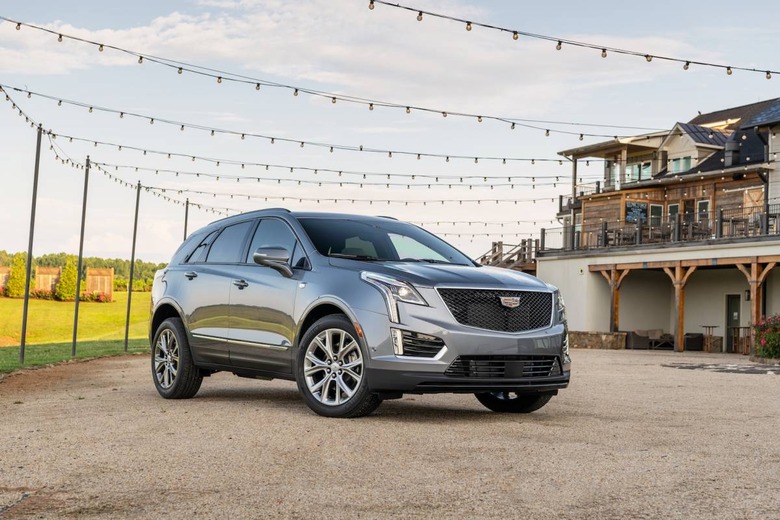 The Luxury and Premium Luxury get a new 2.0-liter turbo engine as standard, with 237 horsepower and 258 lb-ft of torque. Front-wheel drive is standard, with all-wheel drive optional. The old 8-speed automatic has been replace with a 9-speed automatic with stop/start.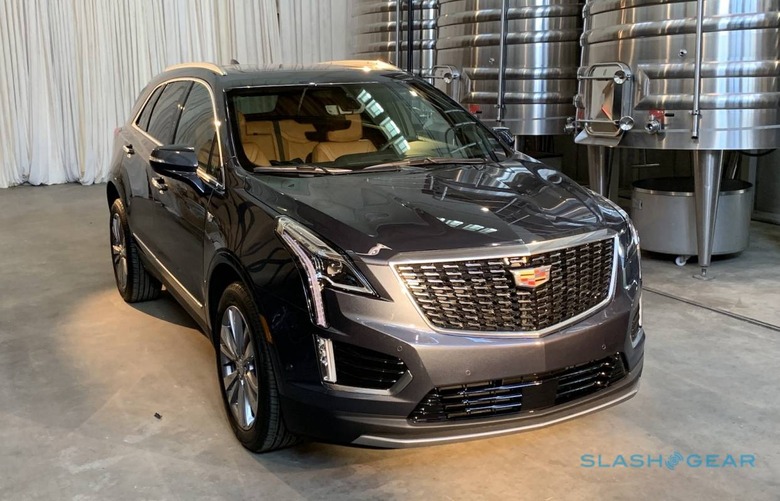 The Sport, meanwhile, gets the 3.6-liter V5, with the same 310 horsepower and 271 lb-ft of torque as the outgoing XT5. That engine will also be optional on the Premium Luxury. It'll have the 9-speed automatic, too, and all Sport cars will be AWD.
Cadillac, though, is using two all-wheel drive systems. The AWD on the Luxury trim has a single rear clutch, but the Sport Twin-Clutch AWD system on the XT5 Sport has a dual clutch at the rear. It means that, as well as being able to control the power between the front and rear wheels, the SUV can also adjust the power going to the left and right rear wheels. That torque vectoring should deliver better cornering and stability, Cadillac promises, and goes with revised shift calibrations and active damping suspension.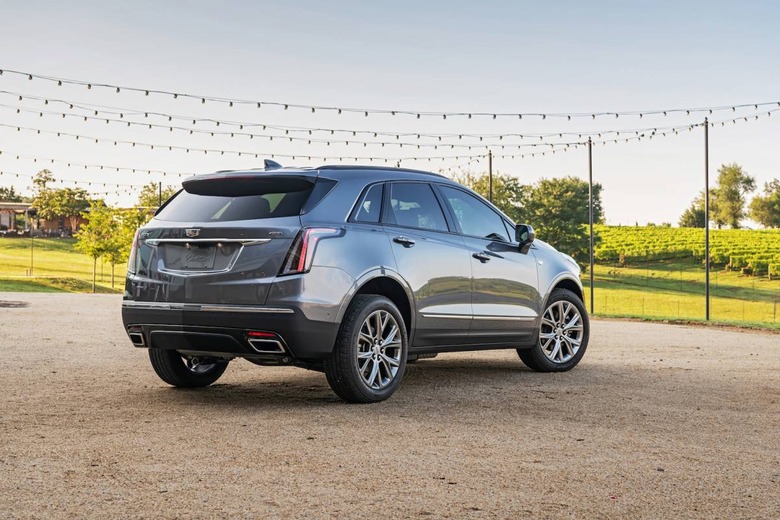 Outside, the LED Package is now standard, with LED headlamps and taillamps on all models. There's a new grille: the Luxury models get bright trim and Galvano metallic accents, along with illuminated door handles, while the Sport models get darker trim. Luxury cars have 18-inch wheels as standard, while Sport cranks that up to 20-inches.
A lot of what was optional content on the old XT5 has now been made standard. That includes front park assistance and a HD reversing camera, front cornering lamps, and lane keep assistance with lane-departure warnings. There's also low-speed forward automatic braking, pedestrian forward automatic braking, collision alerts, and pedestrian detection.
Inside, heated front seats are now standard, and there's the next-gen Cadillac User Experience infotainment system. The rotary controller also works as a joystick, and there's an NFC pairing pad for instantly connecting an Android phone. 15W wireless charing is standard, and there's a mixture of USB-A and USB-C ports. Night vision and larger center and cluster displays are optional, while Apple CarPlay and Android Auto are standard.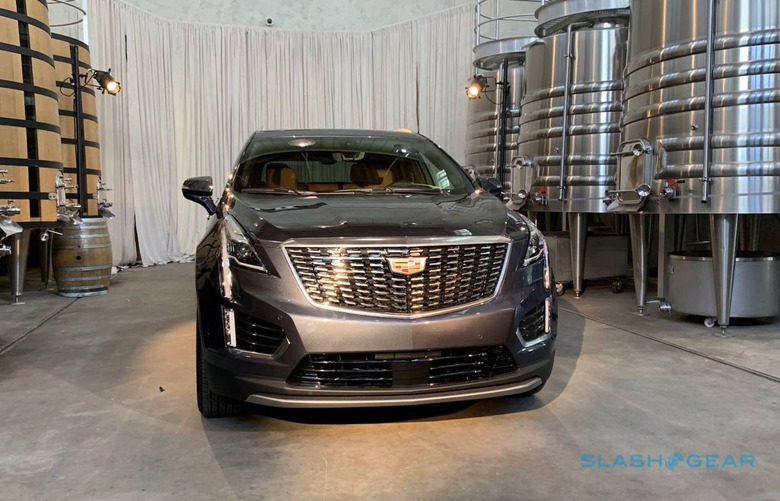 The 2020 Cadillac XT5 should begin to show up in dealerships from late Summer 2019. Full pricing will be confirmed closer to launch, but the automaker says it should kick off from $45,090 including destination.