2020 Cadillac CT5 promises performance with style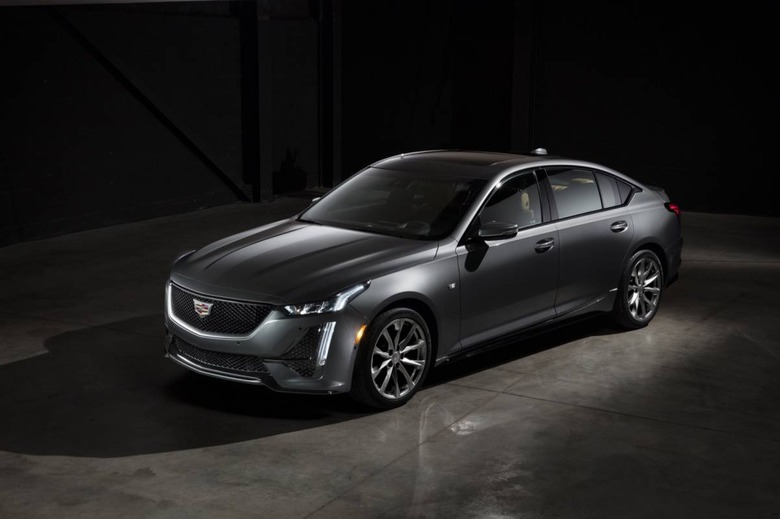 Cadillac may have a whole host of SUVs building out its range, but the automaker hasn't forgotten about sedans, as the new 2020 Cadillac CT5 confirms. Previewed today, the new luxury four-door will make its official debut at the New York International Auto Show 2019 in April.
It's the smaller sibling to the CT6, with Cadillac focusing on style as well as performance with the new car. Certainly, it's striking: Cadillac has pulled in cues from concept vehicles like the Escala from back in 2017, with a more minimalistic grille and crisp headlamps.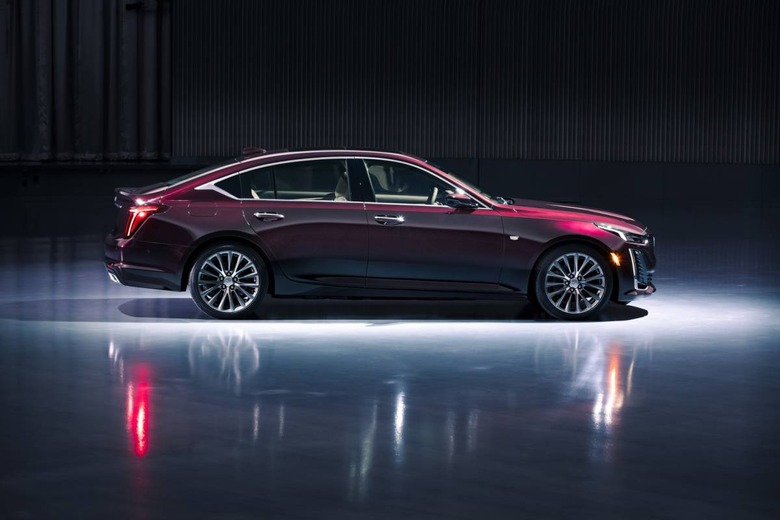 Still, there are some new style touches too, all the same. Most notable is probably the rear pillars, which have a kinked design we've not seen on Cadillac sedans before. It helps pull the side glass into the rear roofline, though the angular front and rear lights are classic Caddy.
It's built on the GM Alpha platform, which Cadillac uses for the ATS and the CTS, and which Chevrolet tapped for the sixth-generation Camaro. Given how widely-praised the ATS has been for its driving dynamics, that bodes fairly well for the CT5. Cadillac will offer it in either rear-wheel drive or all-wheel drive form.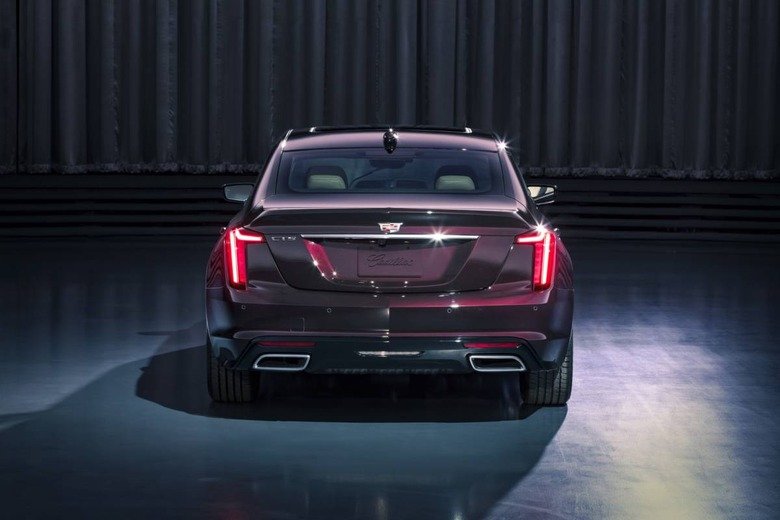 As standard, there'll be a 2.0-liter turbocharged gas engine. Cadillac's 3.0-liter Twin-Turbo engine will be an option. Both will come paired with a 10-speed automatic transmission, and the automaker says they've been tuned with "unique sound calibrations" to make them more distinctive. Oddly, despite GM committing to make Cadillac the automaker's EV torchbearer, there's no word on an electrified drivetrain option at this stage.
There'll be a choice of two trims, Luxury and Sport. Each will be differentiated with different style elements, cabin features, and wheels. Cadillac also promises a different feel in overall ride character, based on which CT5 version you opt for.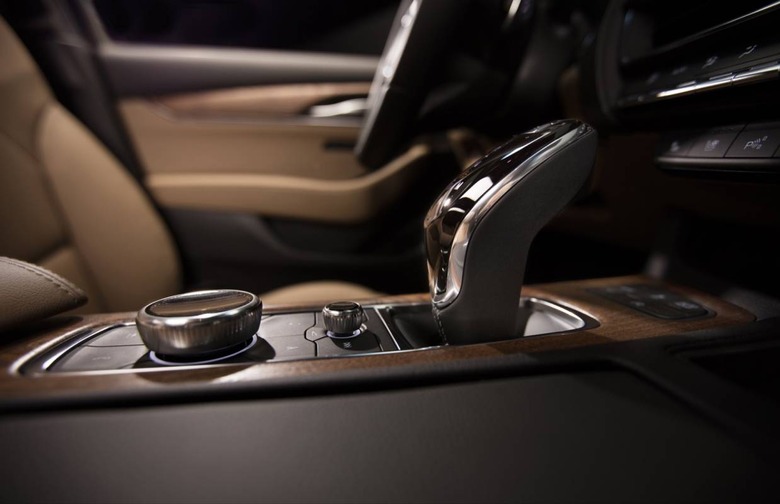 Either way, there'll be a new cabin design which Cadillac describes as "driver-centric." We're yet to see full images of it, but expect the automaker's multi-function control wheel to navigate through the infotainment system, along with some useful physical shortcut buttons. A Bose Performance Series audio system will be offered as an option.
Unusually, Cadillac plans to tease the new 2020 CT5 with a series of ASMR (autonomous sensory meridian response) videos in the run-up to the New York show. Intended to send a shiver down your spine, the clips will underscore sound-centric features of the new performance sedan, like its standard sound optimization and active noise cancellation.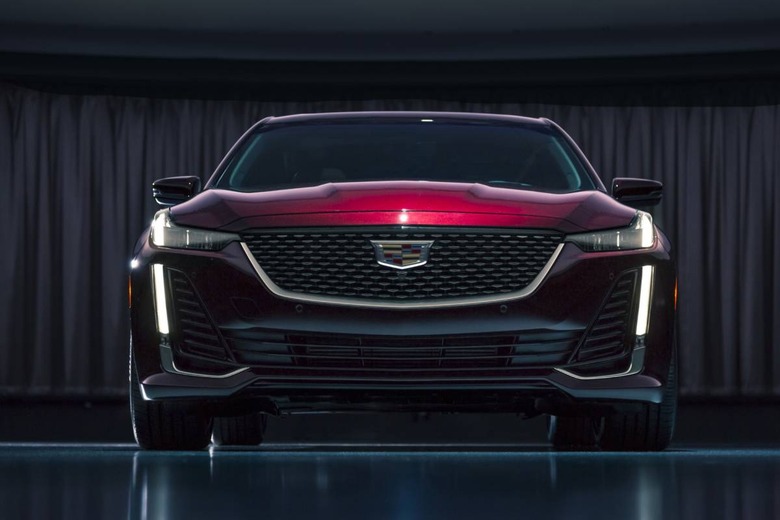 Weird, maybe, but this could be a big deal for Cadillac. Production of the 2020 CT5 will kick off at GM's Lansing Grand River facility, with release date and pricing yet to be confirmed. We'll find out more in New York City next month.