2020 Cadillac CT4 sports sedan takes aim at Acura and Lexus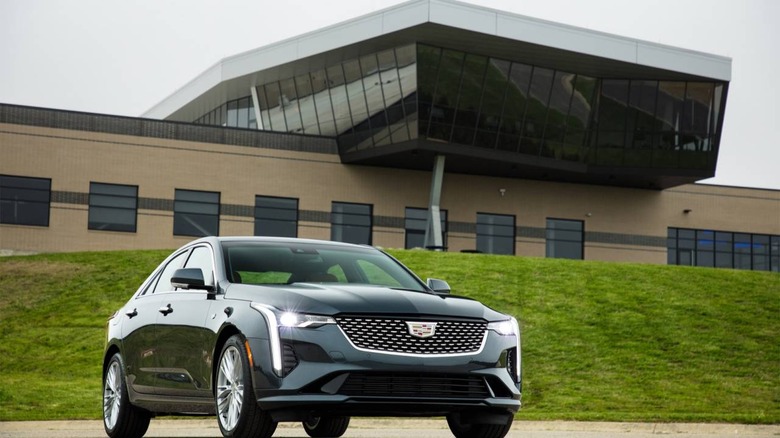 The 2020 Cadillac CT4 did not have a normal launch. Usually, we'd see the regular version of a new car, only to have the feistier model sprung upon us later on. Cadillac, though, opted to flip that script when it was announcing its new compact sports sedan.
Back in May, it pulled the wraps off the 2020 Cadillac CT4-V, the performance version of the car. Dressed up in a sharp body-kit, with gloss-black trim and a tuned 2.7-liter turbo four engine. That was originally billed as delivering 320 horsepower and 369 lb-ft of torque, but the automaker is now suggesting it'll get 325 horsepower and 380 lb-ft of torque.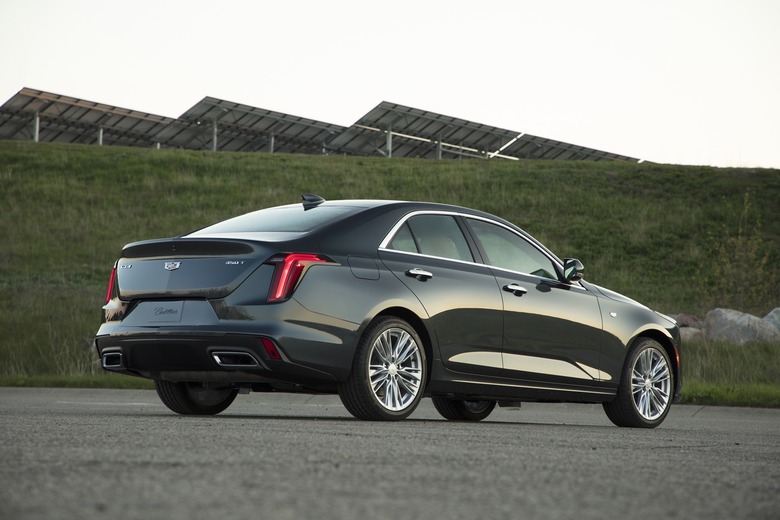 At the time, Caddy said that a regular version of the CT4 would follow along in due course, and sure enough four months later it has arrived. Rear-wheel drive as standard, with all-wheel drive an option, the new 2020 CT4 has the same overall silhouette as its V-Series sibling, but slightly toned down. That's not to say it's dull.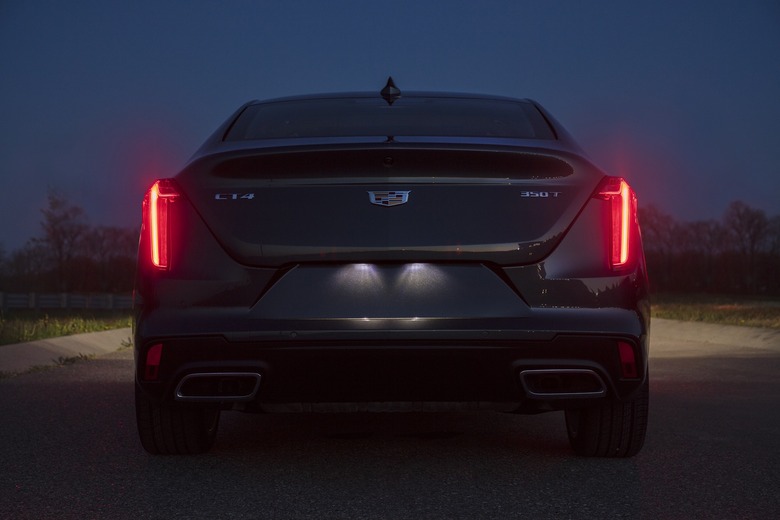 The lengthy hood helps, while the Art Deco headlamps and broad grille emphasize the sedan's width. At the rear, Cadillac's integrated spoiler pushes the vertical taillamp clusters out to the very edges. There'll be CT4 Luxury and Premium Luxury models with one grille and fascia style, and then the Sport and V-Series models with different bodywork, trim, and wheels. LED exterior lighting is standard across the board.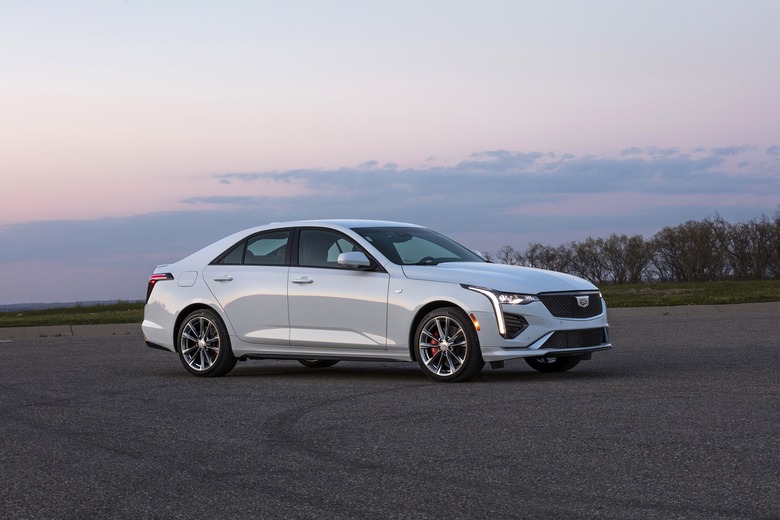 Under the hood in the entry-level car will be the 2.0-liter twin-scroll turbo, rated for 237 horsepower and 258 lb-ft of torque. It'll be paired with an eight-speed automatic transmission and rear-wheel drive, though all-wheel drive will be available. The CT4 Premium Luxury will be available with the same 2.7-liter as in the V-Series, though trend for 309 horspower and 348 lb-ft of torque. It gets a 10-speed transmission instead.
Inside, there's an 8-inch touchscreen in the center console with the latest iteration of Cadillac's infotainment system. There's also keyless entry and push-button start, a leather-wrapped steering wheel (with optional heating), a full-color dual-display driver display, and HD rear-vision camera. Dual-zone climate control and a premium audio system with active noise cancelation are standard, too.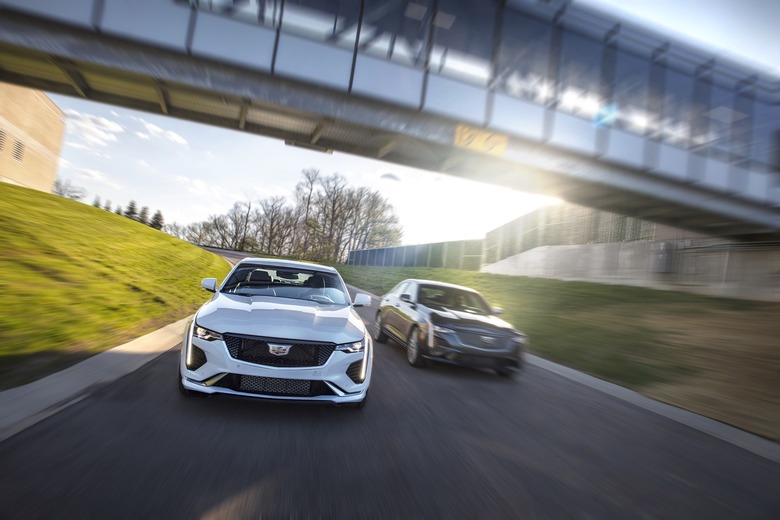 Come the 2020 calendar year, Cadillac will offer the updated version of its Super Cruise system, for hands-off adaptive cruise control. Also in the pipeline is another V-Series car, promising to be even more potent.
Cadillac says the 2020 CT4 will go on sale later this year. Pricing will be confirmed closer to launch.