2020 Audi e-tron Sportback revealed as electric 4-door coupe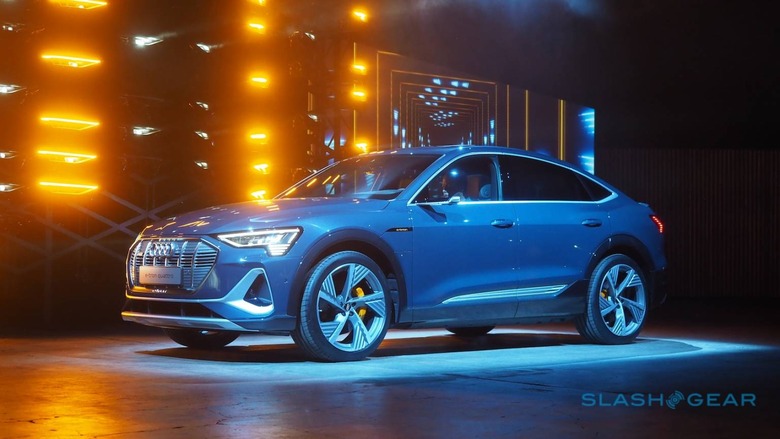 Audi has revealed the second production model in its e-tron all-electric range, with the 2020 Audi e-tron Sportback making its debut at the LA Auto Show. Joining the Audi e-tron SUV, the new e-tron Sportback will have Quattro electric all-wheel drive as standard and, in Europe, up to 277 miles of range. US range is yet to be tested.
It's a handsome EV, certainly. More akin to a four-door coupe than the SUV of the original e-tron, the new Sportback is just over 16 feet long and six feet wide, but 5.3 feet high. Steeply-raked D-pillars help give it a distinctive side profile.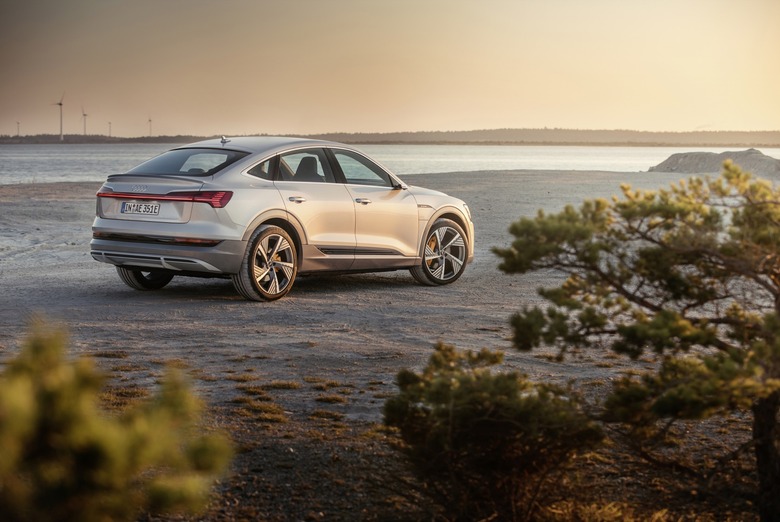 At the front, there's Audi's familiar Singleframe grille, with vertical struts in light platinum gray. It's flanked by new digital matrix LED lights, the individual pixels of which can be more specifically controlled. That, Audi says, allows the e-tron Sportback to highlight particular features in the road – such as markings – with extra-precision.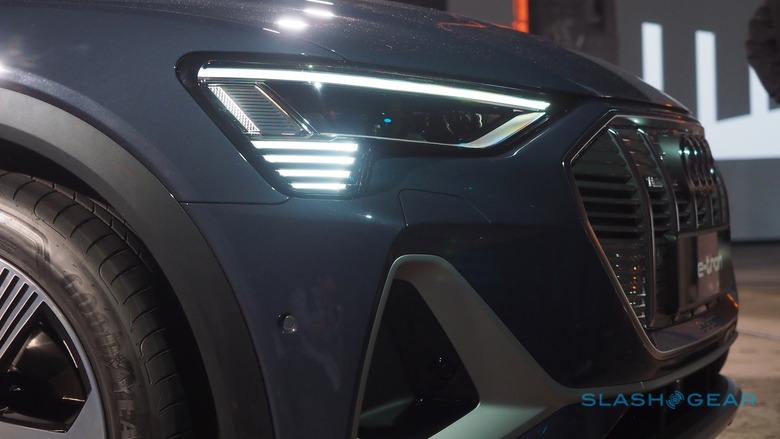 For the rear, there's a broad diffuser and a light strip spanning the two LED clusters. Audi will offer the car in thirteen different finishes, including a new Plasma Blue which is exclusive to the e-tron Sportback. The wheel arch trims and sills are finished in matte anthracite, as is the underbody protection, the door sills, and the diffuser; the brake calipers can be finished in high-voltage orange, to match the logo on the electric charging flap.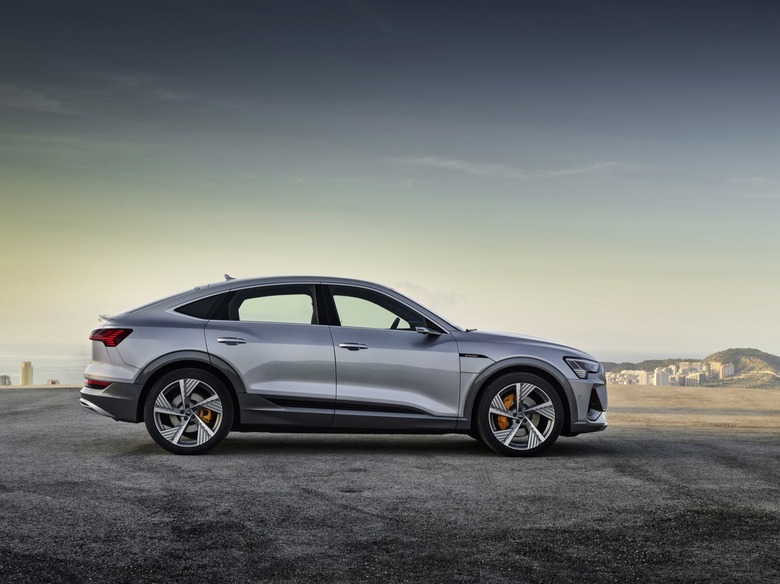 Audi will have an S line model, which has 20-inch wheels and sport air suspension as standard. It'll also get a more aggressively contoured bumper, and larger front air curtains. A new diffuser on the rear is fitted, and there are body-color wheel arch trims, door sills, and other exterior features. A black styling package changes the finish for the grille, side windows, and bumper.
Europe will get the option of Audi's virtual side mirrors, which replaces the standard glass mirrors with tiny cameras. That helps cut aerodynamic drag. However US versions of the EV will have the regular mirrors due to federal regulations.
Power and Performance
In Europe, there'll be two versions: the e-tron Sportback 50 quattro and the e-tron Sportback 55 quattro. They'll have 71 kWh and 95 kWh of battery capacity, respectively, along with 230 kW and 265 kW of power.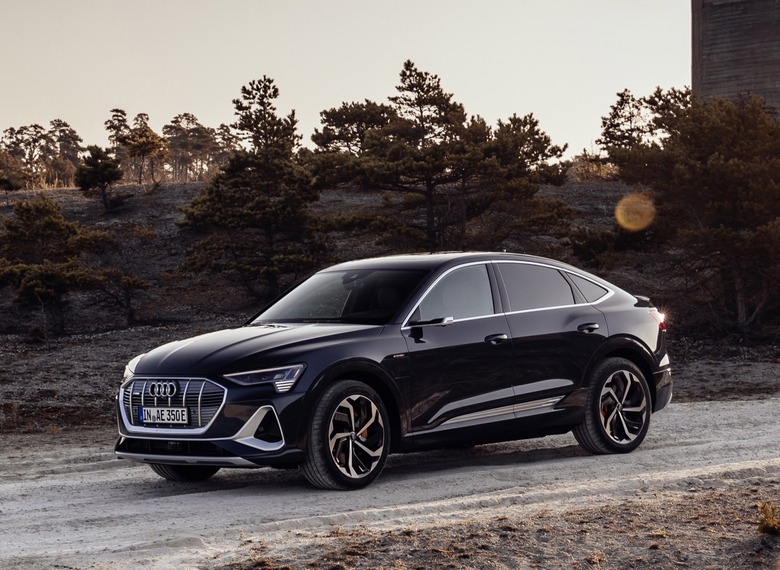 The US, though, will only be getting the more powerful version of the EV. That promises 355 horsepower and 414 lb-ft of torque, and should do 0-62 mph in 6.6 seconds. Top speed is an electronically-limited 124 mph.
It'll feature a boost mode, activated when the driver shifts to "S" and stomps on the accelerator. That cranks out 300 kW (402 hp) and almost 490 lb-ft of torque, lasting for eight seconds. It's enough to cut the 0-62 mph time to 5.7 seconds.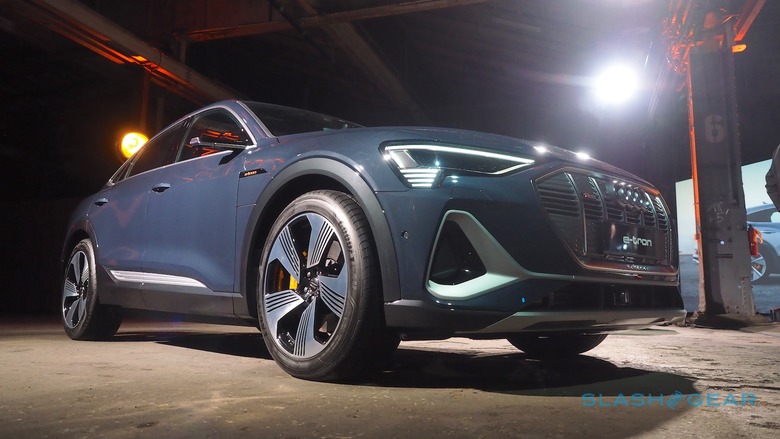 Quattro is standard, and there's five-link suspension and electrohydraulic brakes. Up to 22-inch tires will be available, and Audi drive select – with seven different drive modes – will be standard. Adaptive air suspension can lower the e-tron Sportback at higher speeds, with the car able to adjust its height by a total of 3-inches.
Range and Charging
The e-tron Sportback 50 should deliver around 215 miles on a charge, while the e-tron Sportback 55 is rated for up to 277 miles. It's worth noting, though, that those figures are on the European WLTP cycle, which is typically more generous than the US EPA test. Euro testing was also done with the virtual side mirrors, whereas the US car will come with standard side mirrors.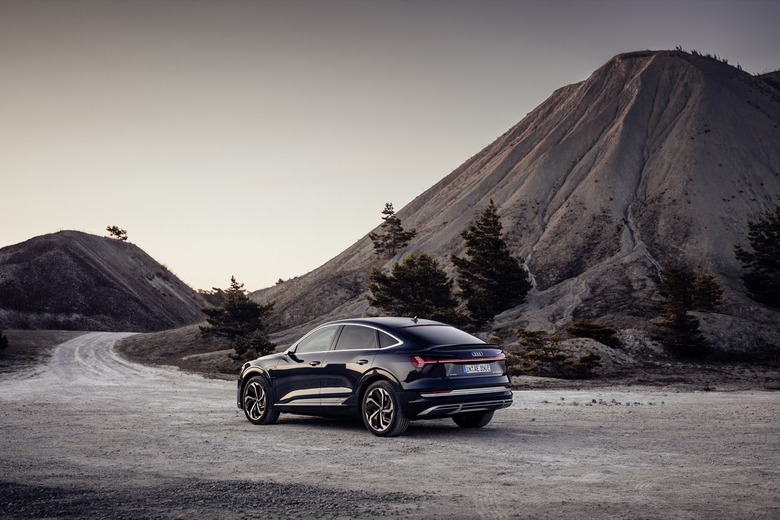 Still, there'll be 150 kW DC fast charging support, with Audi suggesting that the Sportback 55 should be able to top up to 80-percent in under thirty minutes. The Sportback 50 has 120 kW charging.
For Level 2 stations, there'll be 11 kW onboard charging as standard, and a 22 kW second on-board charging device as an option in summer 2020. Plug & Charge – which allows the car to authenticate payment with a charger simply by plugging it in – will also be enabled in 2020.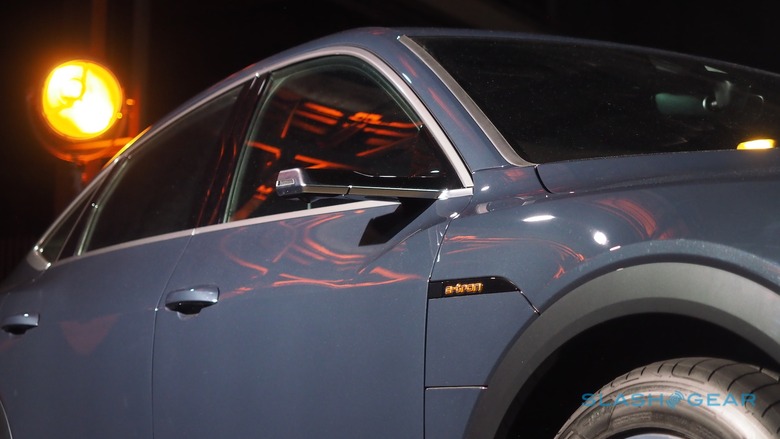 Interior and Technology
Inside, Audi is promising space for five, and only a 0.8-inch cut in headroom versus the e-tron SUV. With the 2.1 cu.ft. front trunk, or "frunk," you're looking at 21.7 cu.ft. in total. Drop the rear seats and that increases to 58.4 cu.ft. A power tailgate is standard.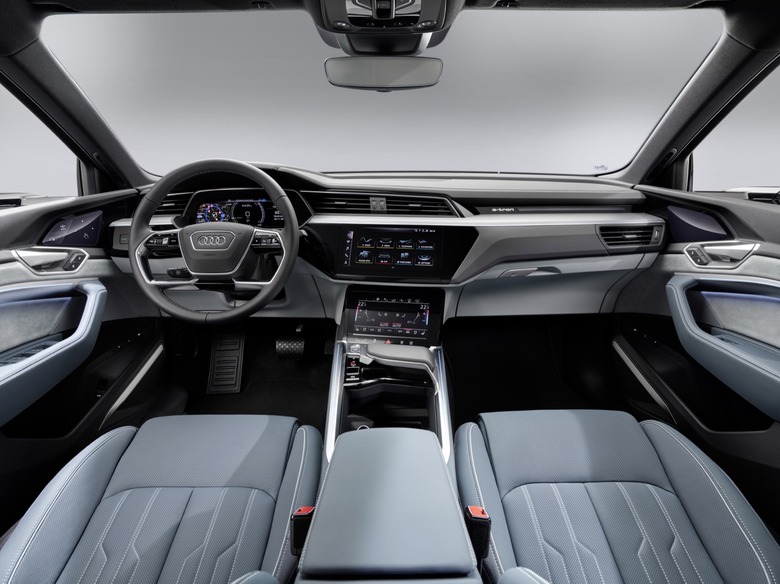 As with the interior of the e-tron SUV, the e-tron Sportback has both the Audi virtual cockpit and the automaker's twin-touchscreen infotainment system. There'll be the choice of standard, sport, S sport, and contour seats, with optional ventilation and massage. Orange contrast stitching will be an option, as will be the contour/ambient lighting package.
A Bang & Olufsen Premium 3D Sound System will be available, as is Audi's phone box which includes signal boosting and wireless charging. The 12.1-inch upper touchscreen handles e-tron settings, navigation, and multimedia, while the 8.6-inch lower display is focused on HVAC and text entry. A head-up display is optional.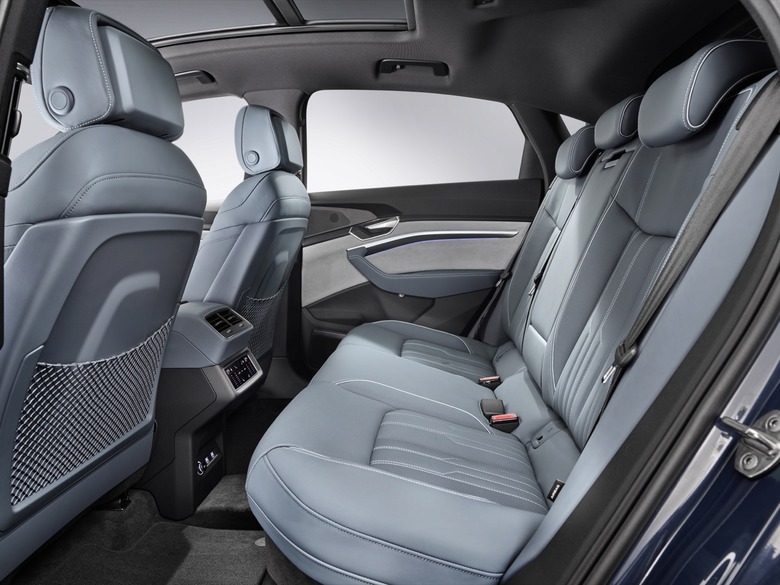 Natural language control is supported, with local- and cloud-based processing, while navigation is also standard. In Europe, there'll be integrated Amazon Alexa support, too. A smartphone app will support cabin preconditioning, remote charging control, and other features; it'll also be used to control a new "functions on demand" system which allows lighting, driver assist, and infotainment to be selectively activated on a monthly, annual, or permanent basis.
Audi pre sense basic and Audi pre sense front safety are standard. The Audi assist package City with intersection assistance and rear cross traffic assistance is optional, as is the assist package Tour for adaptive cruise, turn assistance, collision avoidance assistance, and other features. Audi park assist, night vision assist, and a 360-degree camera are all available. Audi fits the car with up to five radar sensors, five cameras, and twelve ultrasonic sensors to feed its systems.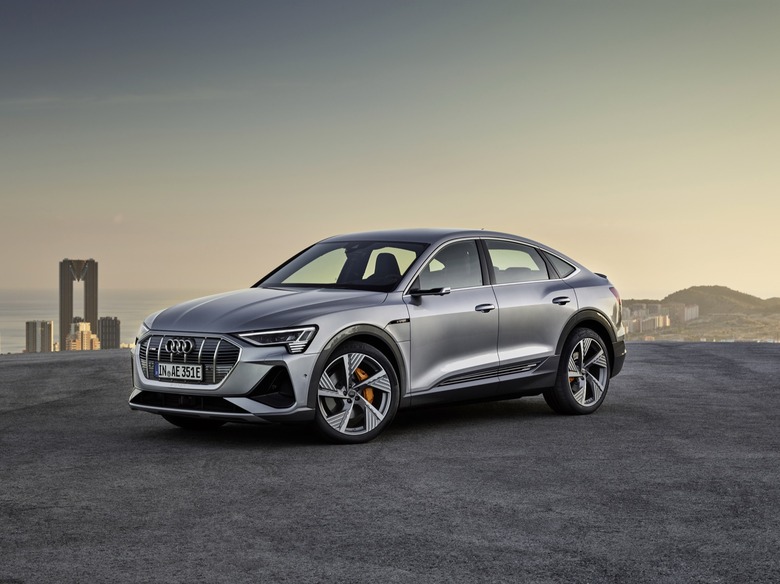 In Europe, where the order books open from the end of November, Audi will kick things off with the e-tron Sportback "edition one": it'll be a special launch edition in Plasma Blue. Regular European pricing will start at 71,350 euro ($78,770) with deliveries from spring 2020.
US pricing has not been confirmed at this stage, but the 2020 Audi e-tron Sportback is expected to go on sale in North American midway through next year.