2019 Volvo XC40 economy puts luxe-crossover top of class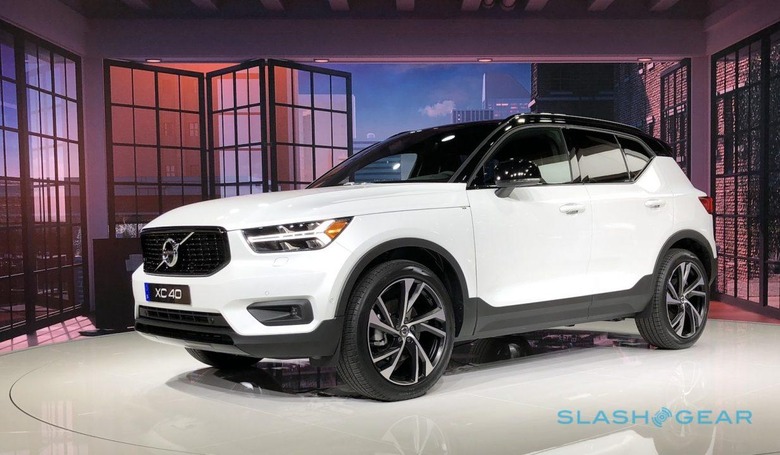 Volvo's chunky little 2019 XC40 crossover has finally been granted its official EPA fuel economy numbers, and there's excellent news if slim-sipping l'il luxury SUVs are your thing. Launched this year as the smallest SUV in the automaker's lineup, the XC40 is also the first to use Volvo's new GMA platform, which will eventually span a whole range of 40 Series cars.
For the moment though, in the US at least, Volvo is keeping things simple. Initially it'll only be offering the 2019 XC40 T5, with all-wheel drive as standard. That means a four-cylinder turbocharged gas engine, with 248 horsepower. Eventually, there'll be a T4 version with less power, and a T6 which will combine gas and electric for hybrid drive; beyond that, Volvo is also planning an all-electric XC40 too.
So, it's the 2019 XC40 T5 AWD that the EPA has got its hands on, and what we have economy figures for today. According to those, the crossover will do 26 mpg combined, 23 mpg in the city, and 31 mpg on the highway. That works out to a $2.96 cost per 25 miles, though obviously it'll depend on just how much you're paying for gas.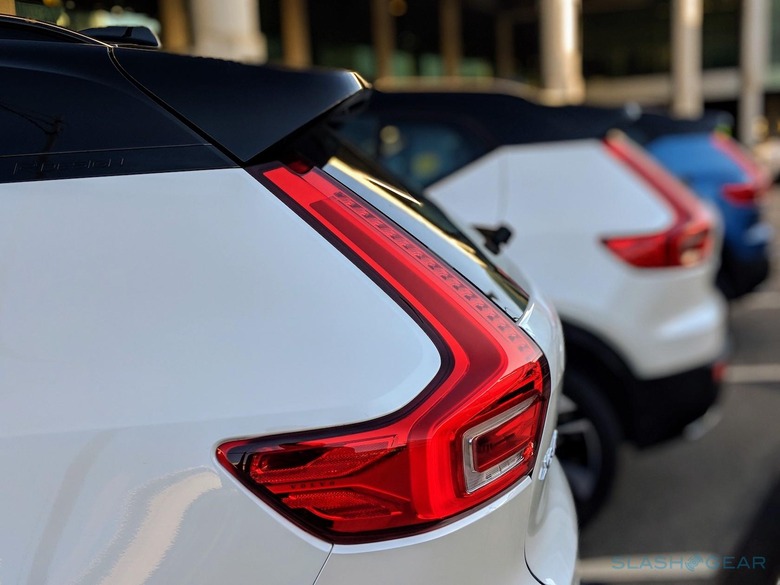 For the luxury crossover SUV segment, those are top-of-the-class numbers. BMW's 2018 X1 xDrive 28i, for example, matches the XC40's 31 mpg on the highway, but its 22 mpg in the city drags the combined figure back by a point, to 25 mpg. Still, it's ahead of the 2018 Alfa Romeo Stelvio AWD, which does 24 mpg combined, 22 mpg in the city, and 28 mpg on the highway, and the 2018 Audi Q3 Quattro, with its 23 mpg combined, 20 mpg in the city, and 28 mpg on the highway.
Indeed, the only car in the segment to match Volvo is the 2018 Mercedes-Benz GLA250 4matic. That has the same 26 mpg combined, 23 mpg city, and 31 mpg highway figures as the XC40 does.
If you buy the 2019 XC40 as Volvo would prefer you did, meanwhile, those fuel costs might be all you need to open your wallet for while you have the car, too. It's the first model to be included in the Care by Volvo package, a subscription-based system where for a set fee every month almost all your bills are included. In addition to the XC40 itself, Care by Volvo covers the insurance, servicing, and many incidental costs. All you need to worry about is fueling it up.
Orders for Care by Volvo cars – as well as regular purchase and lease sales, which Volvo is still offering – have already begun. Pricing kicks off at around $25k, or from $600 per month for a subscription car.