2019 Toyota Corolla Hatchback first drive: Doubling-down on surprise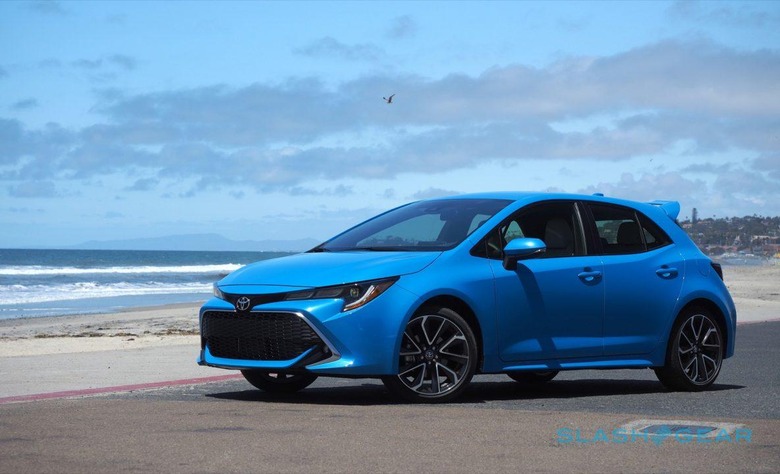 Necessity is the mother of invention, and the 2019 Toyota Corolla Hatchback is the perfect example of what can happen when you embrace the evaporation of your comfort zone. With is Millennially-minded Scion sub-brand getting the axe in 2016, Toyota could no longer focus on that audience's parents and grandparents alone. Instead, it doubled-down on tech, engineering cleverness, and value, and in the process made a new Corolla that actually has curb appeal.
Toyota has been upending its status quo when it comes to design for a while now, and the 2019 Corolla Hatchback is an excellent example of that at work. At the front there's a little of the Camry's X-themed aggression, with squinting Triple-J LED headlamps pinched atop an oversized grille. Those LEDs are standard on the entry-level SE trim, too, along with 16-inch alloys, LED taillamp, and a chrome tailpipe diffuser.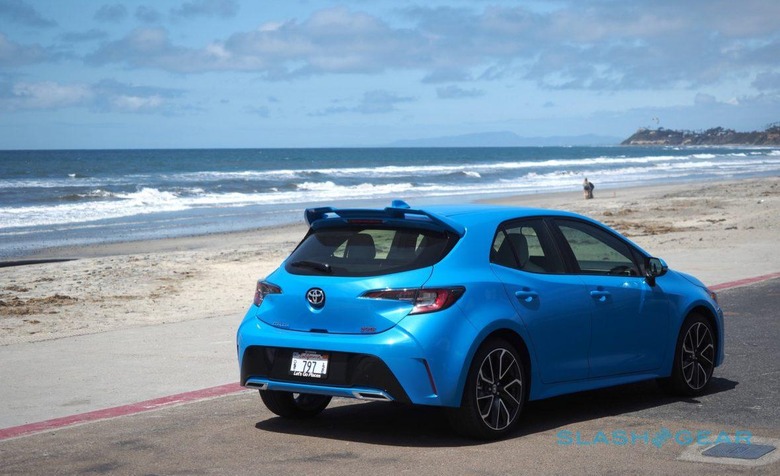 It's less contrived than the Toyota – née Scion – iM it replaces; less desperate in its pitch to be considered sporting and youthful. The TNGA platform helps there, too, with its lengthened wheelbase, lowered hood, and wider stance. There's a little Mazda3 hatchback in the rear three-quarters, which is no bad thing, but Toyota has used a specially formulated resin for its back door to keep weight down while also allowing for a more unusual molding. Open it, and you find 18 cubic feet of trunk space and a 60/40 split rear seat.
The proof of the pudding is in the fact that, a couple of weeks after handing back the keys, I can still remember what the new Corolla Hatchback looks like. The same can't be said for, well, any of its previous eleven generations, frankly. It gets even better in XSE grade, with 18-inch wheels and LED fog lamps; throw on the optional rear spoiler, and you've got a small car that's positively brimming with personality.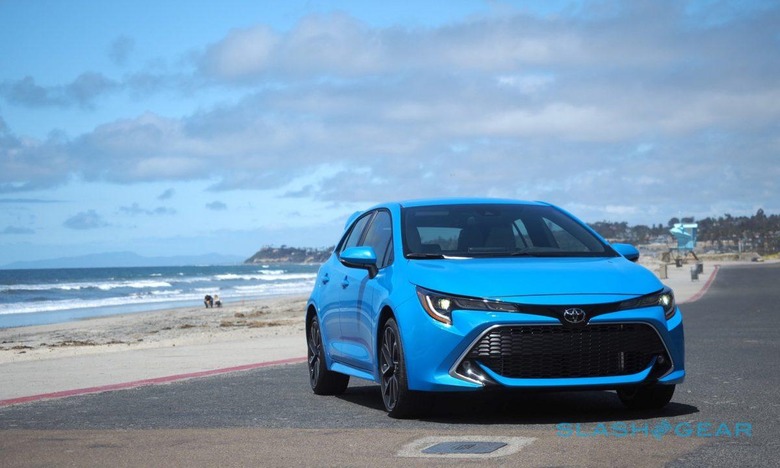 That continues inside, too. You should, rightly, laugh at Toyota's "Sensuous Minimalism" name for its cabin design language, but then cease your mockery because the result is actually surprisingly impressive. It's not just the cohesive way that the controls have been gathered to the wheel and the center stack, the latter topped by a standard 8-inch touchscreen. It's Toyota's use of premium materials and clean styling that helps that "minimalism" feel intentional and not just like spartan cost-cutting.
Soft-touch plastic is just about everywhere your fingertips might hope to encounter it. The seats are more bolstered and padded than before, while the combination fabric/leather in the XSE trim feels both stylish and hard-wearing. Detailing, like the way the air vent surround flows across the width of the dashboard, suggests Toyota's designers are finally looking beyond price and considering how the cabin makes you feel. That wretched digital clock, an eyesore in Toyota models spanning every price point for what seems like the past decade, is thankfully nowhere to be found.
Instead, there's technology that actually feels current. Entune 3.0 is standard, the latest iteration of Toyota's infotainment system as seen in the new 2019 Avalon, and while it's still a little fussy and the menu structure and aesthetics aren't my favorites, it's nonetheless a sizable improvement over what came before. You get Apple CarPlay as standard, too, along with Amazon Alexa and support for the Scout GPS Link app on your phone. All that's missing is Android Auto.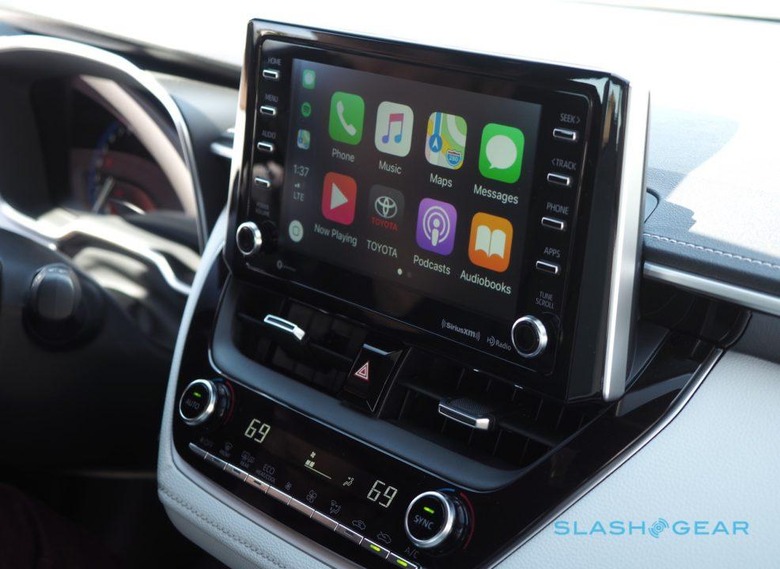 The SE packs single-zone automatic air-conditioning, an electronic parking brake with useful brake-hold, a 4.2-inch multi-information display for the driver, two USB ports, and SmartKey entry. Step up to the XSE, and you get an 8-way power driver's seat, heated front seats, blind-spot monitoring (on the CVT model only), a 7-inch multi-information display, SiriusXM and HD Radio, and smartphone/smartwatch integration. Qi wireless charging is optional on the XSE, along with a JBL Clari-Fi audio system with 800 watts, eight speakers, navigation, and dynamic voice recognition, plus the ability to connect to a remote operator and have them program your destination for you.
Under the hood, Toyota has oped for a new Dynamic Force 2.0-liter engine, with 168 horsepower and 151 lb-ft. of torque. You're getting 31 hp and 25 lb-ft more than the old iM mustered. Economy figures are yet to be announced, but the automaker tells me it expects a "significant improvement" over the outgoing model.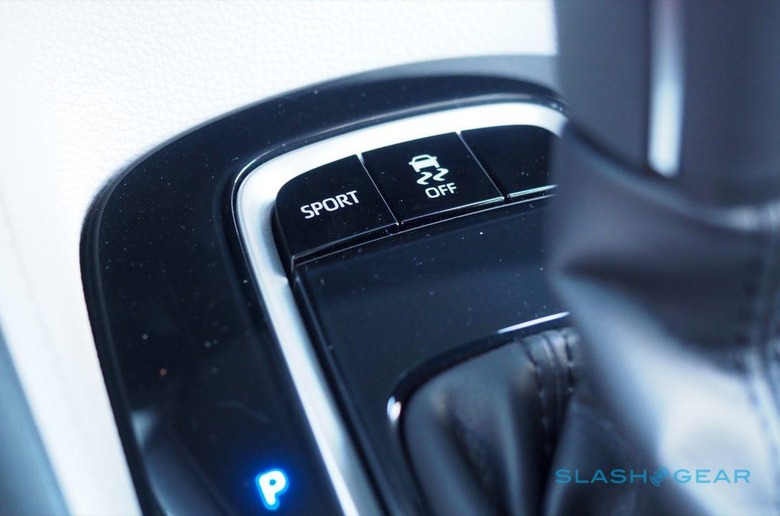 With it, Toyota offers two gearboxes: a 6-speed manual, or a faux-10-speed CVT. I'm meant to be singing the praises of the manual and telling you that it's your moral duty as a keen driver to always opt for the stick-shift, but I'm breaking with that tradition. Certainly, it's a good transmission, with a neatly balanced clutch and a throw that's neither too long nor too stubby. An iMT – or "Intelligent Manual Transmission – mode turns on rev-matching, too, though you have to enable it every time you start the car. Problem is, I think Toyota's new CVT is better.
Usually, CVTs – or Continuously Variable Transmissions – have a weird rubber-band feel to them. You put your foot down, the car ponders a few moments, and then suddenly surges forward. Toyota avoids that with a fixed first gear, however, that leaves the 2019 Corolla Hatchback feeling far more peppy from a standing start.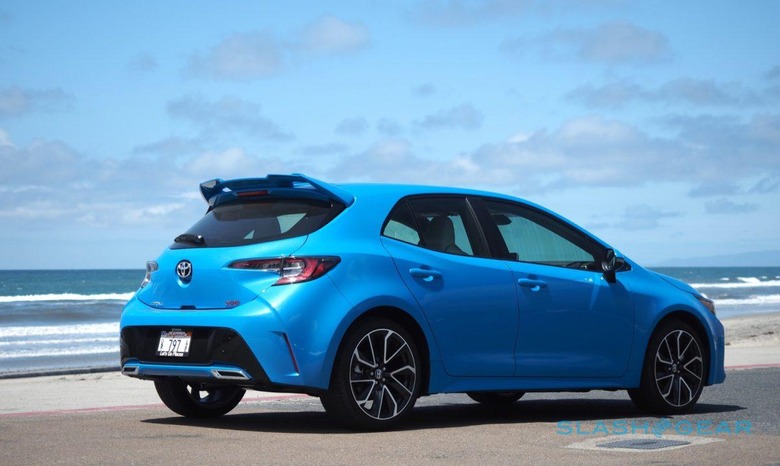 Indeed it's considerably more rewarding to drive than you might traditionally give a Corolla credit for. The new power-steering system helps, with its assistance torque adjusting with steering force, as does Toyota's use of a new multi-link rear suspension system. It's not a hot-hatch, no, but it's a big enough improvement over past models to have me at least hoping Toyota considers making one. Active Cornering Assist (ACA) can use the brakes on the inside wheel during cornering to help avoid oversteer.
That's not the Corolla Hatchback's only active driving assistance tech, either. Indeed, the car will be the first of the automaker's line-up to offer Toyota Safety Sense 2.0 in the US, and it's standard across all grades. That means adaptive cruise control – able to bring you to a complete halt in the CVT – along with lane departure alerts with steering assistance, better pre-collision auto-braking, cyclist detection, and low-light pedestrian detection.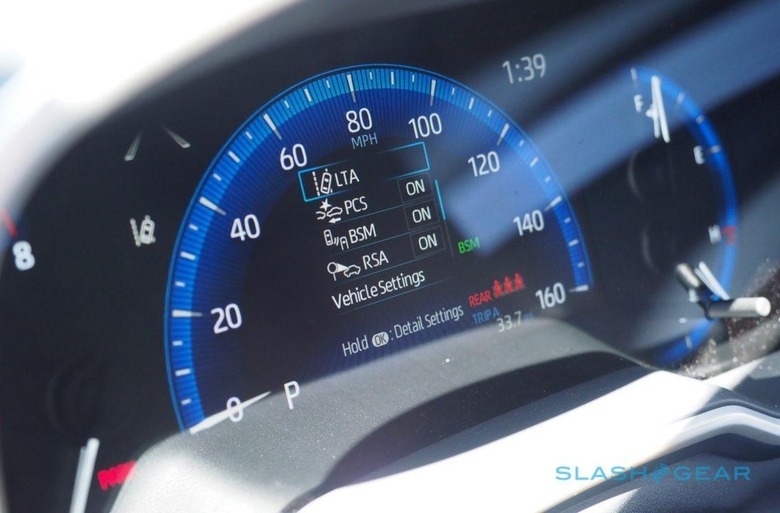 The Corolla will even spot road-signs like "Stop," "Yield," and "Do Not Enter" and flag them on the driver's display. Get the CVT, and Lane Tracing Assist uses cameras to track the road markings and the car in front while the adaptive cruise is active, holding a more accurate line. Still, Toyota is insistent that you're still in charge: take your hands off the wheel for anything more than a few seconds and the Corolla will beep angrily at you.
If they all sound like features that, until very recently, you'd only find on significantly more expensive cars, you're not wrong. Toyota hasn't confirmed pricing for the 2019 Corolla Hatchback yet – that will come closer to its appearance in dealerships this summer – but I'm told it's expected to be lower than the key rivals.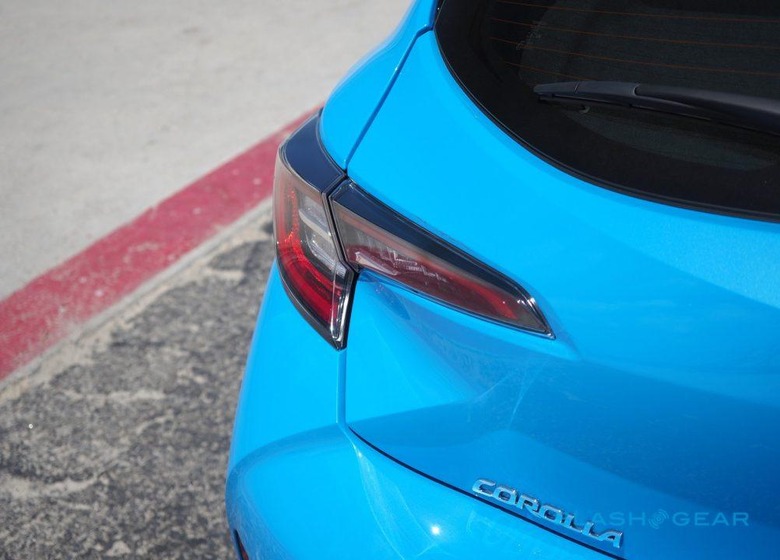 Toyota could have played it safe. The Corolla is already the best-selling vehicle of all time, globally: over 45 million of them have been sold. This 2019 model could've been phoned-in, therefore, but still probably sold by the bucket-load.
That is wasn't – that this is a legitimately compelling car from behind the wheel – makes it all the more impressive. The old Corolla had the charm and personality of a washer-dryer. Nobody is going to say the same about the new 2019 Corolla Hatchback.