2019 Suburban RST Performance Package gets V8 aggressive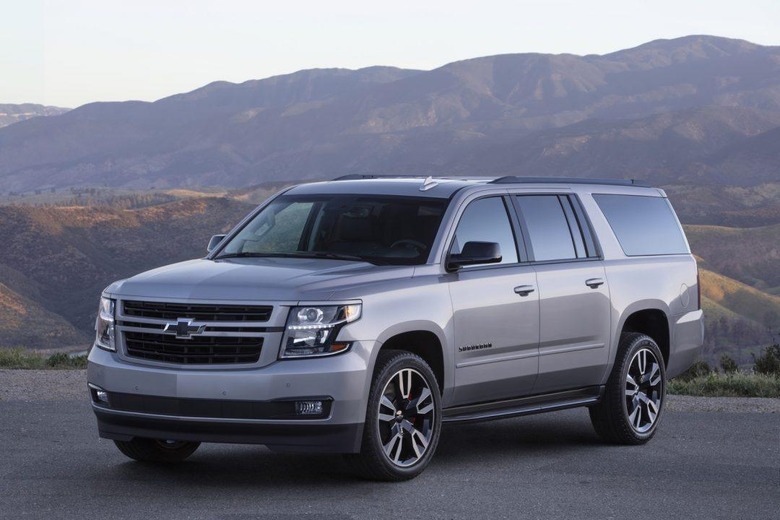 Chevrolet has given its full-sized SUV a sporting upgrade, with the 2019 Suburban RST Performance Package proving you don't need an Escalade to get beefy V8 power. The automaker's 6.2-liter V8 has been shoveled under the SUV's hood, delivering 420 horsepower and a hefty 460 lb-ft. of torque.
Indeed, there's a whole lot of overlap between this new RST Performance Package for the Suburban, and what you might find in a Cadillac dealership. The V8 is paired with a new 10-speed automatic transmission, for example, with narrower steps between each ratio. That, Chevy promises, makes for better use of the engine's power when you're accelerating.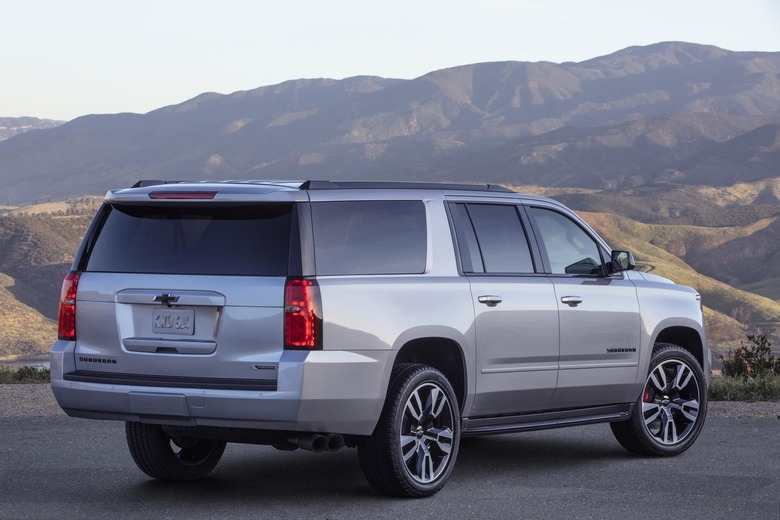 There's also Magnetic Ride Control, the active suspension that can adjust the strength of the dampers every 5ms, depending on the road surface. It's the same technology which allows the Escalade to various waft when cruising but corner with less body-roll. For the RST Performance Package, Chevrolet has given it a calibration revamp, for even more poise at speed.
It's not the first time we've seen such a package, though it is making its Suburban debut here. Chevrolet added it as an option to the Tahoe last year, "and the response from our customers was overwhelming positive," Sandor Piszar, director of Chevy Trucks Marketing and Advertising, claims. It prompted requests for the automaker to do the same for the bigger truck, in fact, hence today's announcement.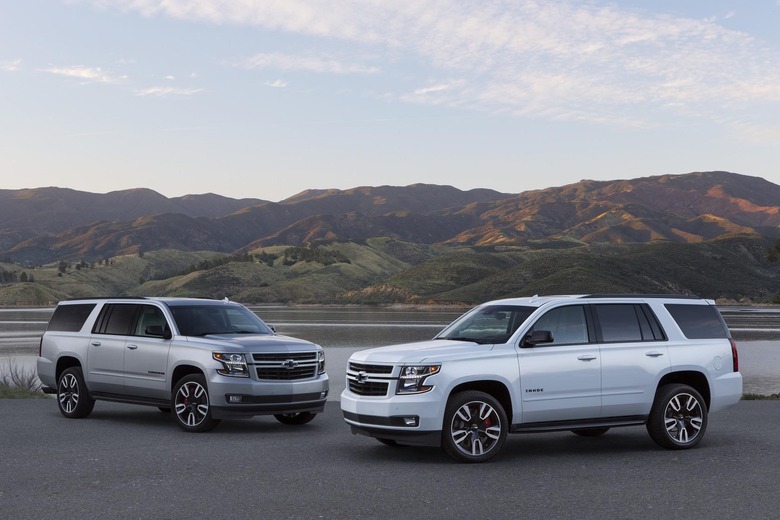 The engine will use Active Fuel Management and direct injection, along with continuously variable valve timing. That, Chevrolet suggests, will mean that even though it's not exactly the smallest engine, it shouldn't be entirely profligate with fuel. Towing capacity is expected to be 8,100 pounds.
Meanwhile, there'll be a set of accessories for the Suburban RST to tweak both the exterior style and the overall performance. A custom-tuned Performance Dual-Side Exit exhaust system, for example, is the handiwork of Borla. It has new exhaust tips that improve the flow of gas by 28-percent, which should have an impact both on performance and fuel consumption.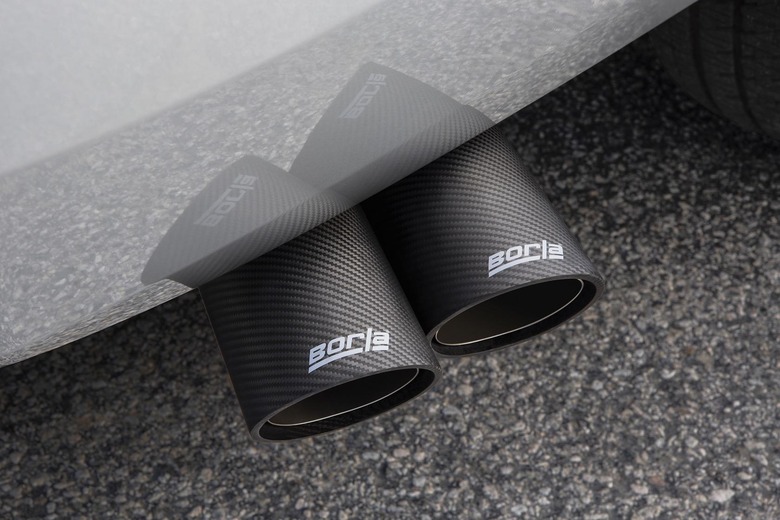 New performance brakes will feature six-piston, fixed aluminum calipers and 410 x 32mm (16.1 inch x 1.3 inch) Brembo Duralife rotors. That's an 84-percent increase in brake pad area, Chevy points out, and a 42-percent increase in rotor area.
Even if you don't check either of those boxes, the Suburban RST should still stand out. Gone is most of the exterior chrome, replaced with body-color trim for the grille surround and door handles. The grille and mirror caps are gloss black, while the roof rails, window trim, and badging are all black. 22-inch wheels, with Bridgestone P285/45R 22 tires, will be standard.
Chevrolet says the Suburban RST will arrive in dealerships later this summer. No word on pricing at this stage.