2019 Subaru Ascent SUV teases long-awaited 3-row return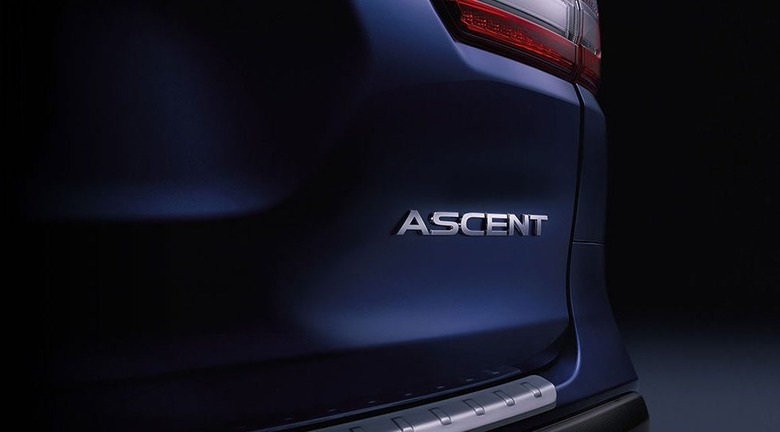 Subaru fans love the all-wheel-drive addicted automaker but want more space, and that's just what the company is promising with its new 3-row SUV. The 2019 Subaru Ascent is set to debut at the LA Auto Show 2017 in just a few weeks time, and promises to relaunch the automaker back into a category they haven't played in since 2012.
That was the year when the little-loved Subaru Tribeca ceased production, ending the company's 3-row options. Honestly, it was a surprise the Tribeca survived that long, having set the dubious record of being one of the worst-selling cars in the US. In the intervening years, though, the market has evolved.
Now, 7-seaters are in demand, especially if they have a little extra luxe in the cabin. The 2019 Ascent is described as "family-sized, versatile, and capable" by Subaru, but though the company is only teasing a badge photo, we do have a better idea of what the new car will look like. In fact, Subaru gave us that months ago.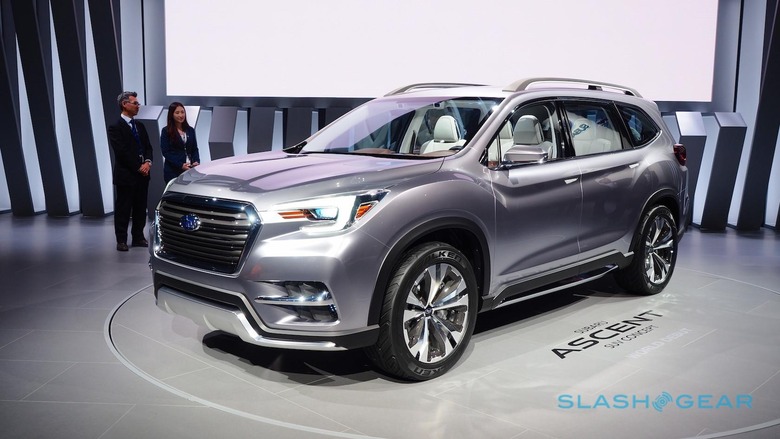 Back in April, it revealed the Subaru Ascent Concept at the New York Auto Show 2017. Though officially a concept car, the automaker made no attempt to disguise the fact that it was the core of the production Ascent, set to hit dealership forecourts sometime in 2018. Clearly related to the existing Subaru range, such as the Outback, it was a larger, more premium vision of what three rows of seating could look like.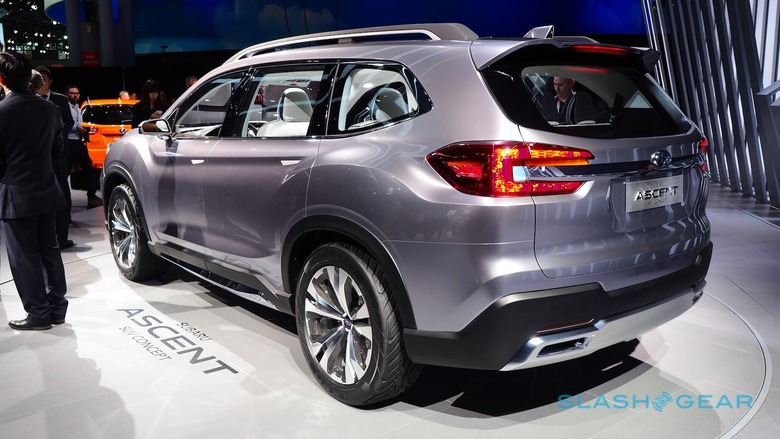 That meant exterior dimensions similar to Volkswagen's Atlas SUV, but while VW's car reuses the German automaker's existing engine line-up, Subaru has a surprise in store. It's been working on a new, turbocharged direct injection boxer engine, which will debut in the 2019 Ascent. Details are in short supply beyond that, though the company did confirm that, as you'd expect, the Ascent will be all-wheel drive on top of a modified version of the Subaru Global Platform announced in 2016. The upshot there is a promised lower center of gravity and greater rigidity, adding up to an SUV that should hopefully not drive like, well, an SUV.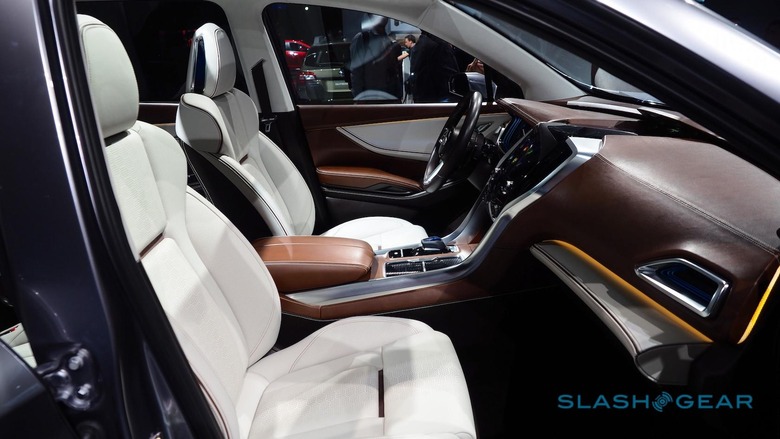 Subaru buyers are fiercely loyal, and often stay "in the family" for multiple generations of car. However, the absence of a 3-row option has forced those with larger carrying needs to look elsewhere as their passenger requirements grow. Now, the Ascent looks set to recapture some of those shoppers, though it'll of course depend on things like price. We'll know more in less than two weeks time, when SlashGear heads to the LA Auto Show 2017.
MORE Subaru