2019 Porsche 911 Speedster Debuts In North America With 502hp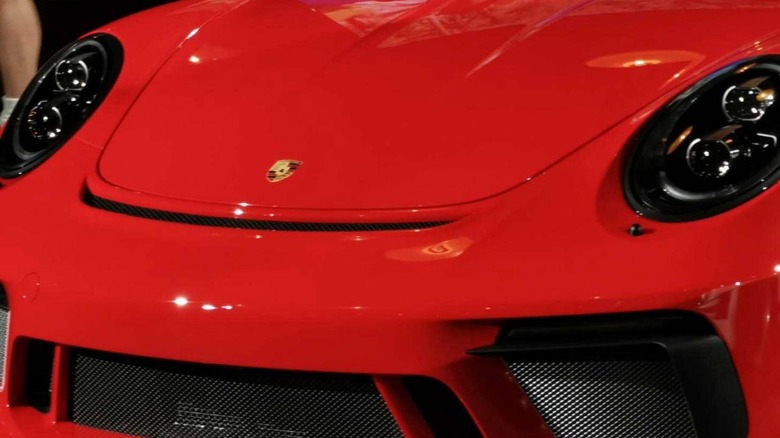 Last October, Porsche showed off its 911 Speedster concept, and the car looked fantastic. The response to the Speedster was so strong that Porsche announced the car would go into production. The sportscar maker is at the 2019 New York Auto Show with the North American debut of the production 2019 Porsche 911 Speedster.
The Speedster is powered by a naturally-aspirated 4.0-liter flat-six engine that can spin up to 9,000 rpm. That is the same engine found in the 911 GT3 and 911 GT3 RS models. In 2019 911 Speedster tune, the flat-six makes 502 horsepower and 346 lb-ft of torque. Porsche promises a sexy exhaust note dubbing it a "racing inspired soundtrack."
The engine uses individual throttle bodies for sharper response, Porsche uses the same individual throttle body trick for its 911 GT3 R race car. Purists will like this next bit; the 911 Speedster is only offered with a GT Sport six-speed manual transmission. The car can reach 60 mph in 3.8 seconds on its way to a top speed of 192 mph.
To reduce weight and improve performance the car has a manually operated top made of lightweight fabric. The pair of streamliners atop the rear decklid are made from carbon fiber. The front luggage compartment lid, front fenders, and rear decklid are all made from carbon fiber composite. Inside the Speedster are lightweight door panels with storage nets and door pulls that show dedication to weight reduction.
The leather interior is standard and can be supplemented with red stitching for the dash and "Speedster" designation in the headrests. The door pulls are red, and the GT Sport steering wheel has a red 12 o'clock center marker. Porsche says that the Speedster can be ordered starting May 7 and will reach dealers in late 2019; pricing is unannounced.