The auto industry has plenty of cars that want to be considered icons – and plenty of arguments about which actually are – but few would dispute the 2019 Mercedes-Benz G-Class will qualify. Officially revealed in fetching camouflage wrap today, the new SUV may not look much difference from its lengthy line of predecessors, but that's because what's important is Mercedes demonstrating it still has off-road prowess.
To do that, the automaker takes it to the Schöckl, a mountain near the Austrian city of Graz. While it's only a three and a half mile route in total, it takes you over some seriously arduous terrain. Gradients of up to 60-percent, along with lateral inclinations of up to 40-percent, will put any SUV through its paces, and Mercedes says the new G-Class did more than 1,200 miles of repeat testing during its development.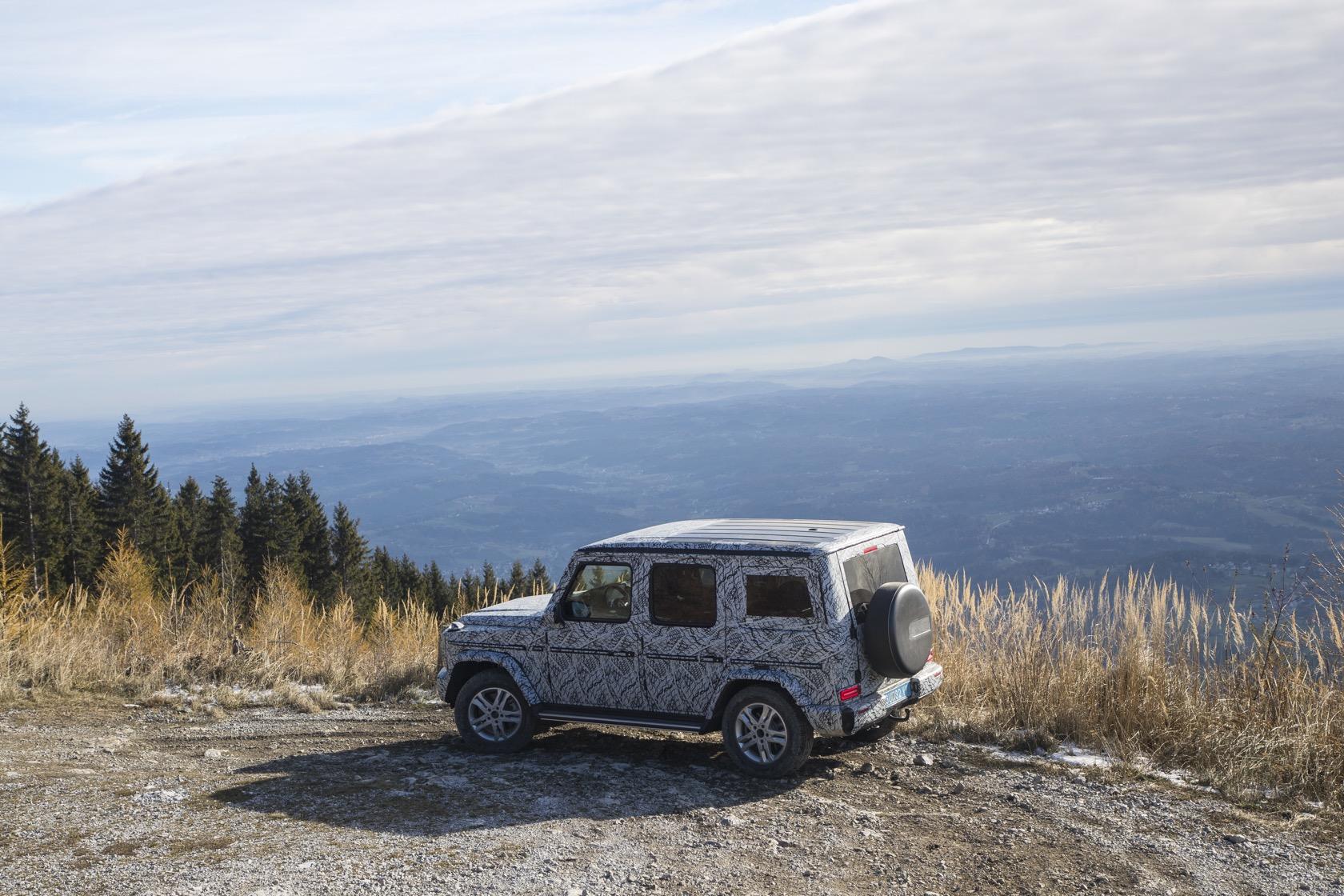 With all that, you'd expect something special under the angular bodywork, and you'd not be wrong. As is now traditional for a G-Class, Mercedes has used a ladder-type frame, but combined it for the 2019 model year with a new suspension system that it worked on with the AMG team. AMG might normally be focused on track performance, but for the new off-roader it was helping make an SUV even more comfortable and capable in the rough.
So, there's now an independent suspension with double-wishbone front axle, in combination with a rigid rear axle and a strut brace. The front axle is fixed directly to the frame, rather than using a suspension subframe, for better driving performance on the road and off it. Four longitudinal control arms on each side of the rear axle, meanwhile, along with a Panhard rod help with tracking.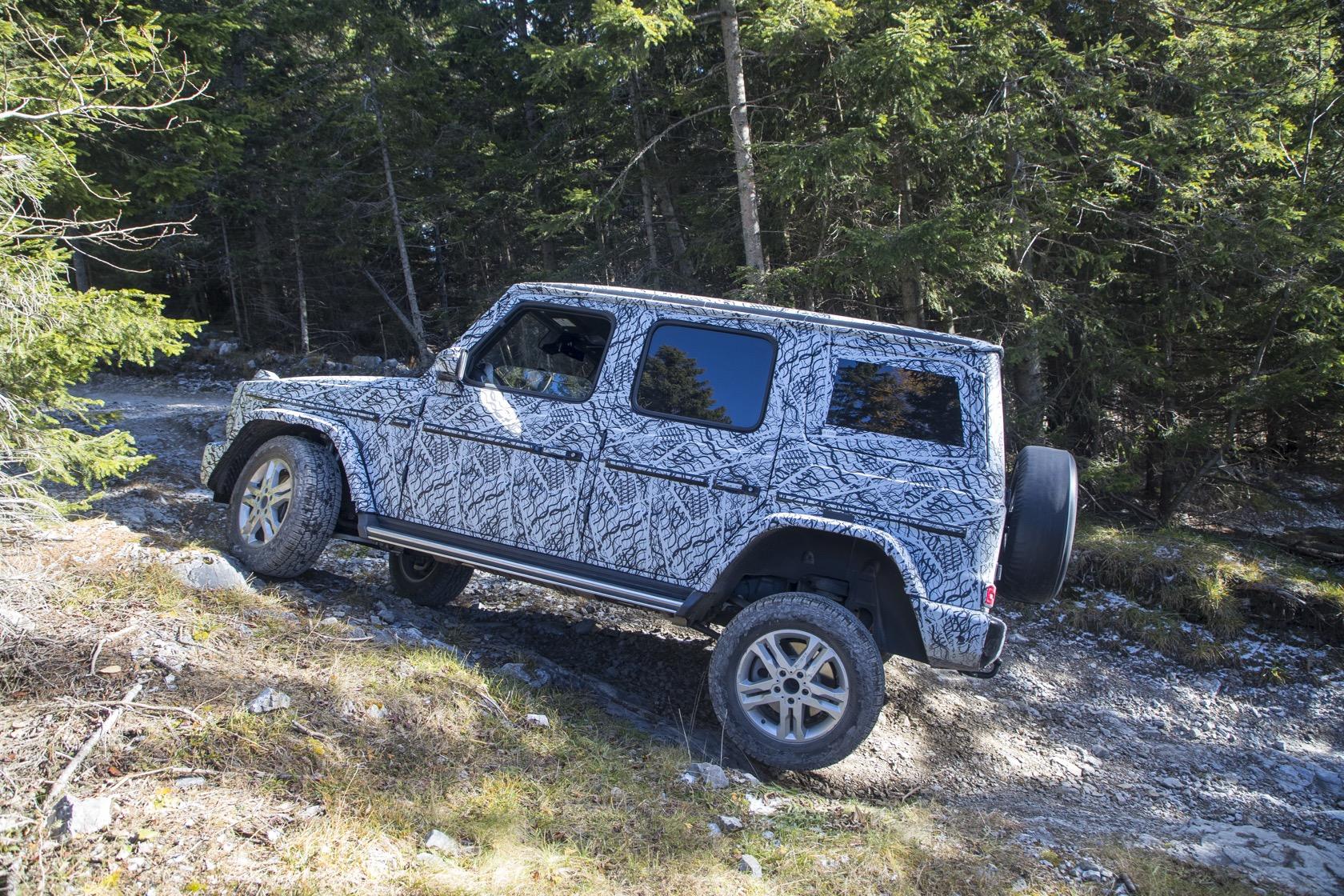 The results are impressive to anybody with even a mild interest in off-road driving. The new G-Class can climb slopes of up to 100-percent, depending surface, and has stability at angles of up to 35-degrees; that's a 7-degree increase over before. The angle of departure is 30-degrees, while the angle of approach has risen a degree to 31-degrees; breaker angle is up a degree, to 26-degrees.
Ground clearance between the axels is now 241 mm, up 6 mm, while maximum fording depth has climbed 10 cm to 70 cm – more than 27-inches – in water and mud. Mercedes has customized the 9G-TRONIC automatic transmission, too. Shift and response times are down, courtesy of new software, while a wider transmission ratio promises quieter and more comfortable driving at low engine speeds, at the same time as cutting fuel consumption.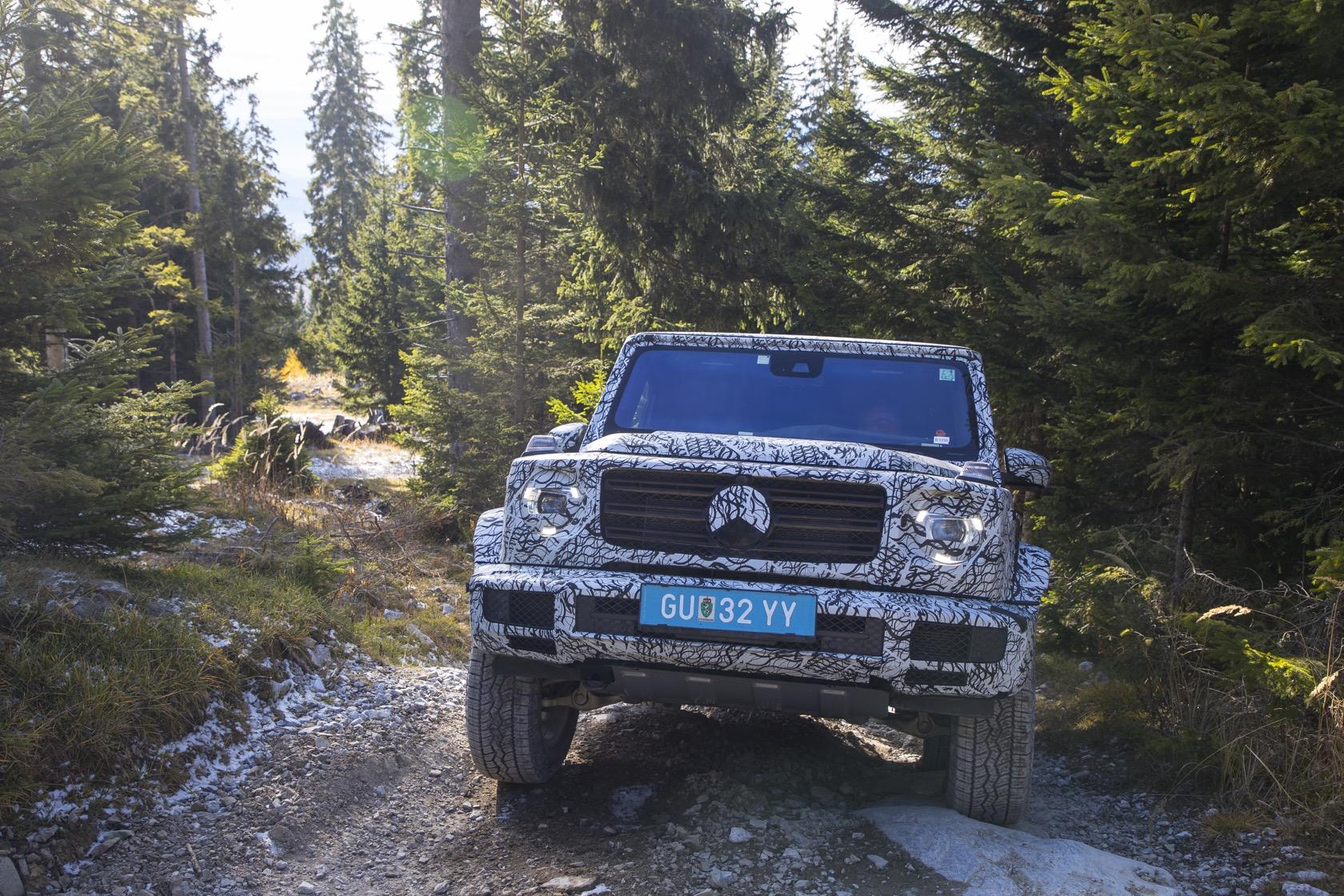 A new transfer case is mounted directly to the transmission, and can give 40-percent of the drive torque to the front axle and 60-percent to the rear. All-wheel drive is permanent. The transfer case's gear ratio is now 2.93, significantly shorter than the old model's 2.1; Mercedes says you'll notice that when pulling away on extreme gradients, and it'll also sell you 18-inch all-terrain tires as an option.
As is traditional, the 2019 G-Class also gets three 100-percent differential locks and a LOW RANGE off-road ratio. The SUV will automatically switch to a new "G-Mode" when one of the locks or LOW RANGE have been engaged, adapting the adjustable damping of the chassis and steering, in addition to modifying the accelerator behavior to avoid unnecessary gearshifts.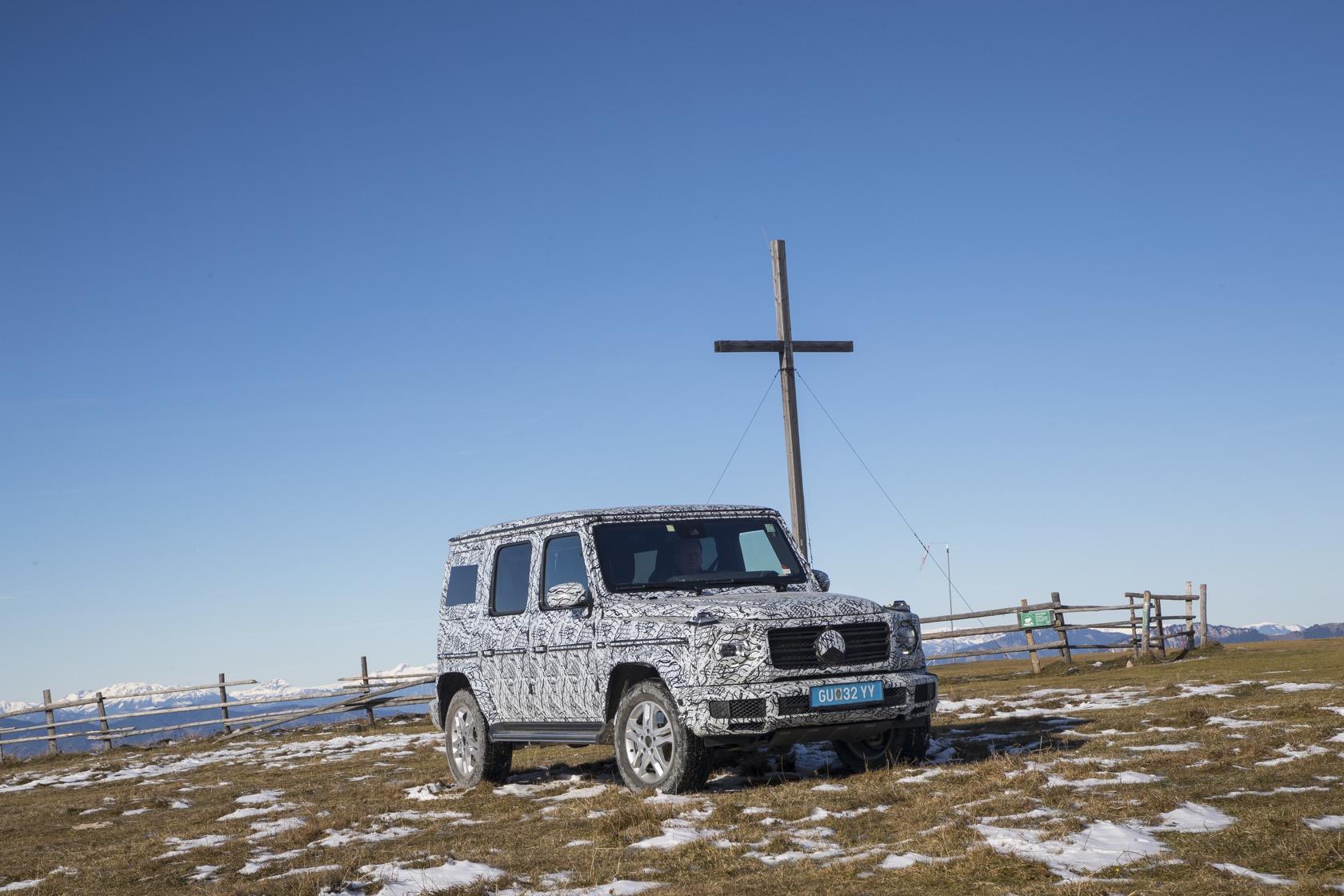 The injection of tech continues into the cabin. We've already taken you through the 2019 G Wagon's interior design, but Mercedes is highlighting the 360-degree bird's eye view camera, which beams Full HD video to the infotainment display. Dynamic guide lines overlaid on top show the road and width of the SUV, while a new off-road screen gives G-Class specific data like height, gradient, angle, compass, steering angle, and which differential locks are active.
All in all, while you might see plenty of G-Class bought as status symbols and going no further off-road than the curb at the yacht club, Mercedes isn't using that as an excuse to compromise on where the SUV really wants to be. We'll know more – including the full official exterior reveal – at the Detroit auto show in just a couple of weeks time.