2019 Mazda MX-5 tipped for power bump to 181hp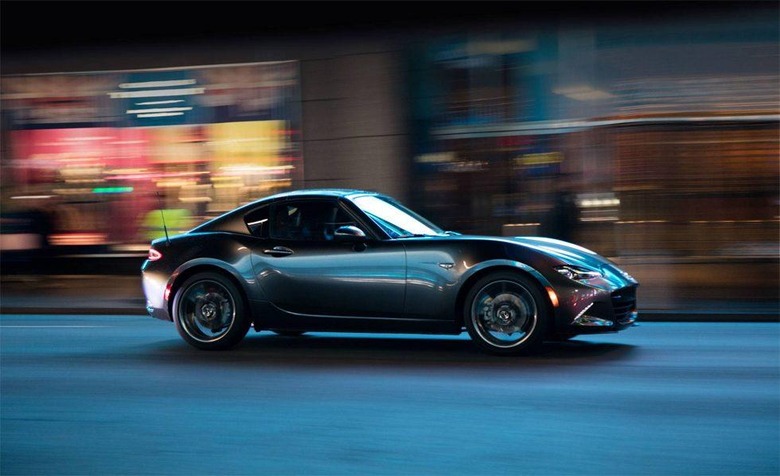 Mazda MX-5 fans have been calling for more power for a long time, but Mazda has been hesitant to give fans what they want. Mazda has long held that the car is more about driving enjoyment than performance leaving owners and fans heading to the aftermarket for more power. Information circulating is now hinting at a decent power bump for the 2019 MX-5.
The MX-5 currently has a SKYACTIV 2.0L four under the hood. That engine makes 155hp and 148 lb-ft of torque. A VIN filing from Mazda to the NHTSA has been spied that gives up some detail on the MX-5 for 2019. One of the pages of that filing tips 181 net brake horsepower.
That is a decent jump up from the 155hp that the car has right now. It would be a challenge to bump the current MX-5 to that level with aftermarket parts. Word is that the engine in the 2019 version of the car will have a revised cylinder head.
Along with the extra power, the engine is also tipped to rev higher than the current motor. The MX-5 is a fantastic car to drive and has been for many years. More power is a great thing and fans will welcome this.
The sweet spot for most folks with power comes at around 200hp, but a 250hp MX-5 is able to put a beat down on some very impressive cars on the road course. People who purchased the 2018 MX-5 might wind up with buyers remorse. We spent some time in the 2017 MX-5 RF and enjoyed the car immensely.
SOURCE: Autoblog