2019 Lexus ES reveals one seriously big risk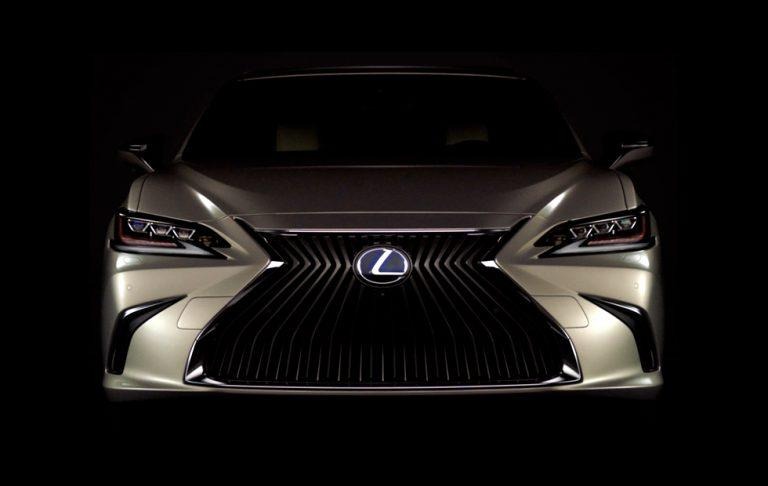 Lexus is taking a risk, pushing the envelope on its best-selling sedan. The 2019 Lexus ES has been revealed, and gone is the shy, awkward car of before. This time around, you're either going to love it or you'll hate it. Lexus just hopes you don't forget it.
It's fair to say that the ES has never been the most exciting model in Lexus' line-up. While the LS has offered full-size luxury in its battle against the big Germans, and the IS a sports sedan alternative to what Acura and Infiniti dealerships can provide, the ES has been a quiet crowd-pleaser. Satisfying a certain type of customer, certainly, but hardly standing out as it did that. Ironically, of course, it's also become Lexus' most popular sedan in the process.
no comment pic.twitter.com/XKjKlXJYM8

— ᶰᵒᵗ Stereo Type B (@t_chrisburns) April 18, 2018
Nowhere was playing it safe more obvious than in the design. Even as Lexus embraced dramatic – and divisive – "spindle grille" aesthetics for most of its sedans and SUVs, forcing drivers to have an opinion on the cars one way or the other, the ES always played things a little more safe. Now, in its seventh generation, that rule book is being torn up.
Instead we have a more distinctive look that borrows from both the IS and the GS. The latter is no surprise, of course, given Lexus has basically given the midsize luxury sedan its marching orders in Europe. The fate of the GS in the US remains unclear.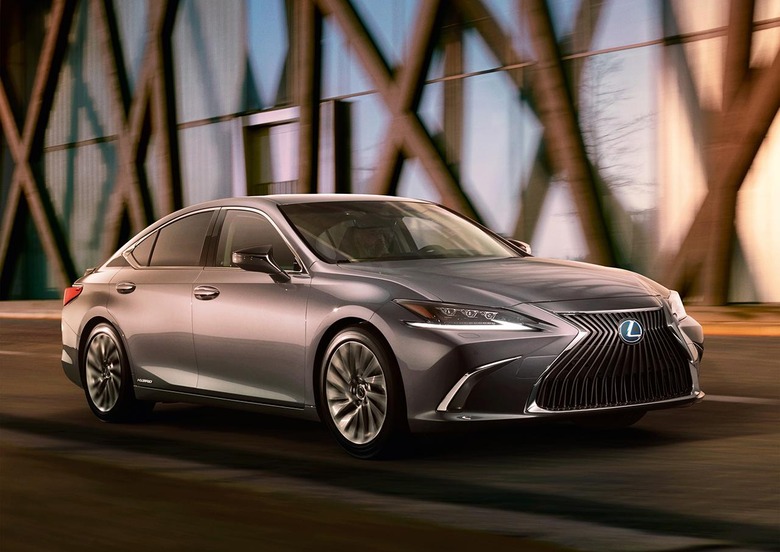 The new ES is destined to steer into its tire tracks, with a European launch expected for the first time in the car's history. Engine and other mechanical details haven't been confirmed yet, but front wheel drive is almost certain – versus the rear wheel drive of the GS – and we'd expect to see both regular gas and hybrid drive options. Lexus has been playing with some punchy turbocharged engines in recent years, and they'd suit the ES' character well.
Inside, our biggest hope is for a full-on reworking of the infotainment system, which remains Lexus' biggest shortcoming. More likely, however, is the recently updated version which adds Apple CarPlay and Amazon Alexa integration. Not perfect, no, but we'll take whatever we can get.
It could do worse than borrow some of the style and attitude of the LS' and UX's cabin design. Lexus has been more eager to bring the authentic Japanese materials and processes of its homeland to the range in recent years, shifting away from slavishly following what Audi, BMW, and Mercedes are offering. It doesn't always work, particularly when it comes to color schemes, but we're glad to see the automaker embracing a direction of its own.
We'll know more at Auto China 2018 in Beijing, where the all-new 2019 Lexus ES will make its global debut. The deciding factor, mind, will be pricing. That's not likely to be confirmed until closer to the car's US release.