2019 Lamborghini Urus is a 650HP raging bull SUV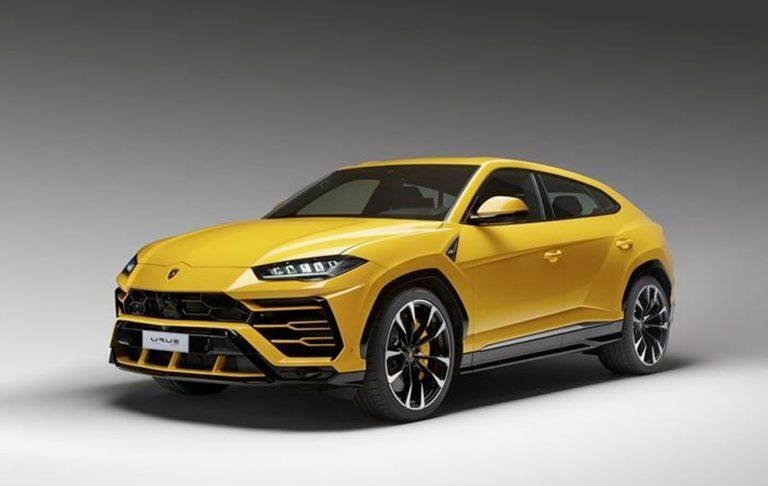 A new Lamborghini doesn't happen every day, and certainly not a new Lamborghini SUV. Allow your jaw to subtly drop, then, at the arrival of the 2019 Lamborghini Urus, a version of the legendary raging bull that might actually be faintly practical. Practical and coming bearing the gift of 650 horsepower, that is.
It's not automaker's first SUV, of course. Those with good memories might recall the Lamborghini LM002, a monstrous truck produced between 1986 and 1993. It was intended for military use, though never actually saw such a deployment.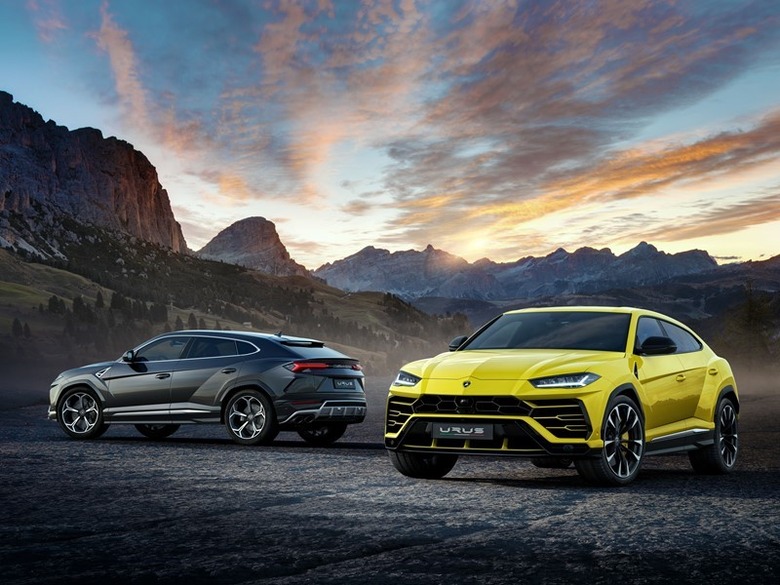 The 2019 Urus has been designed firmly with civilians in mind, albeit civilians with beastly performance requirements. Under the hood there's a 4.0-liter V8 twin-turbo engine, with its 650 HP and 627 lb-ft. of torque routed through an automatic eight-speed transmission.
It's good for a 0-62 mph time of 3.6 seconds, impressive for any car never mind an SUV. 0-124 mph arrives in 12.8 seconds. Top speed is a heady 190 mph, while 62-0 mph arrives in just over 110 feet.
Lamborghini may have made an SUV, but it hasn't forgotten its sports car roots. The engine is kept low, keeping the center of gravity low, while the turbocharger layout keeps them close to the combustion chambers for perkier responsiveness. On the flip side, there's cylinder deactivation support for boosting economy when cruising, important for a 4,850 pound vehicle.
As you'd expect, there's all-wheel drive. It has a Torsen central self-locking differential, and normally pushes 40-percent of power to the front and 60-percent to the rear. However, it can optionally direct up to 70-percent of maximum torque to the front, or 87-percent to the rear. A torque vectoring rear differential shifts power to the rear wheel with the most traction, and there's rear-wheel steering borrowed from the Aventador S.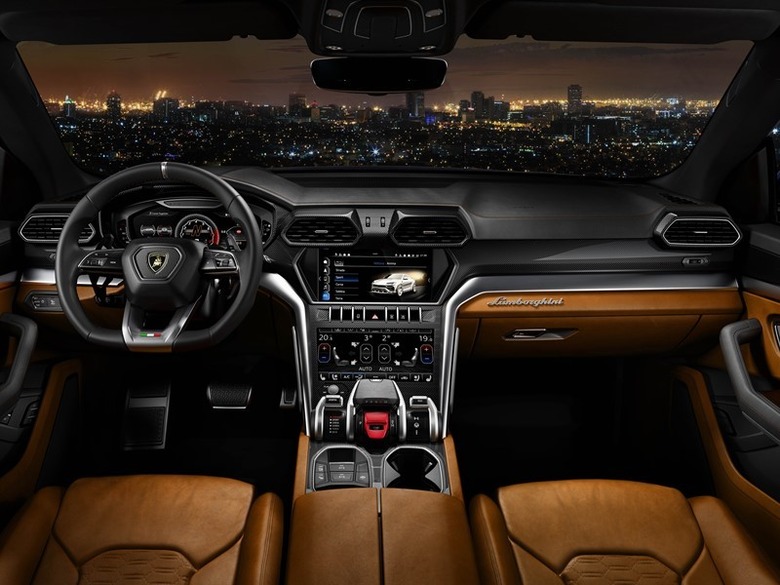 That can move the rear wheel angle by up to 3-degrees in either direction. When at speed, it sharpens up the response for snappier lane-changes. At low speeds, however, it helps tighten the Urus' turning circle.
Multiple driving modes are offered: Strada, Sport, Corsa, Terra (off-road), Sabbia (sand), and Neve (snow). Each adjusts how the steering, engine performance, traction, transmission, and other factors behave. The off-road modes also increase ground clearance, while for the first time in a Lamborghini there's electromechanical active roll stabilization. That can decouple the stabilizer halves to adjust roll angle. An Ego drive mode allows custom settings to be saved.
As for the design, there are hints of LM002 along with Lamborghini's more recent road cars. There are elements of the Countach in the hood lines, too, along with oversized vents and the company's Y-shaped LED lights. Glass replaces the C-pillars, while the hexagonal wheel arches cover 21- to 23-inch wheels.
Inside, there's room for up to five. Seating is more akin to a sports car than an SUV, with a Y-design dashboard with a strong hexagonal feel. Many of the controls are mounted on the steering wheel, and there's a full digital display for the driver's instrumentation. However, there's practicality too: a split rear bench, for instance, which can be dropped to increase the 616 liter trunk to 1,596 liters. Optionally, the rear bench can be dropped in favor of two rear seats. A B&O 1,700 W audio system is an option, with 21 speakers.
Pricing for the 2019 Lamborghini Urus kicks off at $200,000. The SUV will begin deliveries in the Spring of 2018.