2019 Jeep Cherokee finally corrects the headlamp horror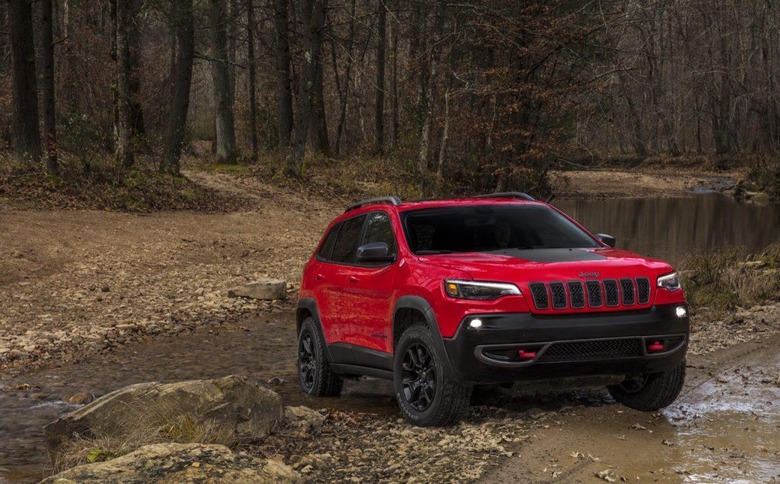 Sometimes controversial design grows on you, and sometimes those responsible for it simply retire it quietly, sensibly recognizing that it was never going to catch on. So it goes with the 2019 Jeep Cherokee, which will make its official debut at the Detroit Auto Show 2018 in mid-January. Gone are the unusual split front lights, replaced by an altogether more traditional look.
It's fair to say that the pre-refresh model was divisive. Launched in 2014, the crossover's headlamps were a four-piece assembly rather than the usual two. Main and low beams, along with the indicators, were split into different sections, the top part nudging up into the hood.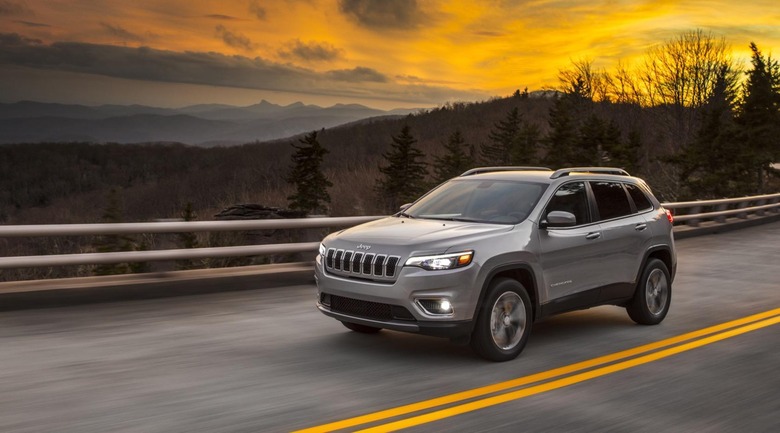 It was distinctive, but not really flattering. For the 2019 Cherokee, Jeep is playing it safer, and combining the various elements into single-piece housings. They also bear a greater resemblance to what you'd find on the Jeep Compass and Grand Cherokee.
There's a similar tidying up at the rear, too. Previously, the old Cherokee had been criticized for being somewhat slab-like at the back, something Jeep has addressed by moving the license plate up from its old spot in the bumper, to midway up the tailgate. It's a small tweak, but it makes for a far more appealing design.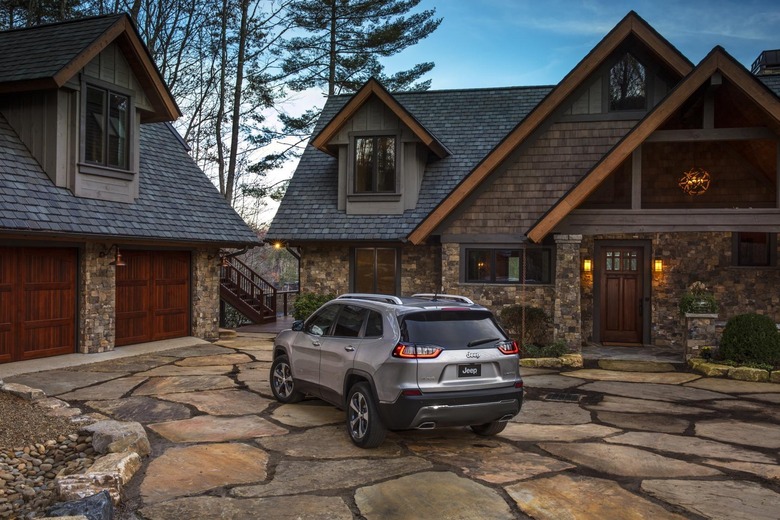 Inside, the cabin looks fairly unchanged versus the 2018 Cherokee. It's not as boldly rugged as the new 2018 Jeep Wrangler, but probably all the more appealing to the family audience drawn to a crossover in the process. Expect the Fiat Chrysler family's latest Uconnect infotainment system on a central touchscreen, along with physical controls for HVAC and a manual dial to shift between the various drive modes like snow, sport, rock, and sand/mud.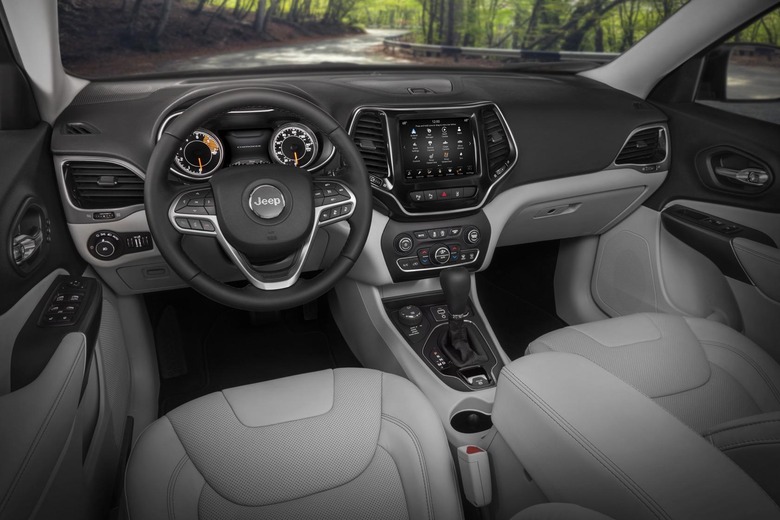 As for what's under the hood, Jeep is playing those details close to its chest. The current Cherokee is offered with a 2.4-liter four-cylinder as standard, or with an optional 3.2-liter Pentastar V6; either way, you get a nine-speed automatic transmission. Frown-wheel drive and all-wheel drive are both available, and some markets are offered a 2.2-liter turbodiesel.
For the 2019 Cherokee, Jeep is only saying that the SUV will have "even more fuel-efficient powertrain options." Whether that means a tune-up for the four-cylinder, or something more ambitious like a hybrid option, remains to be seen.
Whatever changes are made could have a big impact on FCA's overall fortunes. It's worth remembering that, despite the controversies over its headlamps, the old Cherokee was nonetheless a significant sales success for Jeep. Indeed, demand for the crossover was so high, the automaker discontinued both the Dodge Dart and Chrysler 200 so that it could increase capacity of the popular SUV.