2019 Infiniti QX50 revealed with a world's-first engine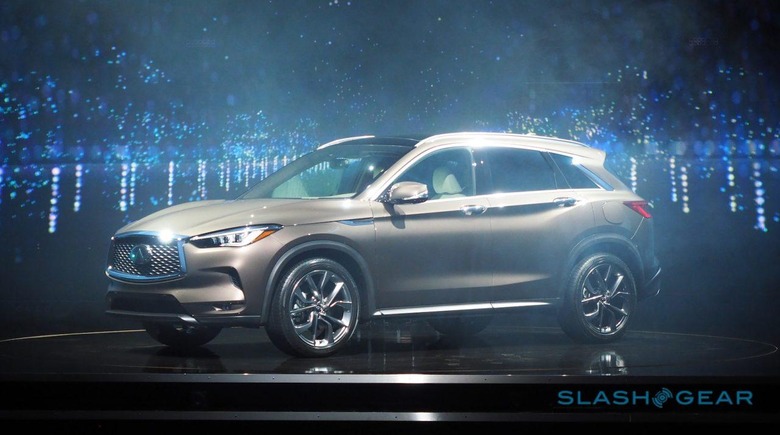 There's no denying that the US is crossover-crazy, and Infiniti wants a piece of the luxury action with this, the 2019 Infiniti QX50. Making its official debut at the LA Auto Show 2017 today, the all-new SUV won't be mistaken for any other brand from the outside. However, it's what's going on under the hood that could shake up the segment.
There, you'll find Infiniti's brand new VC-Turbo engine. It's the first in production to use a variable compression ratio: effectively, it can raise or lower the reach of the pistons, depending on whether power or efficiency is in order. That has some serious benefits.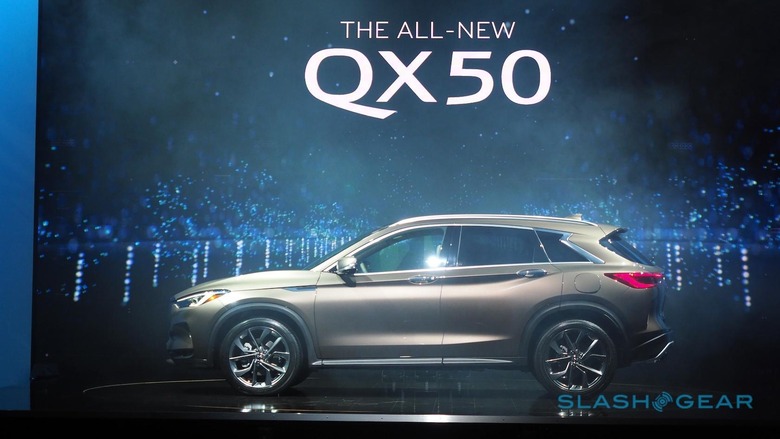 On the one hand, there's power. The VC-Turbo in the 2019 QX50 may only be a 2.0-liter four-cylinder, but Infiniti claims that – with 268 HP at 5,600 rpm and 280 lb-ft. of torque at 4,400 rpm – it's closer to a V6 gas engine in grunt. In low-compression mode, that power arrives more readily, with less chance of engine knocking.
In high-compression mode, meanwhile, it gets a whole lot more efficient. Infiniti says drivers should see 27 mpg combined for the front-wheel drive car, or 26 mpg for the all-wheel drive version. That's a 30- to 35-percent improvement over the V6 gas engine in the old QX50.