2019 Honda Insight hybrid gets a slick Detroit preview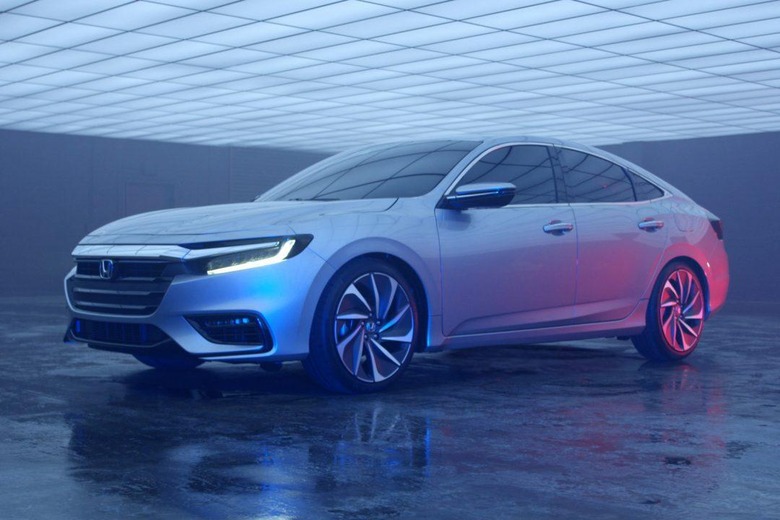 Honda is teasing its all-new 2019 Honda Insight, a shiny hybrid that resurrects the old nameplate with a more premium twist. Set to be officially launched at the Detroit Auto Show 2018 in mid-January, the new Insight will sit above the current Honda Civic in the automaker's line-up.
The original Insight was first launched in 1999, then refreshed for a second generation a decade later before Honda axed it in 2014. It was the first production car to use the automaker's so-called Integrated Motor Assist technology, a hybrid drivetrain that combined a compact gas engine with electric motors. Unusually, it did that initially with a standard manual transmission, before Honda switched to the CVT that's still commonplace on modern hybrids.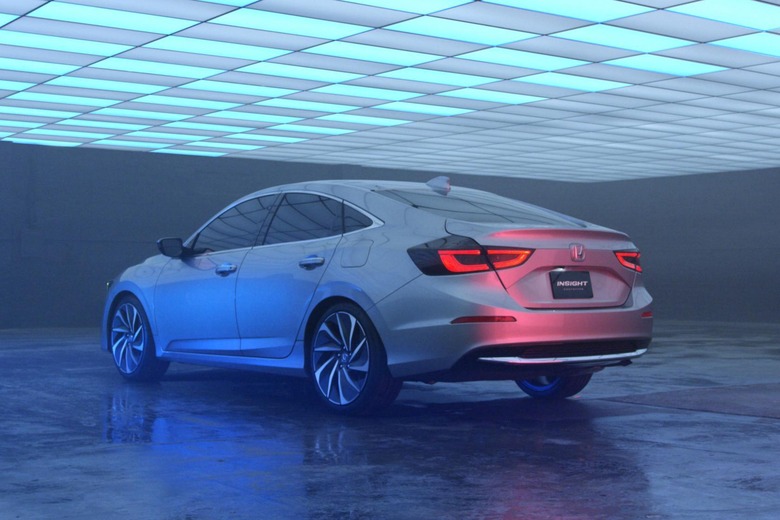 Now, the name is coming back. The 2019 Insight will be a shown in Honda Insight Prototype form at the 2018 North American International Auto Show, ahead of its release in the summer of 2018. It'll seat five in a sedan body-style, and use the latest version of the automaker's two-motor hybrid system.
The two-motor hybrid system uses two electric motors, though only one is actually involved in driving the wheels. The first electric motor is used to accelerate the car from a dead stop, and for low-speed maneuvering. The second, meanwhile, is used both to start the gas engine when its power is required, and to act as a generator to charge the battery for the first motor. Honda has already used the system in the Accord Hybrid, and announced earlier this year that it would expand its availability to vehicles including light trucks.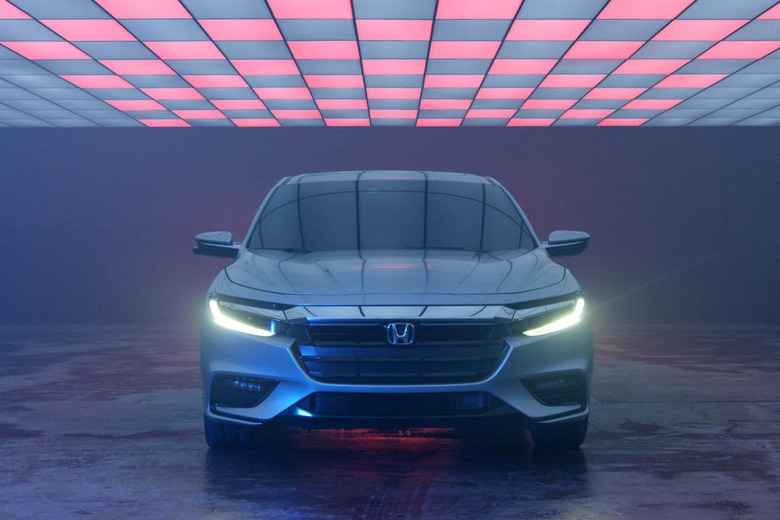 Honda is promising both solid fuel economy – "competitive with other compact hybrid models," the automaker says, though without mentioning specific numbers – with minimal involvement on the part of the driver. "You won't have to be an electrification advocate to appreciate the new Insight," Henio Arcangeli, Jr., senior vice president of Automobile Sales and general manager of the Honda Division, American Honda Motor Co., Inc, said of the new Insight, "it's a great car in its own right, independent of what's happening under the hood."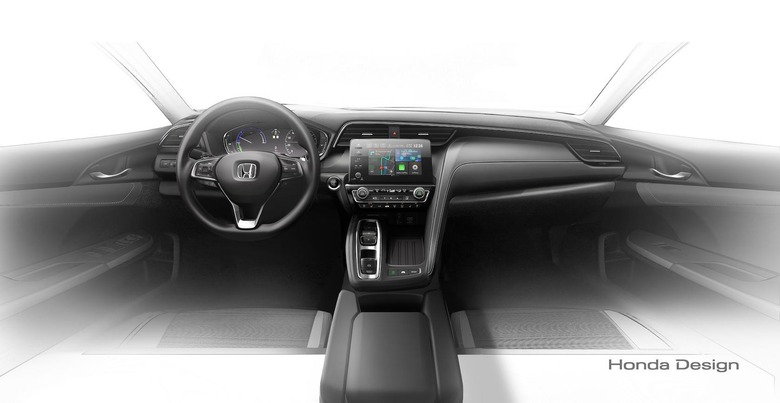 It'll also nudge its way into a new space in Honda's overall range. Sitting above the Civic, and effectively replacing the old Civic Hybrid which has not been refreshed for this current Civic generation, it promises a more premium cabin with extra space for the five passengers inside. Given how well the interior design of Honda's Clarity line-up – which offers fuel cell, plug-in, and hybrid models – has been received, if the 2019 Insight can borrow some of that style and build quality it's onto a good thing.
We'll know all the details in just a few weeks time, when SlashGear heads to Detroit for the auto show. Keep up with all the news in our SlashGear Cars hub.