Watch the 2019 Ford Ranger get punished like an F-150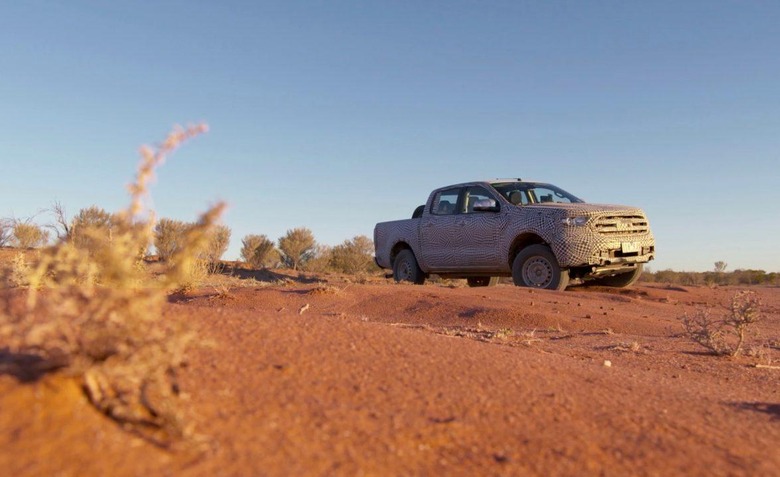 It's a tough life being a truck. You might make your shiny debut on-stage a glitzy car show, but then you get promptly thrown into the mud and are expected to prove your worth. In the case of the 2019 Ford Ranger, there's an even bigger expectation: living up to your bigger brother.
Ford has been showing off some of the torture testing that the all-new 2019 Ranger is being expected to survive, in an effort to convince you that this is just as "Built Ford Tough" as America's best-selling vehicle. It's an opportunity for the new Ranger to get an early glimpse of the US, too. Part of the testing took place in Arizona, where the pickup went skidding through the desert.
Of course, every vehicle goes through a fairly punishing series of trials, across a variety of conditions, before it gets to launch. For Ford – and the 2019 Ranger specifically – however, the stakes are a little higher this time around. That's because of what the new pickup is made of.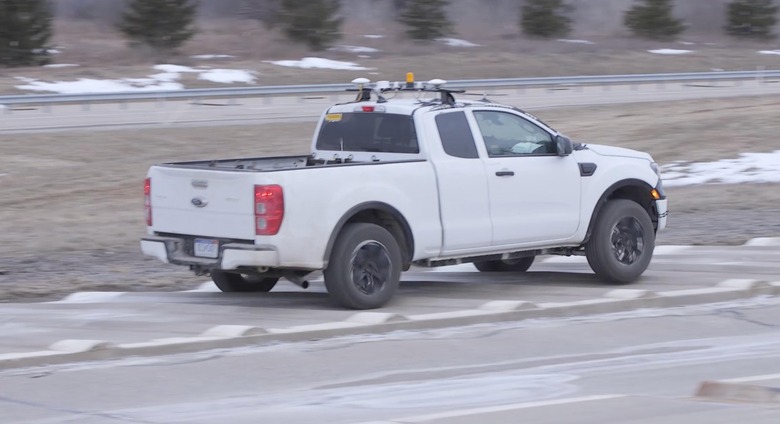 Like the latest-generation F-150, Ford opted for a decent proportion of aluminum in the 2019 Ranger's construction. The lighter material would help with fuel economy, the automaker reasoned, and allow for more flexibility in production. All the same, it led to some skepticism a few years back, with concerns among would-be F-150 buyers that the metal simply wouldn't be as resilient as steel.
Ford didn't leave assuaging those concerns to chance. It put the F-150 through some serious challenges – including setting the aluminum bed to work in a real-life gold mine – and now the Ranger gets to face the same sort of perils too.
It starts, Ford says, at the Michigan Proving Grounds. There, a fully-loaded Ranger gets pointed at the Silver Creek track, where there are staged impacts so fierce that the automaker uses robot drivers so as not to injure human testers. Shaking platforms put the truck on a fast-track to squeaks and rattle territory.
Then, out in the wild, where Davis Dam's steep grades and high Arizona temperatures must be faced. More heat comes courtesy of the Australian outback.
Ironically, there's a fair chance that production Rangers won't be expected to go through the same sort of treatment when they arrive on customers' driveways. Still, there's always the possibility that somebody will push it close to its limits. We'll see how easy that is come early 2019, when the new Ranger is expected to go on sale.