2019 Ford Ranger officially rated for 26mpg highway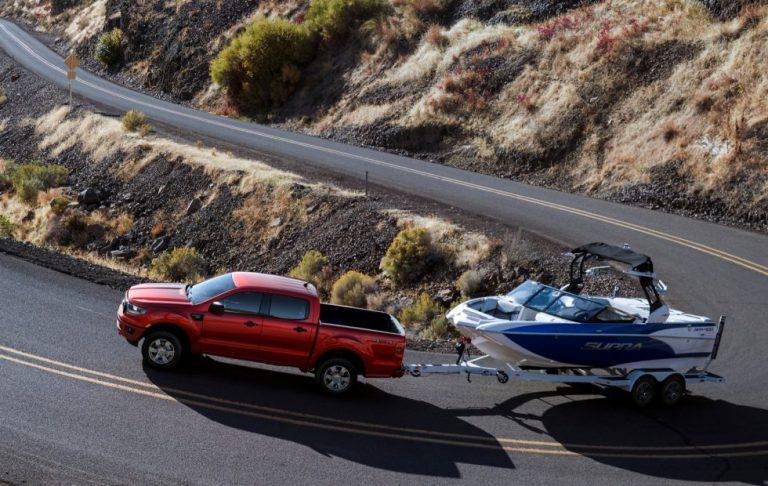 The mid-size truck market is booming right now with major automakers back in the fray after many years of absence. The most exciting new mid-size truck is the Jeep Gladiator that debuted earlier this month. Another new entrant that people are looking forward to is the return of the Ford Ranger truck.
Last month a leaked window sticker tipped the fuel economy numbers at 21 mpg city, 26 mpg highway, and 23 mpg combined. The official ratings for the new Ranger are in, and the 2WD version of the truck exactly matches the fuel economy ratings seen in that leak. That means the official ratings are 21 mpg city, 26 mpg highway, and 23 mpg combined.
Buyers who opt for the 4-wheel-drive version of the truck will get less fuel economy with those ratings at 20 mpg city, 24 mpg highway, and 22 mpg combined. All versions of the Ranger use the same 10-speed automatic and 2.3L EcoBoost four making 270hp and 310 lb-ft of torque.
These official fuel economy ratings put the Ranger as the tops in its class compared to V6 trucks. Chevy's Colorado, for instance, is rated at 18mpg city, 25mpg highway, and 20 mpg combined. If better fuel economy wasn't enough, the Ranger also has better performance than the four-cylinder version of other trucks and still offers better fuel economy than the Colorado four-cylinder.
The Ranger also packs the best payload capacity in its class at 1,860 pounds. Ranger offered the best towing capacity in the class at 7,500 pounds until the Jeep Gladiator bowed in with a 7,650-pound towing capacity. The Gladiator has a 1,600-pound payload capacity.